The Most Inspiring Photography Museums in the World
Below are several Photography Museums, which might hold your Breath if you're passionate photographer who have never been there before.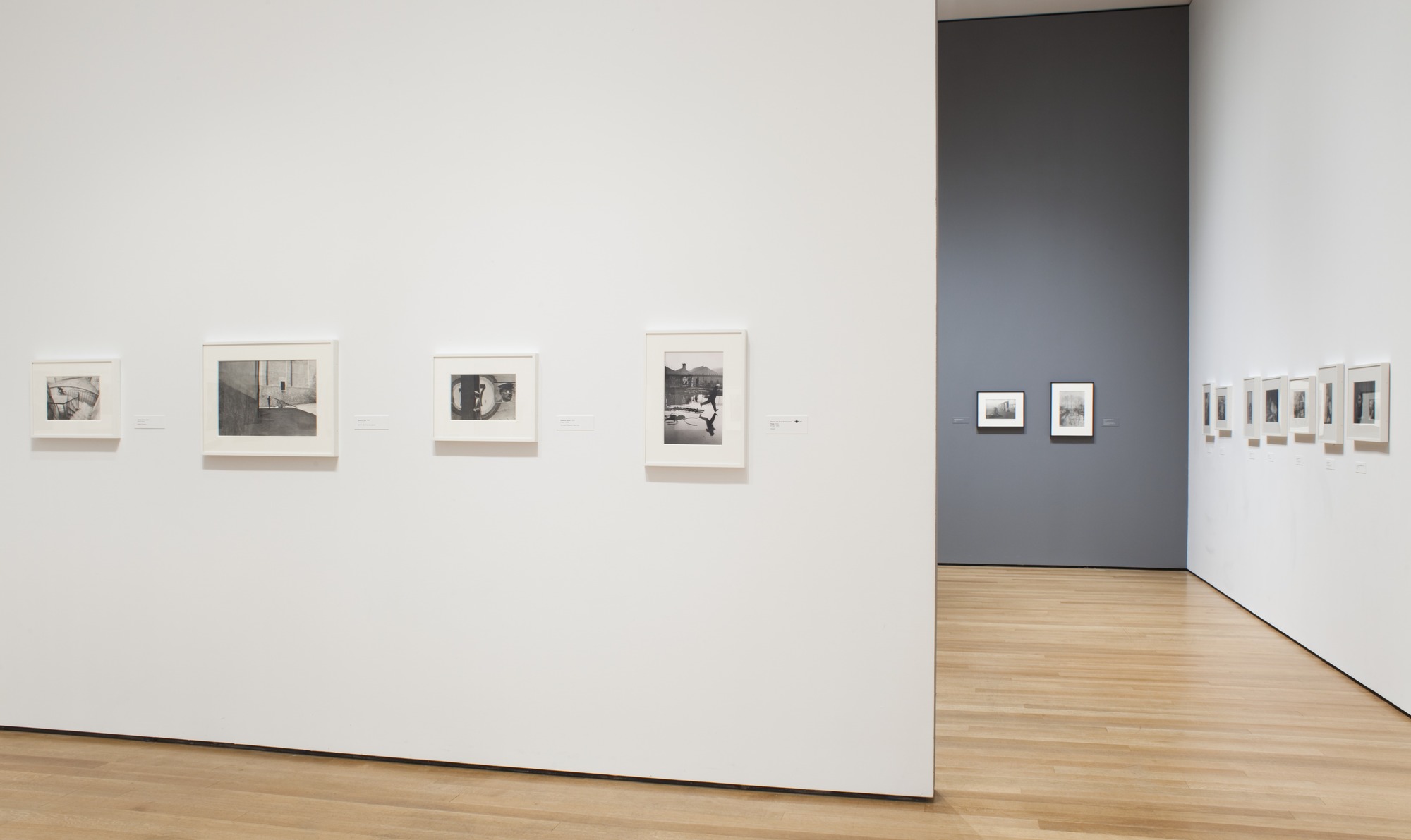 "Founded in 1929 as an educational institution, The Museum of Modern Art is dedicated to being the foremost museum of modern art in the world."

Mentioning few of the photographers presented by MoMA:
Edward Steichen, Man Ray, Bill Brandt, Dorothea Lange, Helen Levitt, Robert Frank, Harry Callahan, Garry Winogrand, Robert Cappa, Henry Cartier-Bresson, William Klein, Steven Shore, Andreas Gursky...
Today, the MoMA collection is one of the most important in the world, consisting of over 25,000 works, not only by photographers, by also journalists, scientists, entrepreneurs and amateurs.
MoMa launched "Seeing through Photographs"[1] course. Here the introduction to the online photography course by Sarah Meister:
---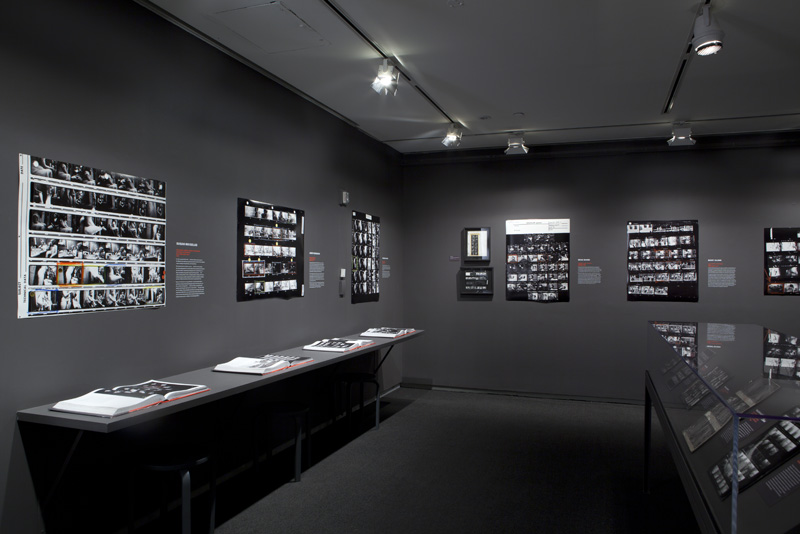 The International Center of Photography (ICP) is the world's leading institution dedicated to photography and visual culture. 

ICP was founded by Cornell Capa in 1974 to preserve the legacy of "concerned photography" — the creation of socially and politically minded images that have the potential to educate and change the world.
Robert and Cornell Capa, CHIM (David Seymour), Henri Cartier-Bresson, Elliott Erwitt, Ansel Adams, Eugène Atget, Andre Kertesz, Bruce Davidson, Lee Friedlander, Weegee, Roman Vishniac, Gordon Parks, Larry Clark, W. Eugene Smith, Ernst Haas, Walker Evans, Jill Freedman...
ICP has presented over 700 exhibitions, bringing the work of more than 3,000 photographers and other artists to the public.
---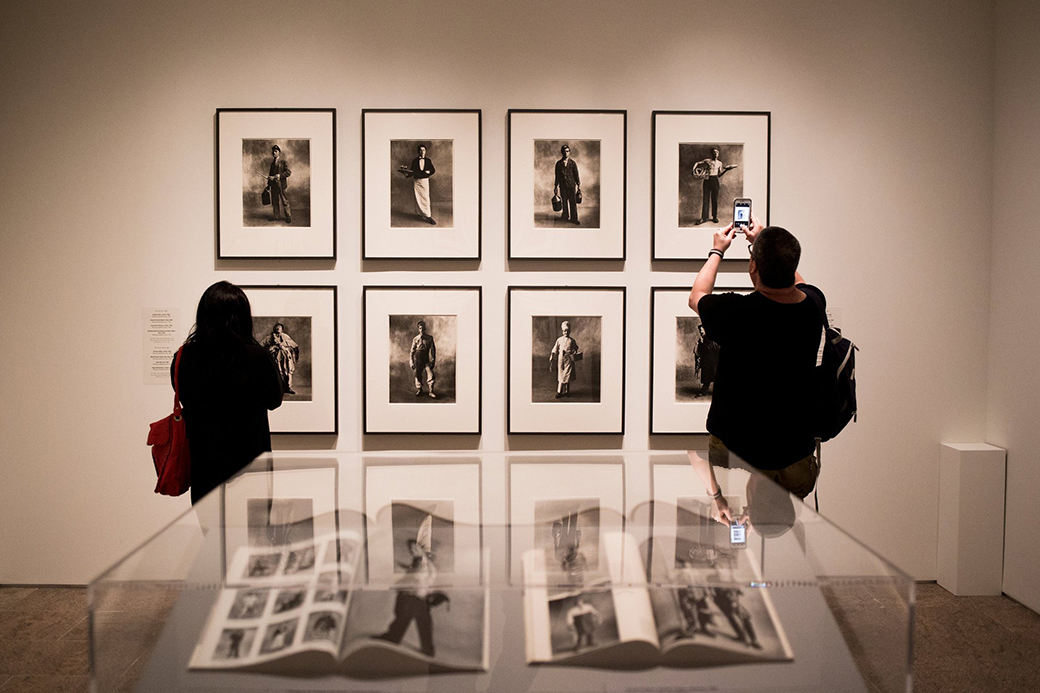 The Metropolitan Museum of Art collects, studies, conserves and presents significant works of art across all times and cultures in order to connect people to creativity, knowledge, and ideas.

The Met was founded in 1870, "to be located in the City of New York, for the purpose of establishing and maintaining in said city a Museum and library of art, of encouraging and developing the study of the fine arts, and the application of arts to manufacture and practical life, of advancing the general knowledge of kindred subjects, and, to that end, of furnishing popular instruction."[2]
Alfred Stieglitz, Edward Steichen, Irving Penn, Diane Arbus, Berenice Abbott, Brassaï, Walker Evans, André Kertész, László Moholy-Nagy, and Man Ray, Harry Callahan, Robert Frank, William Klein, and Garry Winogrand, Cindy Sherman and Richard Prince, Bernd and Hilla Becher and their students Thomas Struth, Thomas Ruff, and Andreas Gursky...
Established as an independent curatorial department in 1992, The Met's Department of Photographs houses a collection of more than 25,000 works spanning the history of photography from its invention in the 1830s to the present.
---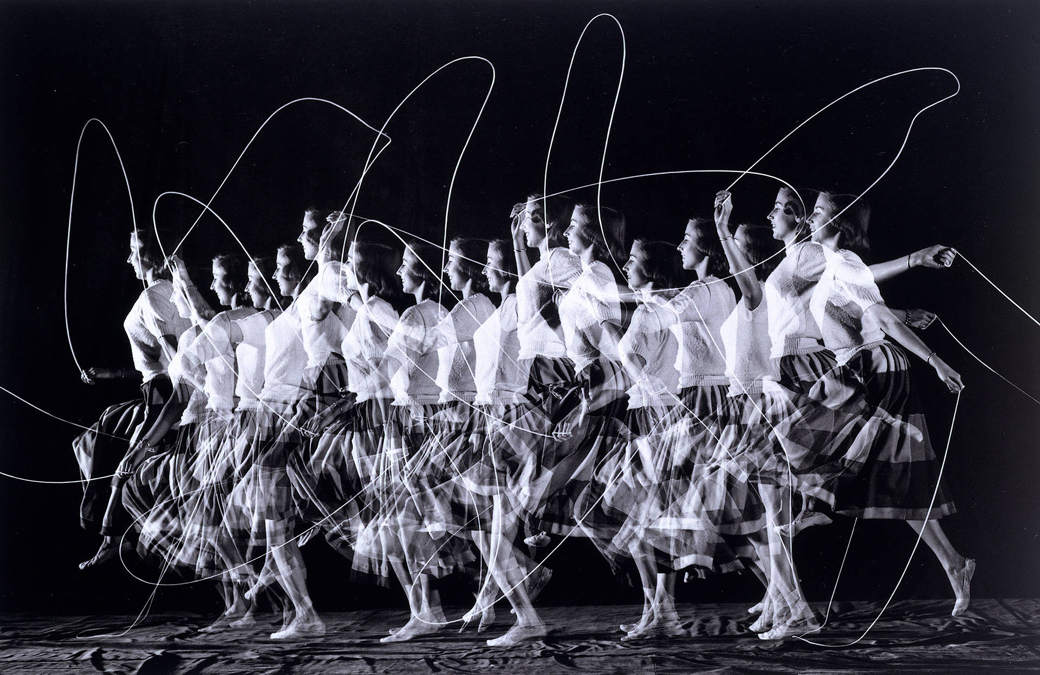 The V&A began acquiring photographs in 1852, and its collection is now one of the largest and most important in the world.

V&A first director, Henry Cole, was an amateur photographer himself and began a photography collection in 1856, the year that the South Kensington Museum, now the V&A, was established. Since then, the collection has grown to international scope and comprises over 300,000 images dating from 1839 to the present.
Also, more than 400,000 objects were transferred from the National Media Museum (NMM) in Bradford to the Victoria and Albert Museum, in a move described as historic by both institutions.
Collection includes works of William Henry Fox Talbot, who invented the negative/positive process for producing photographs, and Julia Margaret Cameron, known for her pre-Raphaelite-inspired portrait photography, Yusuf Karsh's iconic Winston Churchill portrait and Angus McBean's surreal study of Audrey Hepburn, works of American photographers such as Paul Strand, Alfred Stieglitz, Ansel Adams and Gertrude Käsebier, contemporary works by Don McCullin, Martin Parr and Mark Power...
See Also: Guggenheim Foundation's museum
---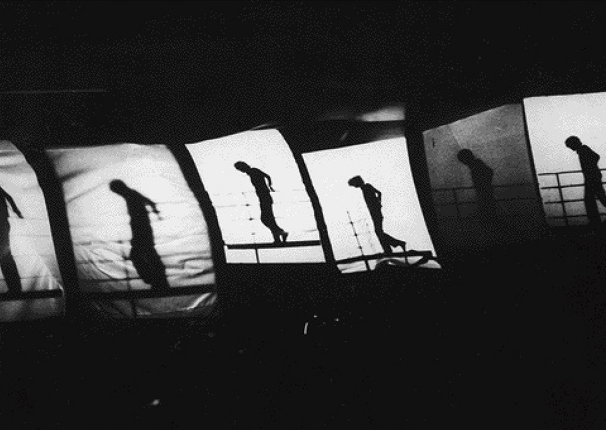 It was, and is, the only public museum in Japan devoted to photography and moving images.

Founded as Tokyo Metropolitan Museum of Photography. Opened in June 1990 to enrich and develop the culture of photography and film in Japan. Re-opened in 2016 after extensive renovations, it boasts a large permanent collection and brings in leading lights of the photography world. TOP houses more than 33,000 works—still images from Japan and abroad that hold an important place in photography history, and moving images with high artistic value. Each of the floors showcases its own exhibition for a three-in-one experience.
"For me, photography, or art, it is an encounter. This is why it is "moving"
rather than "doing" — Nobuyoshi Araki
Akiyama Shotaro, Fujiwara Shinya, Hamaya Hiroshi, Hayashi Tadahiko, Hosoe Eikoh, Ishimoto Yasuhiro, Kawada Kikuji, Kimura Ihee, Kuwabara Kineo, Araki Nobuyoshi, Moriyama Daido, Nagano Shigeichi, Narahara Ikko, Shirakawa Yoshikazu, Tomatsu Shomei, Tsuchida Hiromi, Ueda Shoji, Watanabe Yoshio, Arbus Diane, Erwitt Elliott, Winogrand Garry, Smith W. Eugene, Friedlander, Lee...
---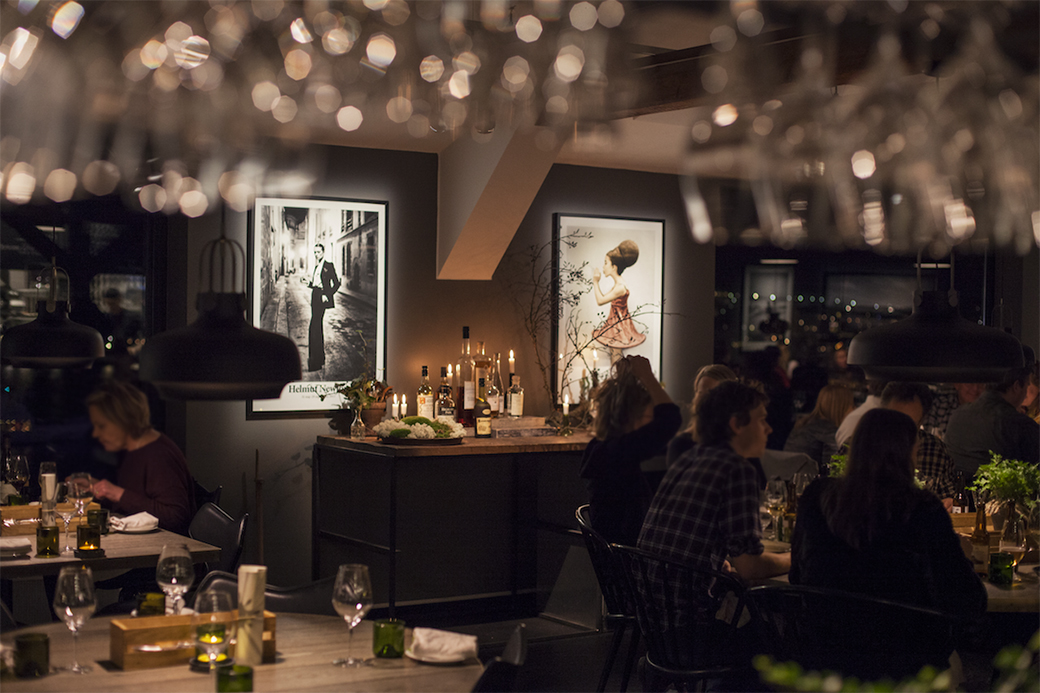 Fotografiska is an international Meeting place where everything revolves around photography. Located in the heart of Stockholm, the museum has an exhibition space of 2,500 square meters and features 4 major exhibitions per year and approximately 15-20 minor exhibitions.

Fotografiska is housed in a former industrial Art Nouveau style building dating back to 1906. Designed by Ferdinand Boberg, the building was used for the customs control of goods and is listed as a building of cultural interest. The city of Stockholm has funded the 250 million crown restoration costs. Today, the entire 5,500 square meter space is filled with photographs and exhibitions from around the world.
The doors to Fotografiska finally opened in Stadsgårdskajen in Stockholm in 2010.
It's a young, yet Ambitious museum. It has Dynamic (changing) Exhibitions.
Sebastião Salgado, Irving Penn, Guy Bourdin, Patrick Demarchelier, Nick Brandt, Herb Ritts, Helmut Newton, Albert Wiking, Robert Frank, Anders Petersen, Elliott Erwitt, Martin Parr, Sarah Moon, Sally Mann, Annie Leibovitz...
Tip: Allocate more time. It is no ordinary museum. I very Like this Place in particular
---
Our mission to promote a greater understanding and appreciation of the artistic, cultural and political implication of the image in our world today.

Founded by Columbia College Chicago in 1976 it is the leading photography museum in the Midwest. The museum has the collection over than 40000 objects. MoCP actively collaborates with the contemporary photographers in order to broaden the visual arts and increase public understanding of thought-provoking contemporary photography with an appreciation of both digital and traditional imagemaking processes.
Julia Margaret Cameron, Dorothea Lange, Garry Winogrand, Sally Mann, Harry Callahan, Stephen Marc, Carrie Mae Weems, Robert Frank, Elliott Erwitt, Irving Penn and Aaron Siskind, Paul Clark, Paul Clark, Alec Soth...
---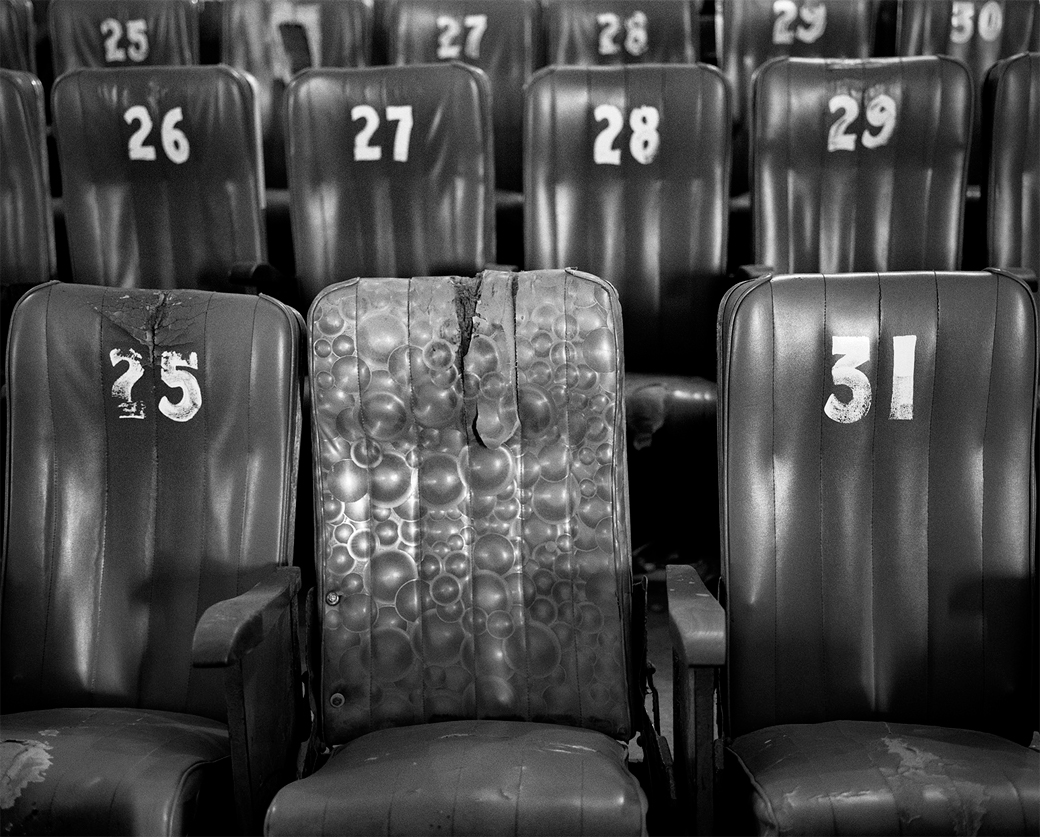 It encompasses works made in all major photographic processes, from daguerreotype to digital, for a wide range of purposes, from amateur pursuit to artistic enterprise, from scientific inquiry to documentary record.

Museum of photography was created in 1947 by the Board of Regents of the State of New York, as a memorial to entrepreneur George Eastman. He popularised the use of Kodak roll film.
The George Eastman Museum, among the oldest photography museum collections and film archives in the world. It comprises more than 400,000 photographic objects dating from the introduction of the medium in 1839 through to the present day.
19th-century: Louis Jacques Mandé Daguerre, William Henry Fox Talbot, Southworth & Hawes, Édouard Baldus, Julia Margaret Cameron, Roger Fenton, Nadar, Mathew Brady, Francis Frith, Carleton Watkins, Eadweard Muybridge, Felice Beato, Timothy H. O'Sullivan, John Thomson, William Henry Jackson, Frederick H. Evans, and Peter Henry Emerson...
also works by Alfred Stieglitz, Lewis Hine, Edward Steichen, Alvin Langdon Coburn, Nickolas Muray, Ansel Adams, Harold Edgerton, Aaron Siskind, Victor Keppler, Arnold Newman, John Pfahl, and Roger Mertin.
20th-century: Gertrude Käsebier, Eugène Atget, Francis Bruguière, Imogen Cunningham, Edward Weston, Man Ray, Paul Strand, André Kertész, Dorothea Lange, László Moholy-Nagy, Josef Sudek, Margaret Bourke-White, Minor White, Harry Callahan, Robert Frank, Garry Winogrand, and Lee Friedlander—among many others—as well as more contemporary artists such as Robert Heinecken, Mary Ellen Mark, Danny Lyon, Larry Clark, Lewis Baltz, Nicholas Nixon, Eugene Richards and Stephen Shore...
contemporary key works by Andy Warhol, Dawoud Bey, David Levinthal, Gillian Wearing, Ori Gersht, and Chris McCaw, Sebastião Salgado, Larry Towell, Manuel Rivera-Ortiz, Steve McCurry...
Tip: Check the 500-seat Dryden Theatre presenting film screenings every day.
See Also: Museum of Fine Arts, Boston
---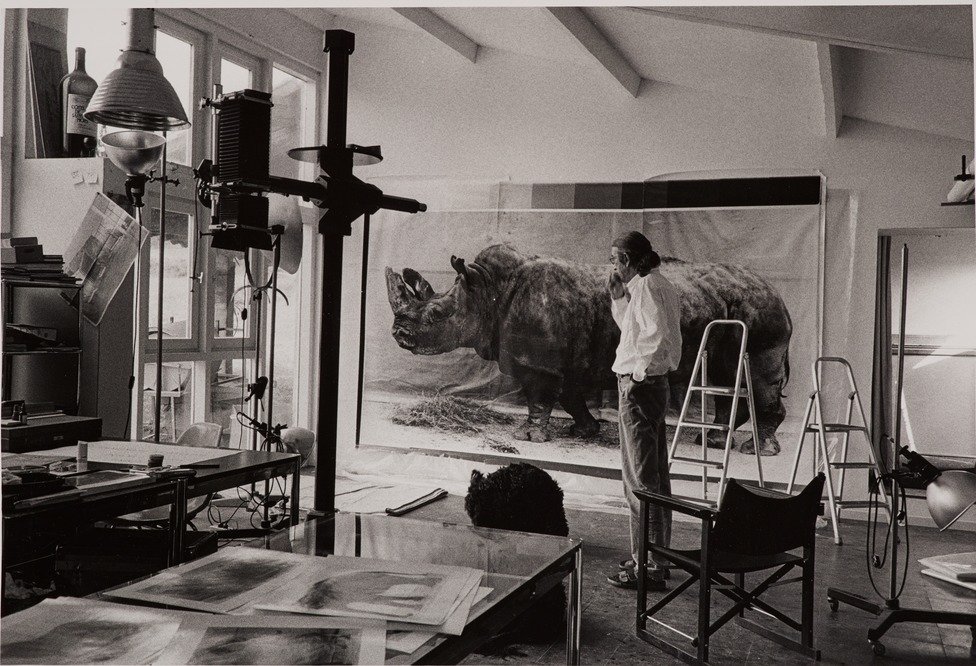 Openness and hospitality are important to us. We challenge ourselves and our audiences to think differently about the photographic, convinced that to interpret the image is also to discover something important about the world.

Founded in Winterthur, Switzerland in 1993 it contains collection dating from 1960 to the present day. Having the 1000m2 exhibition area Fotomuseum it is a collection of works by 19th and 20th-century masters, applied photography in the fields of industry, architecture and fashion, and the gallery for contemporary photography and art.
Fotomuseum is part of the Center for Photography formed with the Fotostiftung Schweiz with a Bistro George, a library, seminar rooms, a lounge, and a shop.
It's presented the works by Karl Blossfeldt, Bill Brandt, Dorothea Lange, Lisette Model, Albert Renger-Patzsch, August Sander, Charles Sheeler, Edward Weston...
Exhibited: Lewis Baltz, William Eggleston, Nan Goldin, Andreas Gursky, Roni Horn, Jean-Paul Goude, Balthasar Burkhard, Paul Albert Leitner...
In Collection: _Eugène Atget, Brassaï, René Burri, Robert Doisneau, Elliott Erwitt,
Walker Evans, _
---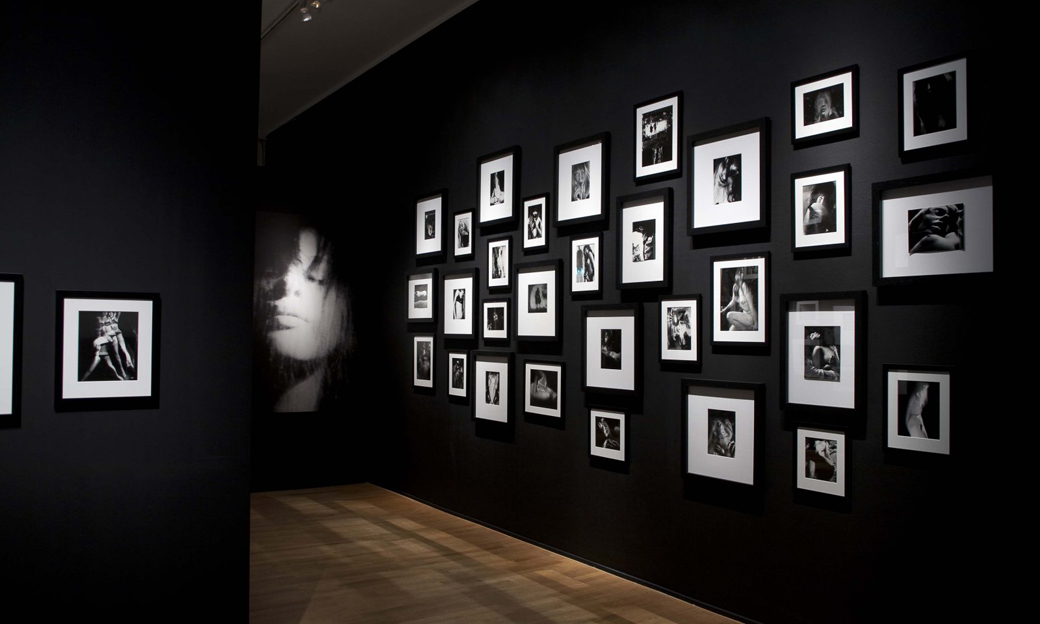 We respond to the latest developments in photography with original yet relevant projects, and are not afraid to break with tradition and strike new paths. In this process, quality, flexibility, innovation, accessibility and entrepreneurship are core values.

With on average sixteen shows a year, there are almost always several exhibitions on view simultaneously. Foam by far is the most-visited photography museum of the Netherlands.
Foam is an innovative and progressive museum. Foam Magazine holding the Talent Call appears three times a year with a specific theme line.
Exhibited: André Kertész, Edward Steichen, Man Ray, Gordon Parks, Diane Arbus, William Eggleston, Jacob Riis, Masahisa Fukase, Robert Glas, Ren Hang, Hiroshi Sugimoto, Roger Ballen and Asger Carlsen, Helmut Newton, Jacques Henri Lartigue, Vincent Delbrouck, Francesca Woodman, Vivian Maier, Larry Clark, William Klein, Lee Friedlander, Anton Corbijn, W. Eugene Smith, Paul Graham, Weegee, Tom Wood, Helen Levitt...
Tip: It contains a bookshop, a café, a commercial gallery called FoamEditions and nice secluded Library.
See Also:
---
Yay, It was an interesting journey, I have searched through museum archives more than two weeks. Consider that Foundations and Galleries would be covered separatelly. By the way the Post photo is the © Denis Villeneuve's Polytechnique presended in MOMA June 29–July 5, 2011
P.S. Buy me a Coffee if you feel that way
---
Seeing trough Photographs is online photography course (6weeks) by The Museum of Modern Art on Coursera ↩︎

Charter of The Metropolitan Museum of Art, State of New York, Laws of 1870, Chapter 197, passed April 13, 1870, and amended L.1898, ch. 34; L. 1908, ch. 219. ↩︎