American photographer (born in New York on Oct. 8, 1947)
Colour pioneer (mostly known for vernacular scenes of USA)
His visual language is distinguishable by the manner of refining the ordinary and banal into artistic form.
Received a darkroom kit at the age of six from his uncle.
At the age of 10, neighbour (music publisher) gave him Walker Evans book.
While he was 14, the Museum of Modern Art acquired his prints under the leadership of Edward Steichen, who bought 3 of his pictures when Stephen contacted him.
In the mid-60s photographed Andy Warhol's Factory with its habitués, from Lou Reed and Nico to Marcel Duchamp, for about 3 years.
Andy Warhol's Factory and seeing Artists making aesthetic decisions influenced his Pop Art and Conceptual Art ideas.
In the 1970s and '80s, Shore embarked on a series of coast-to-coast road trips through the United States, The resulting series, American Surfaces (1972) and Uncommon Places (1973-1982), established Shore's mastery of unexplored directions in color and subject matter and are seminal contributions to the history of photography.
In 1971, at the age of 23, he earned the distinction of becoming the first living photographer since Alfred Stieglitz to receive a solo exhibition at the Metropolitan Museum of Art.
In 1982 his book, "Uncommon Places" became a bible for young photographers seeking to work in color
Andreas Gursky and Thomas Struth have acknowledged his work as inspiration.
Shore is a fan of Garry Winogrand's work.
Has had one-man shows at Metropolitan Museum of Art, the Museum of Modern Art, New York; George Eastman House, Rochester; Kunsthalle, Dusseldorf; Hammer Museum, Los Angeles; Jeu de Paume, Paris; and Art Institute of Chicago and has received fellowships from the Guggenheim Foundation and the National Endowment for the Arts...
Kodacolor negative films & Chromogenic color prints mostly
Nikons, Leica M3, Deardorff 4X5 & 8X10 Large Format film cameras, phone, Hasselblad X1D...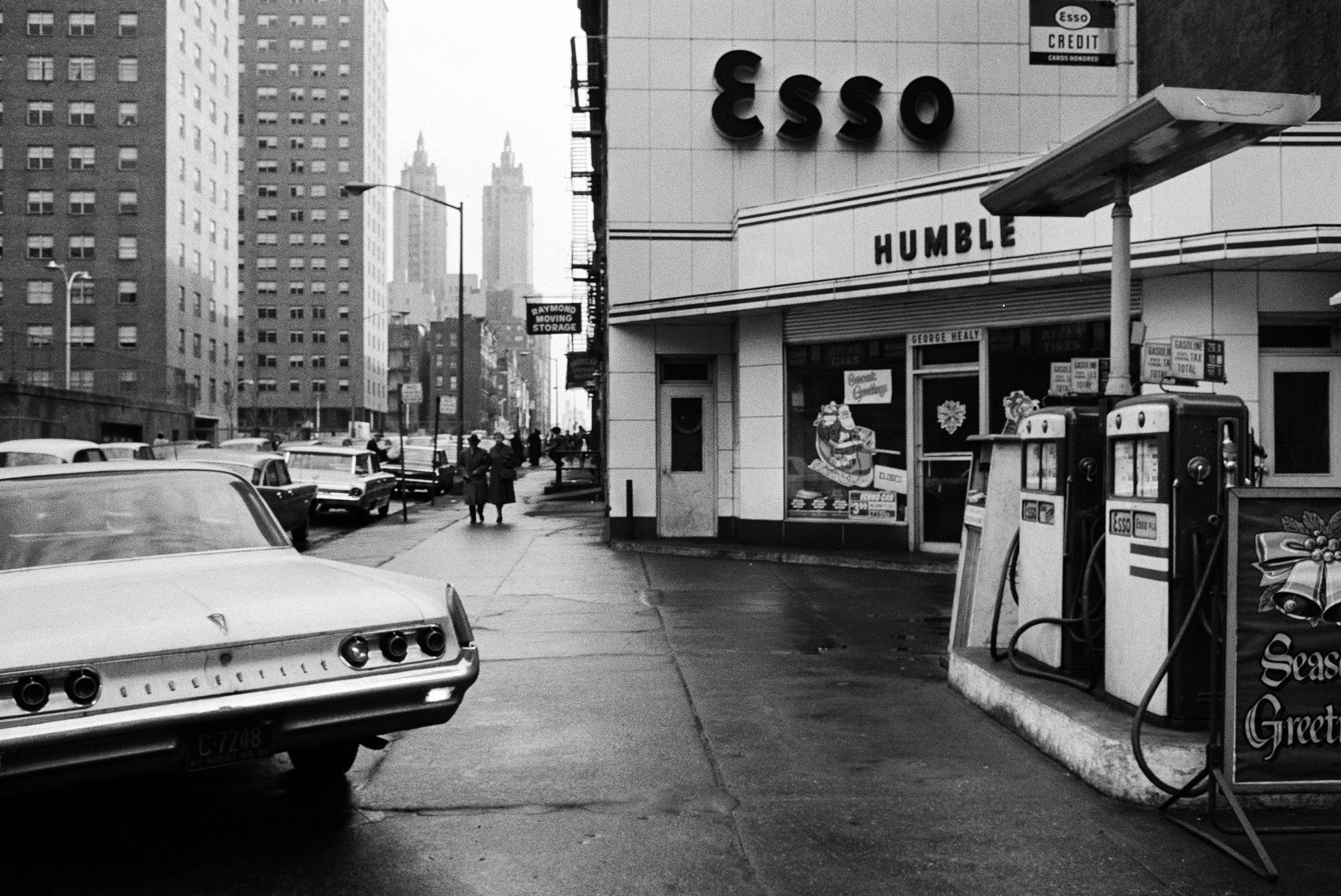 "When I was 17, I met Andy Warhol and asked if I could come to his studio to photograph. And as soon as I went there, I realized that that was more interesting than going to high school."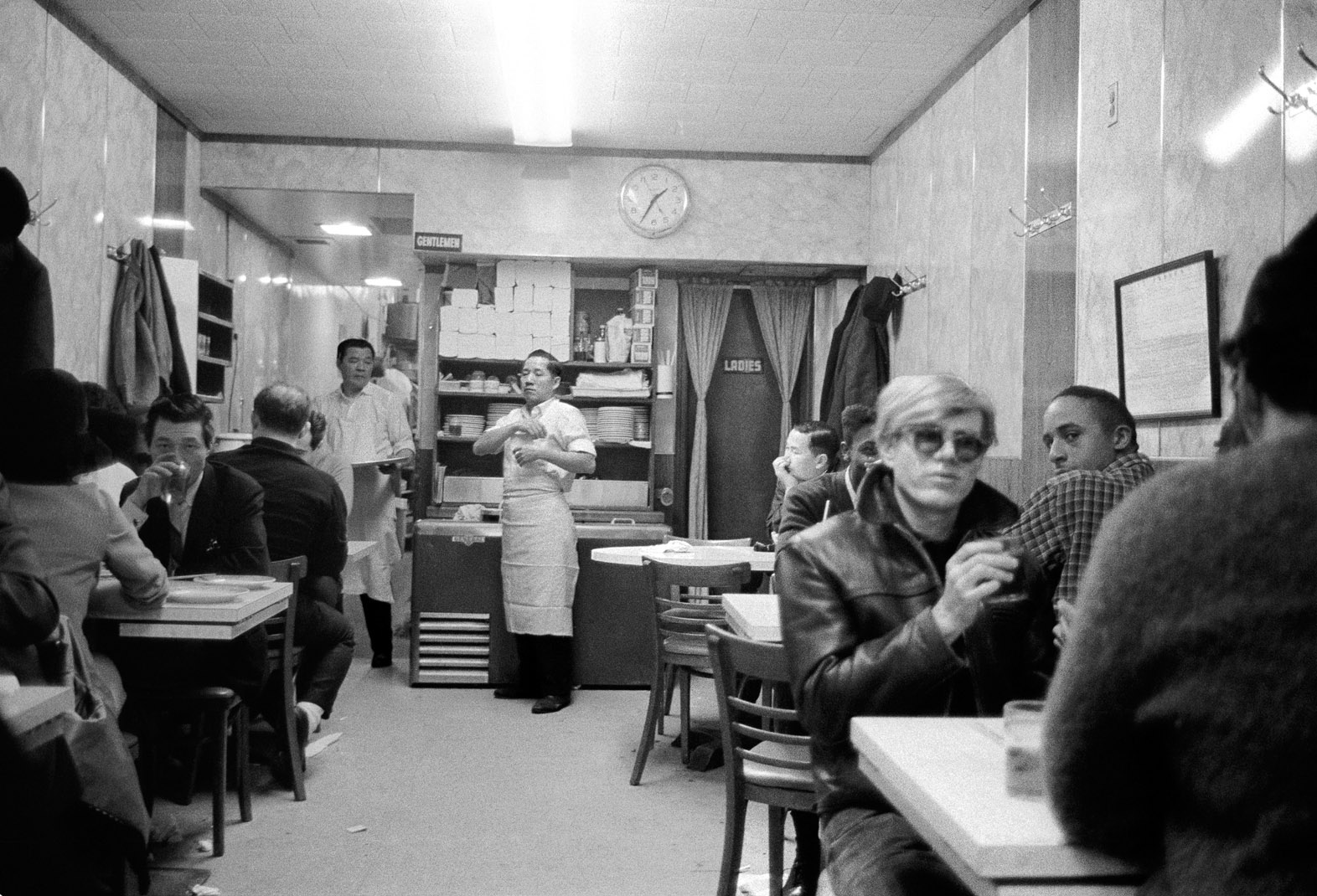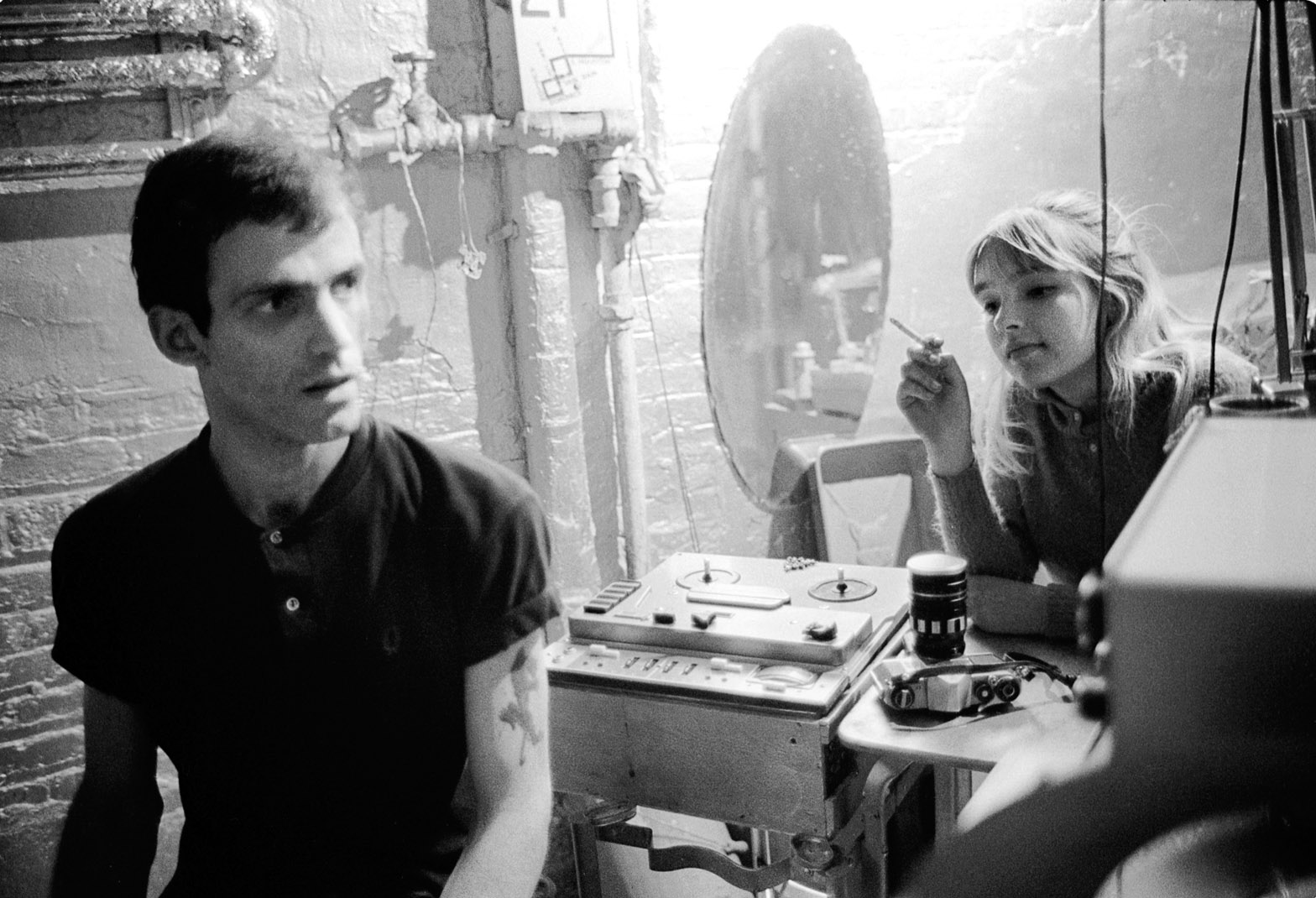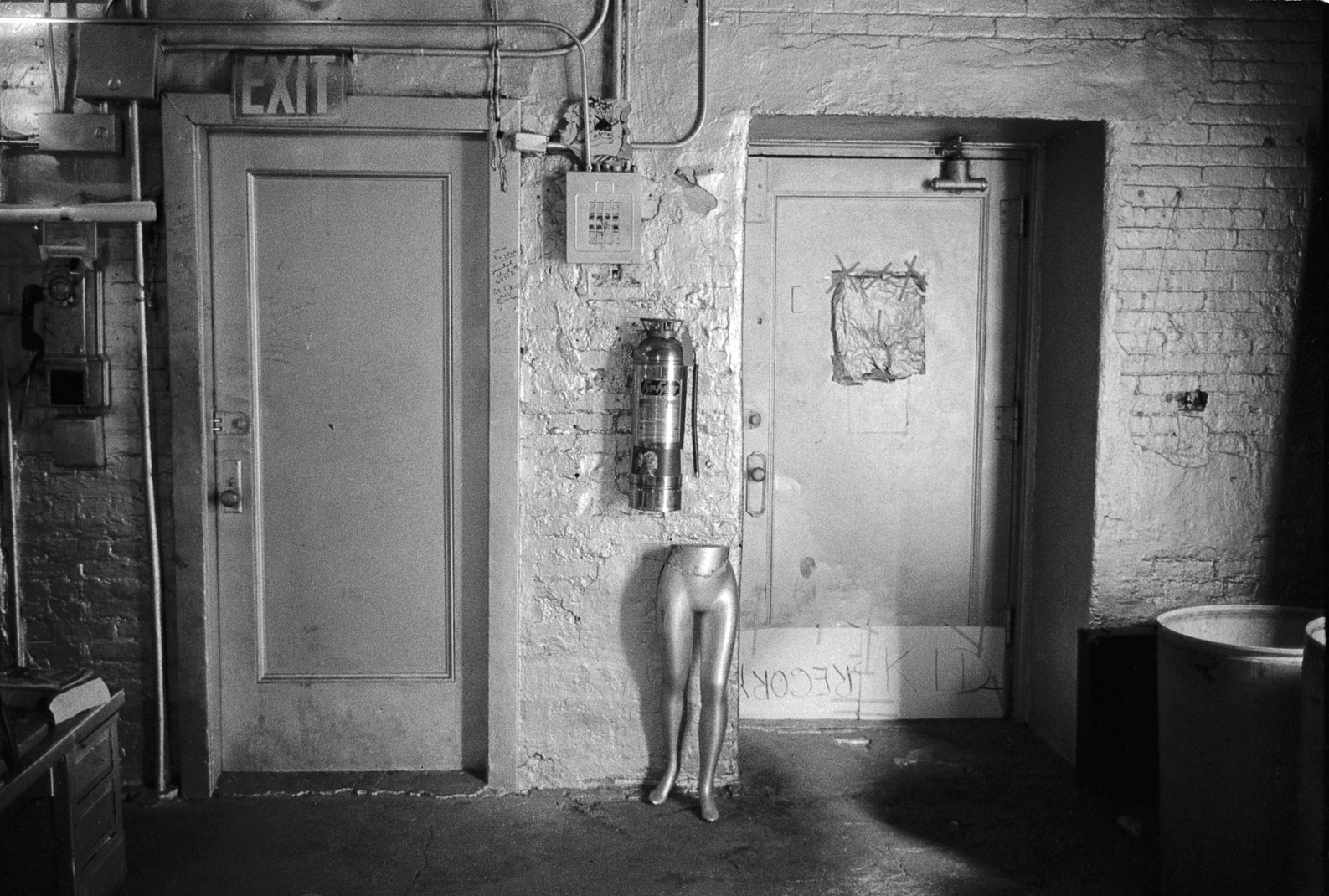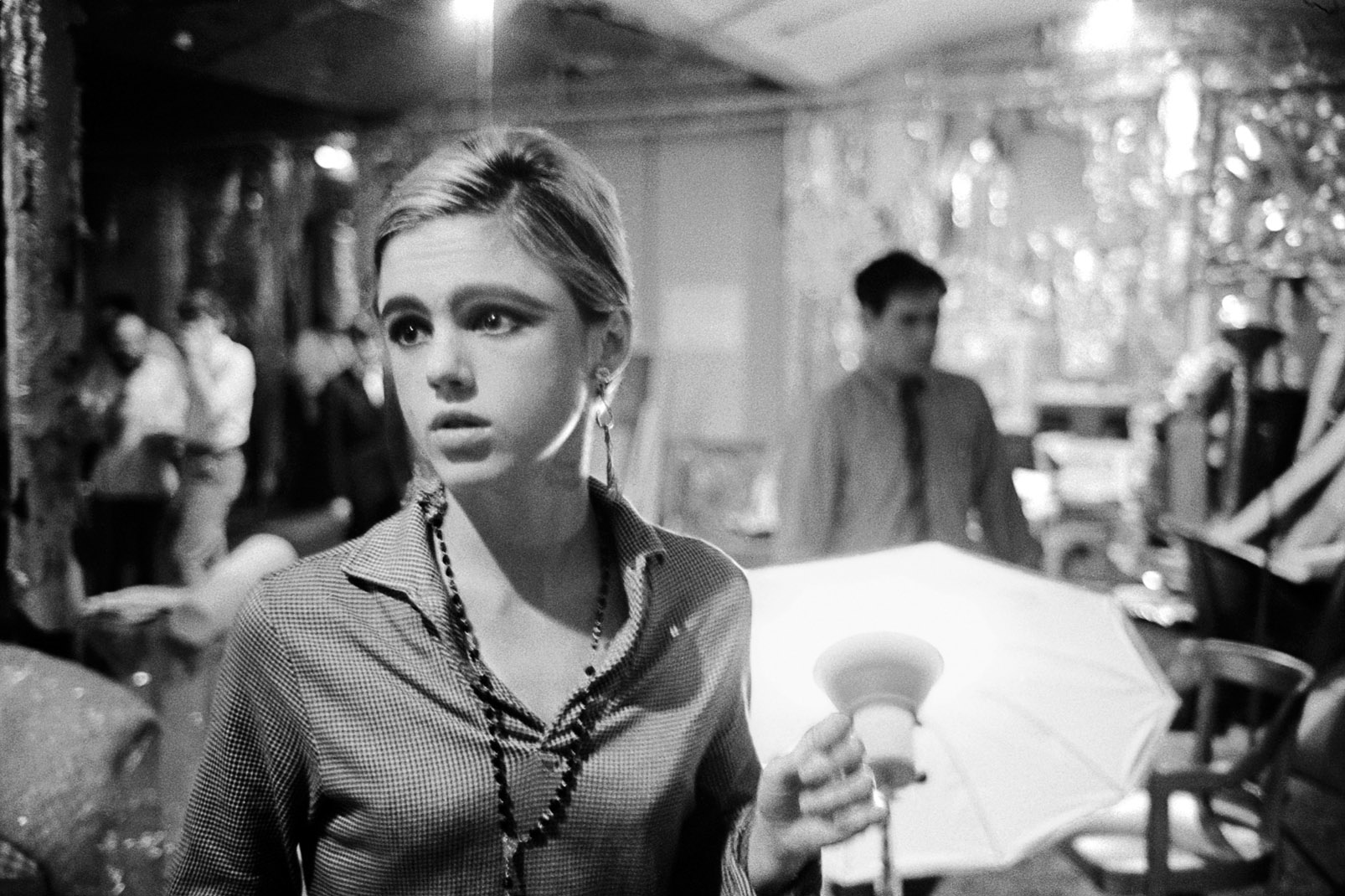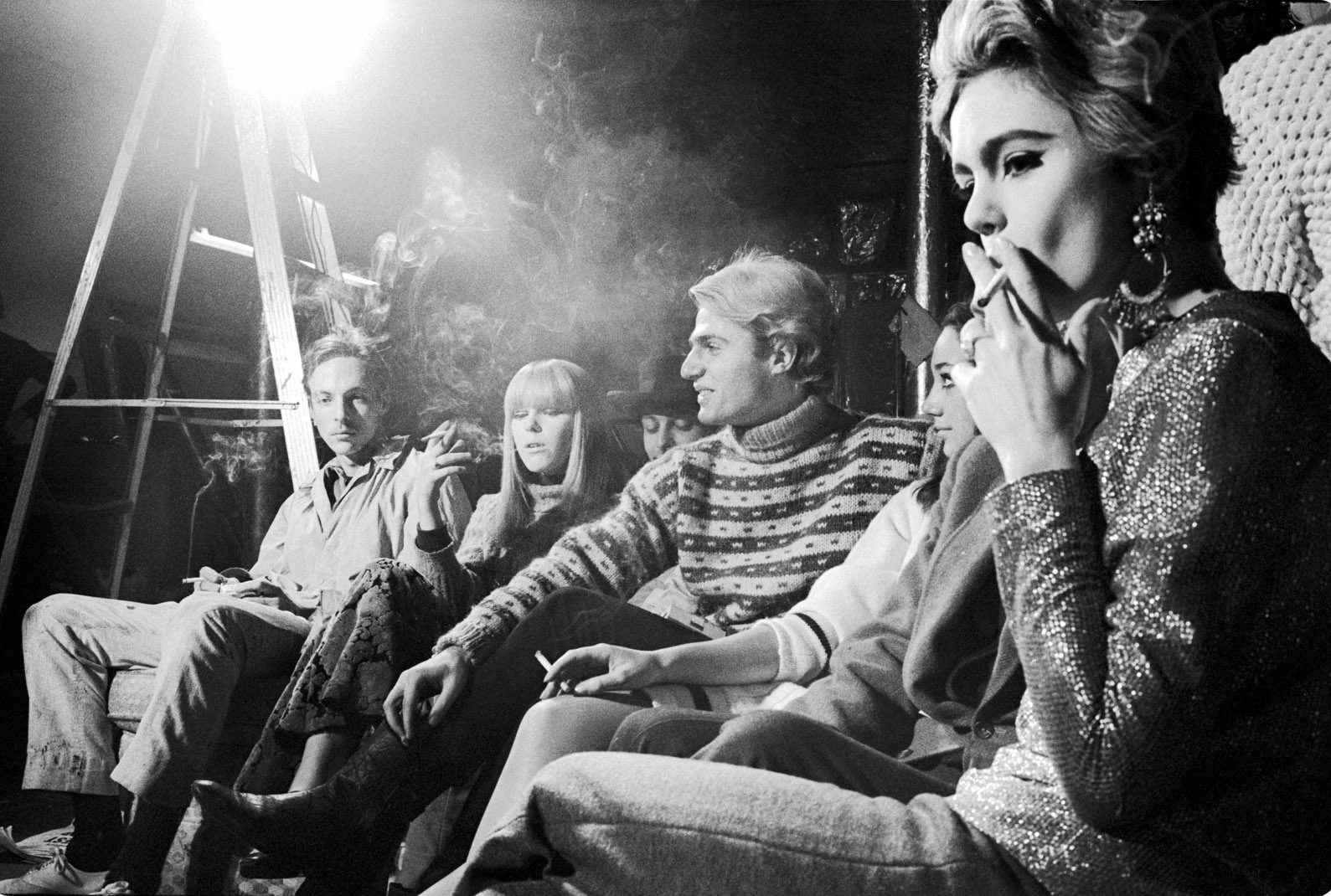 "Don't be upset about the things you have no control of"
– Stephen Shore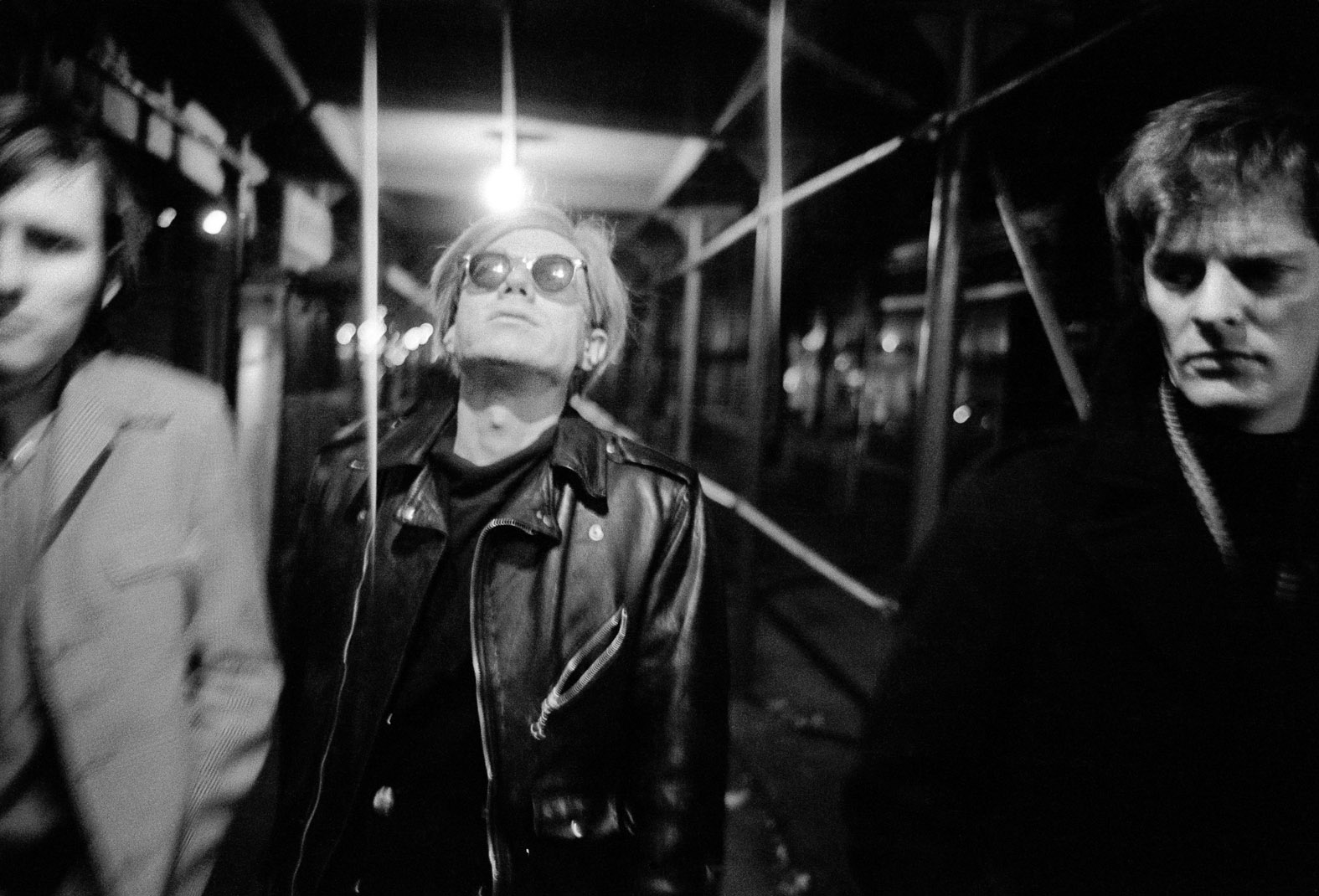 "My idea was to keep the visual diary of meal I ate, people I met, televisions I watched, motel rooms I slept, toilets I used. As well as the towns I would drive through. And through this visual diary and series of repeated subject build kind of cultural picture of the country at the time."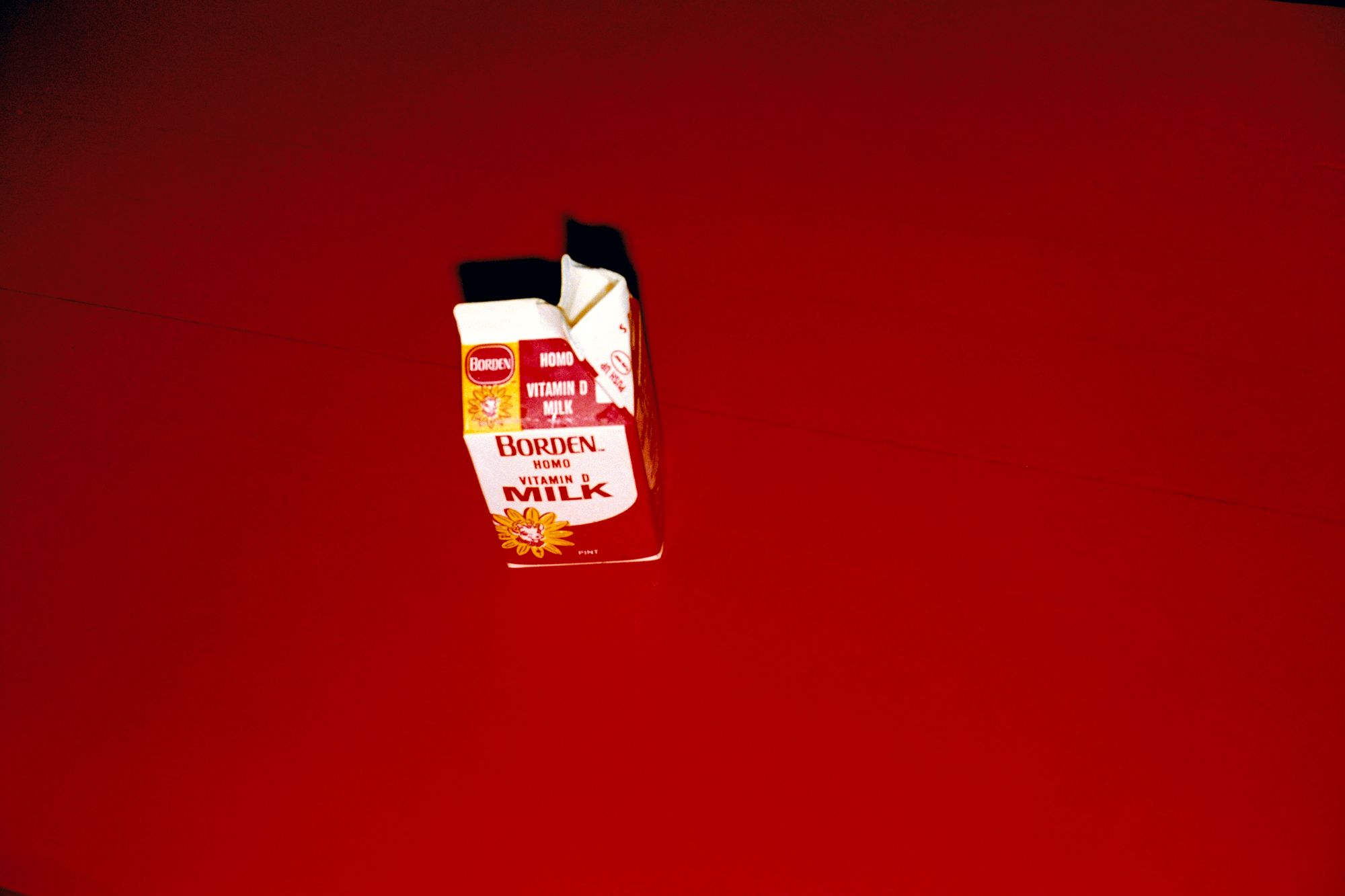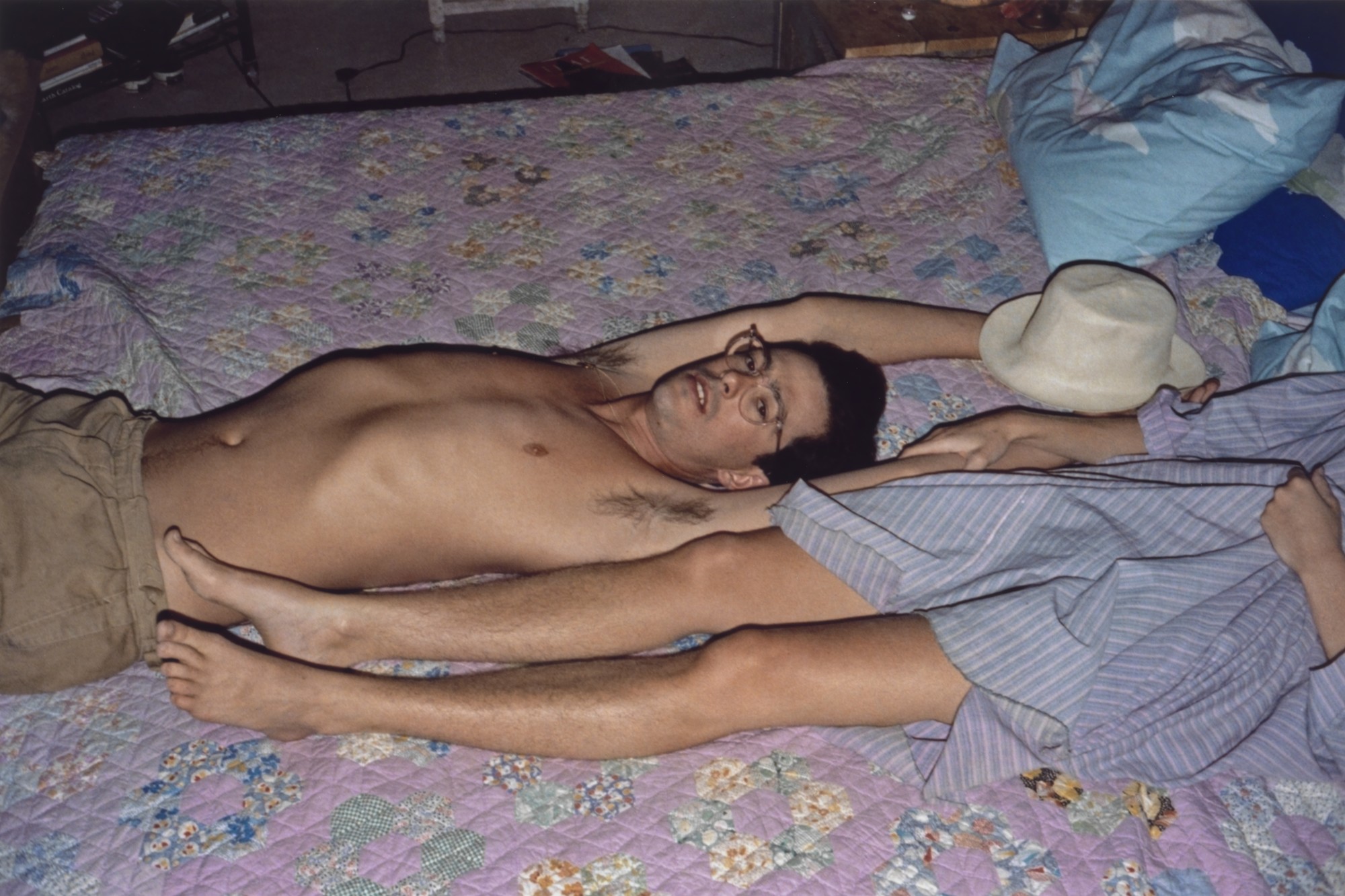 "One thing I wanted to do was take pictures that felt like they were not burdened with visual conventions"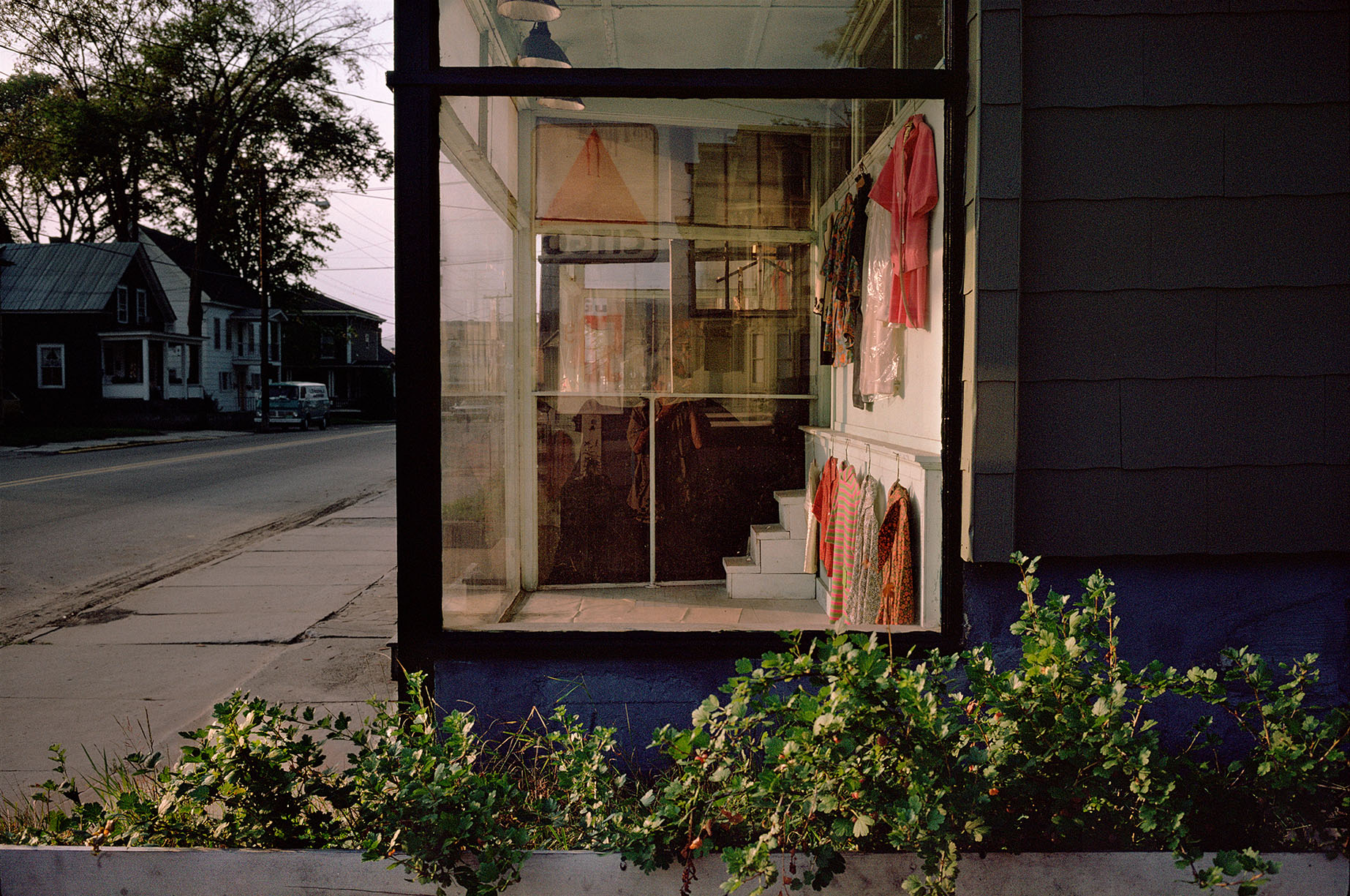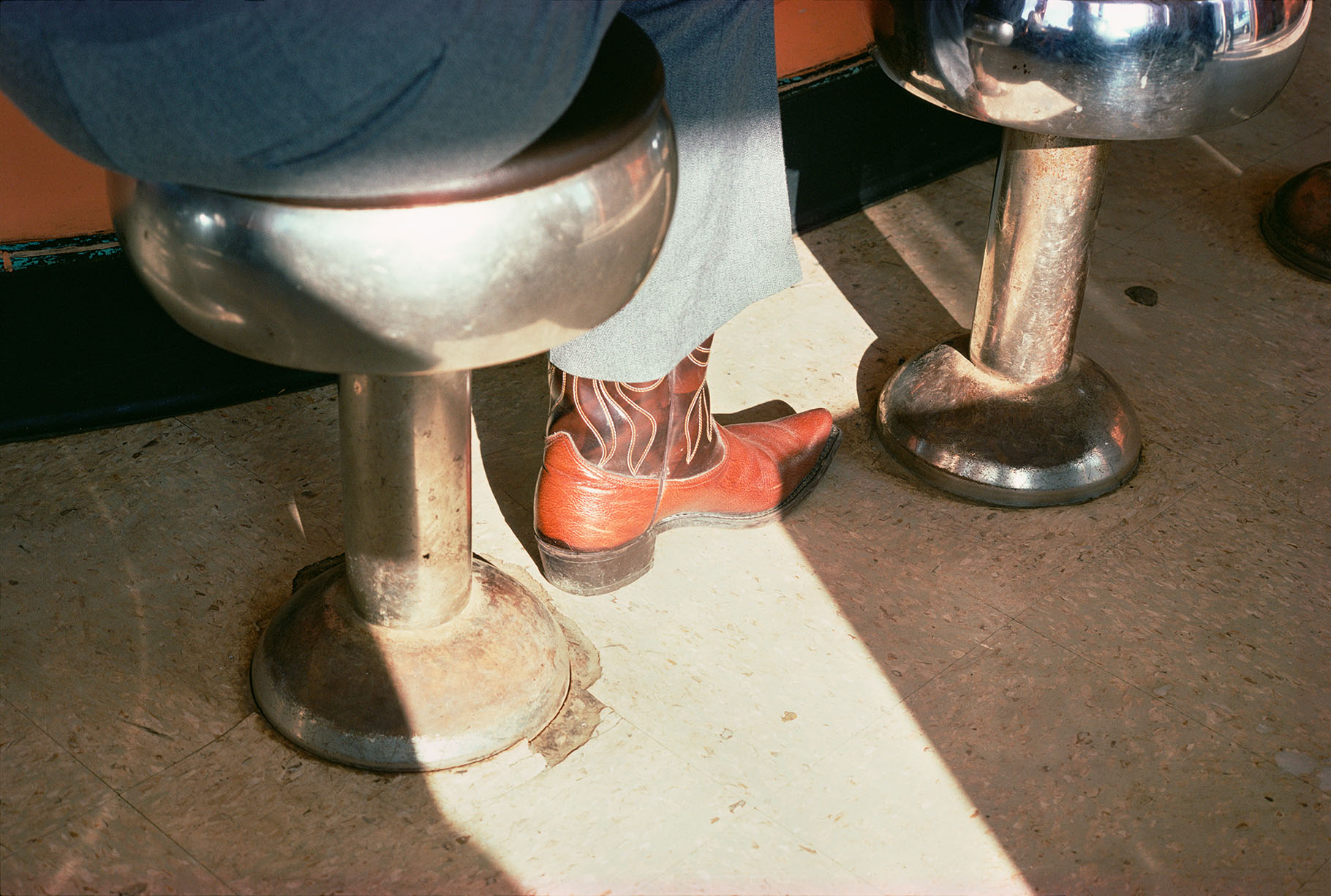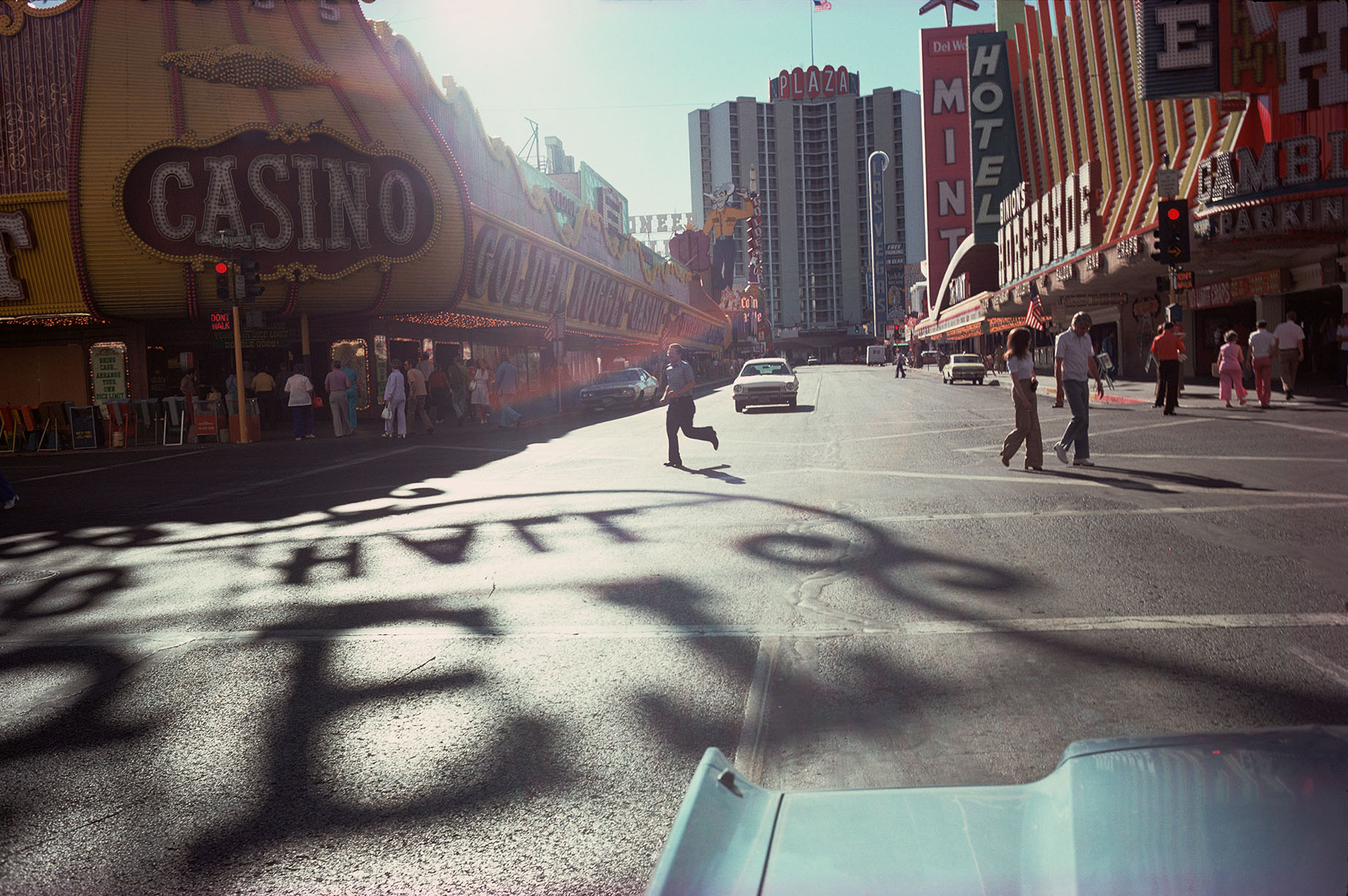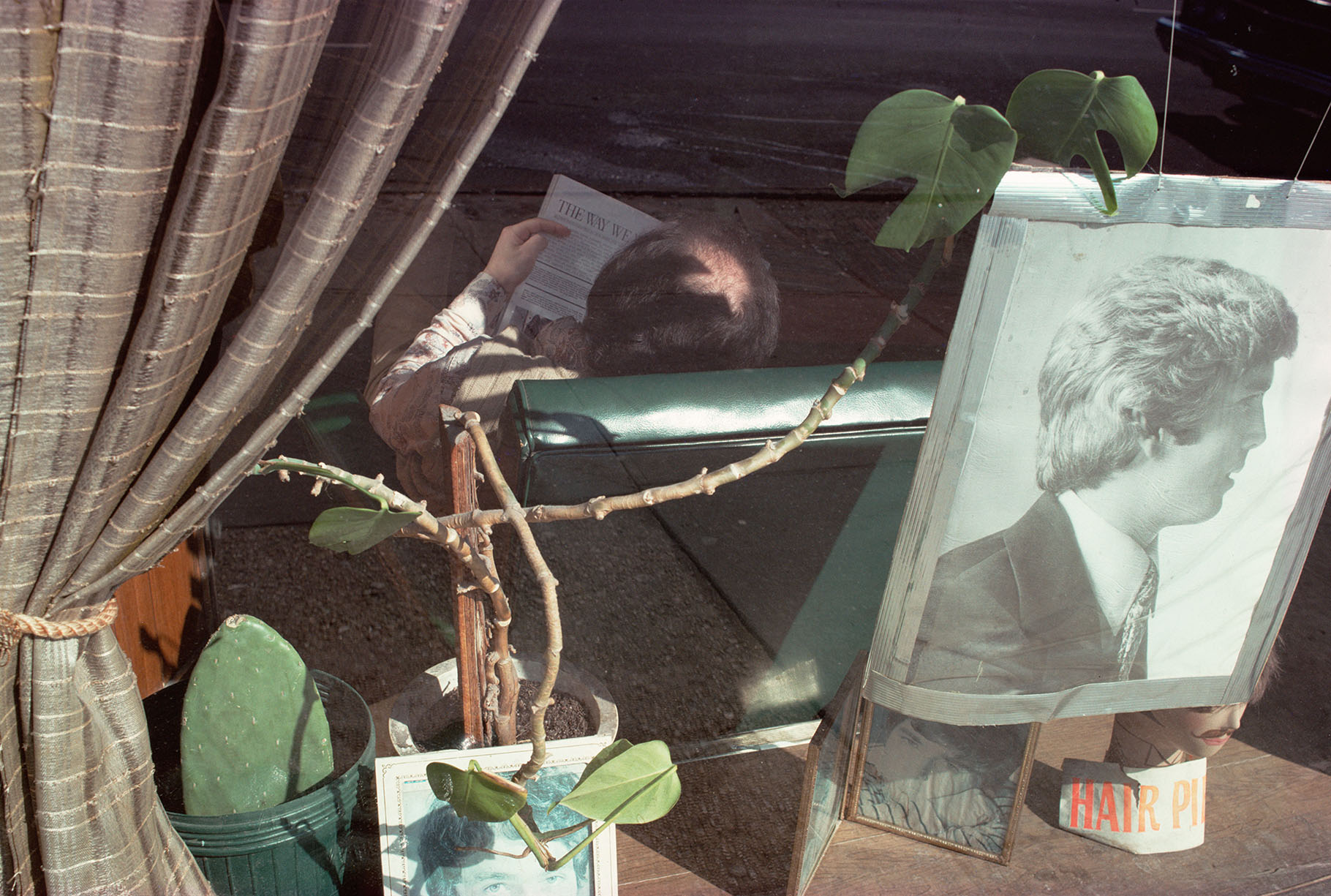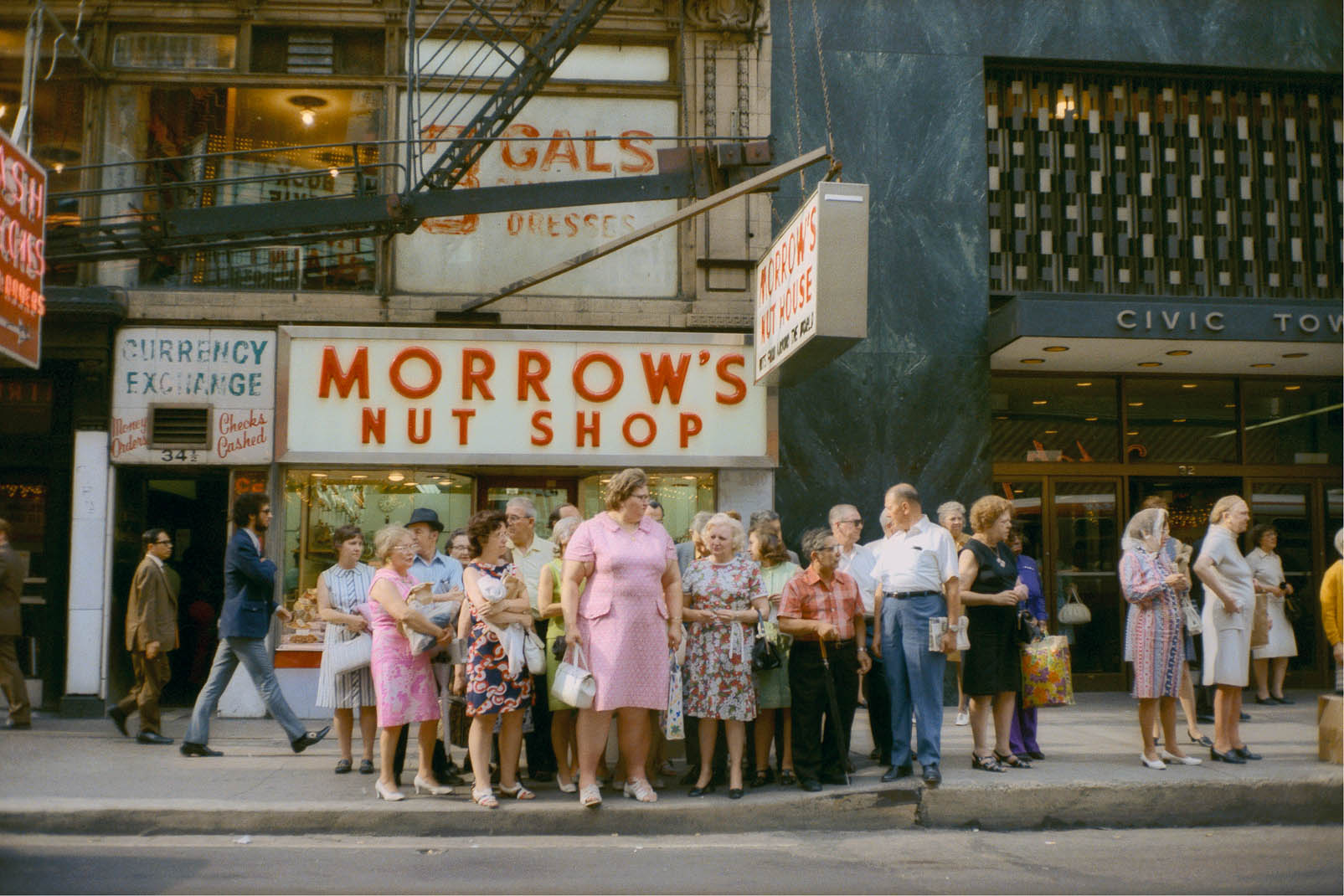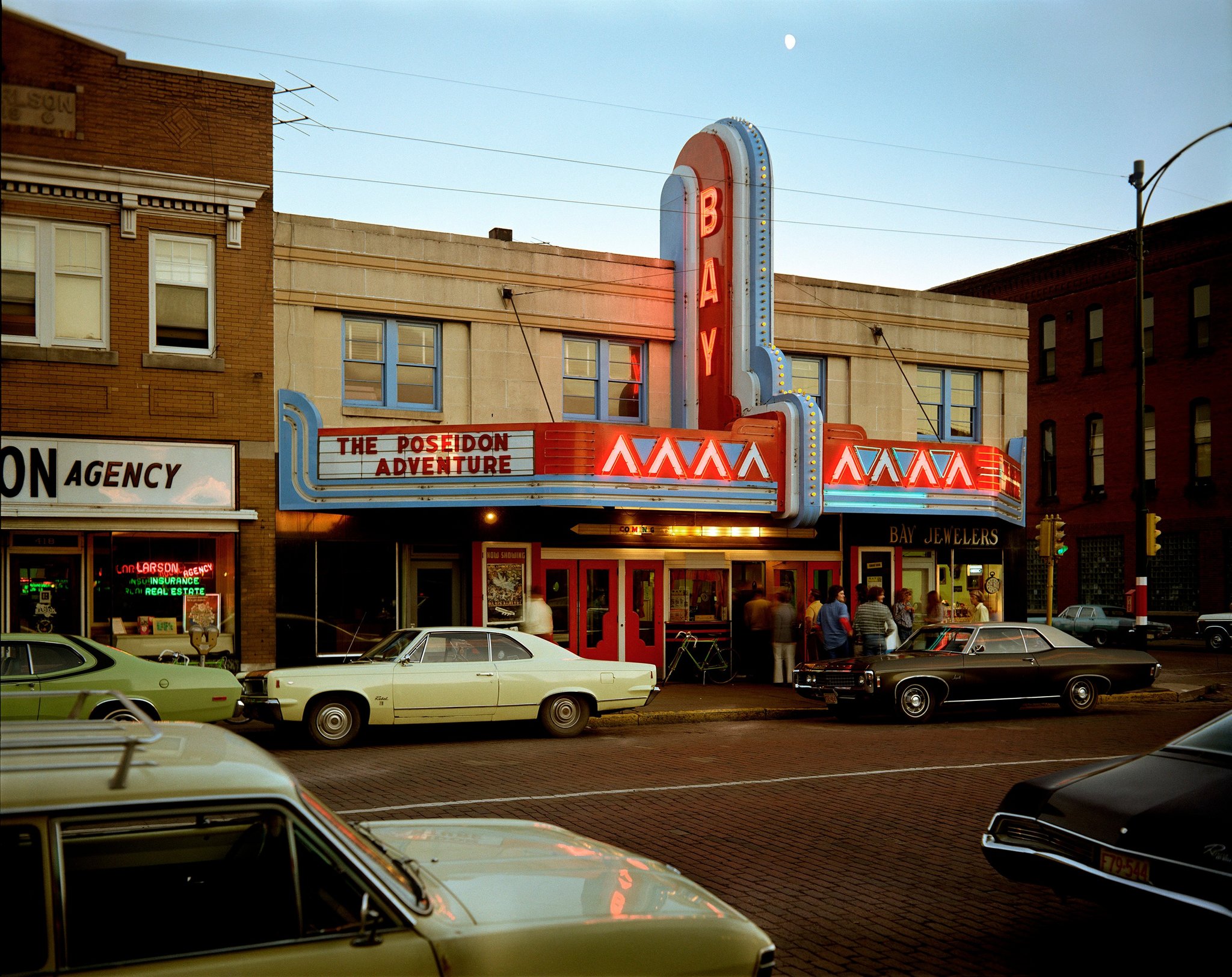 "I wanted to take pictures that felt like seeing."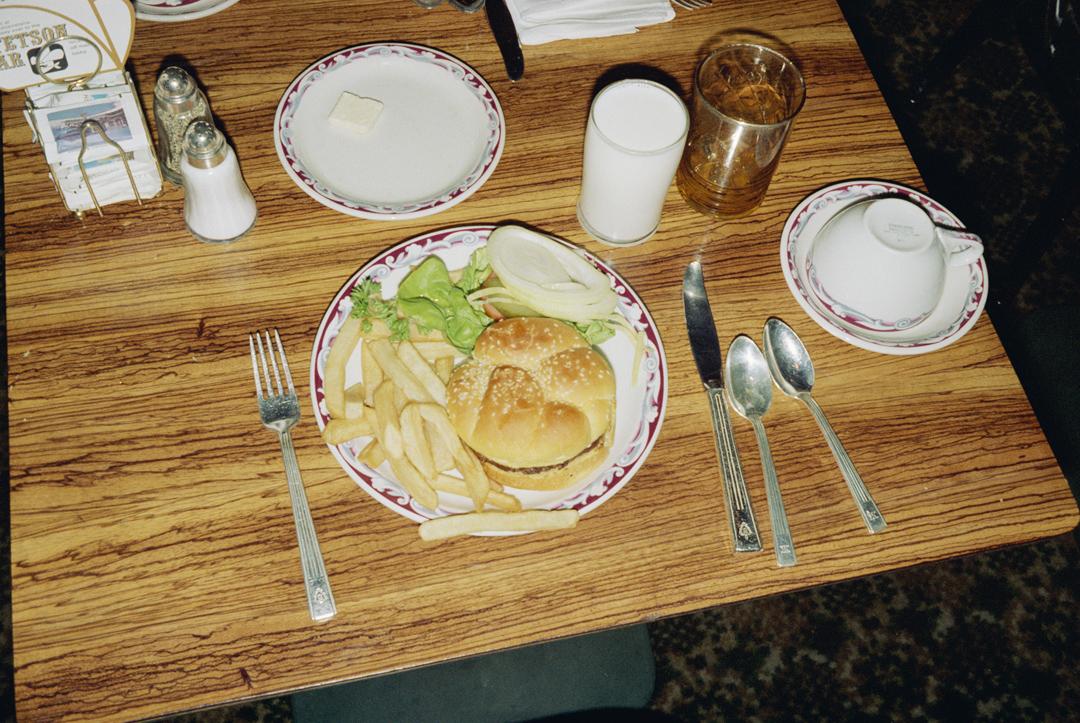 "And I wanted pictures that felt as natural as speaking.. What was the experience of looking like."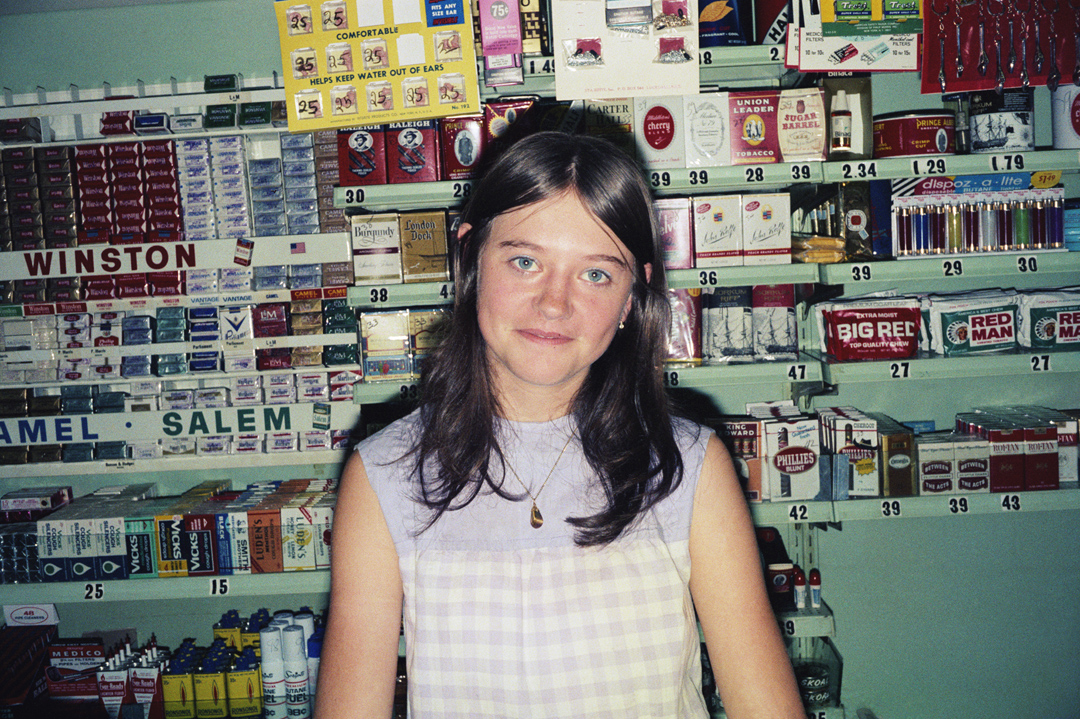 In "Uncommon Places" I'm often relying on descriptive power of the camera to make a complex picture that the viewer moves their attention through. So what I'm doing is creating the small world for a viewer to explore, rather than the impression of what it's like to look through my eyes.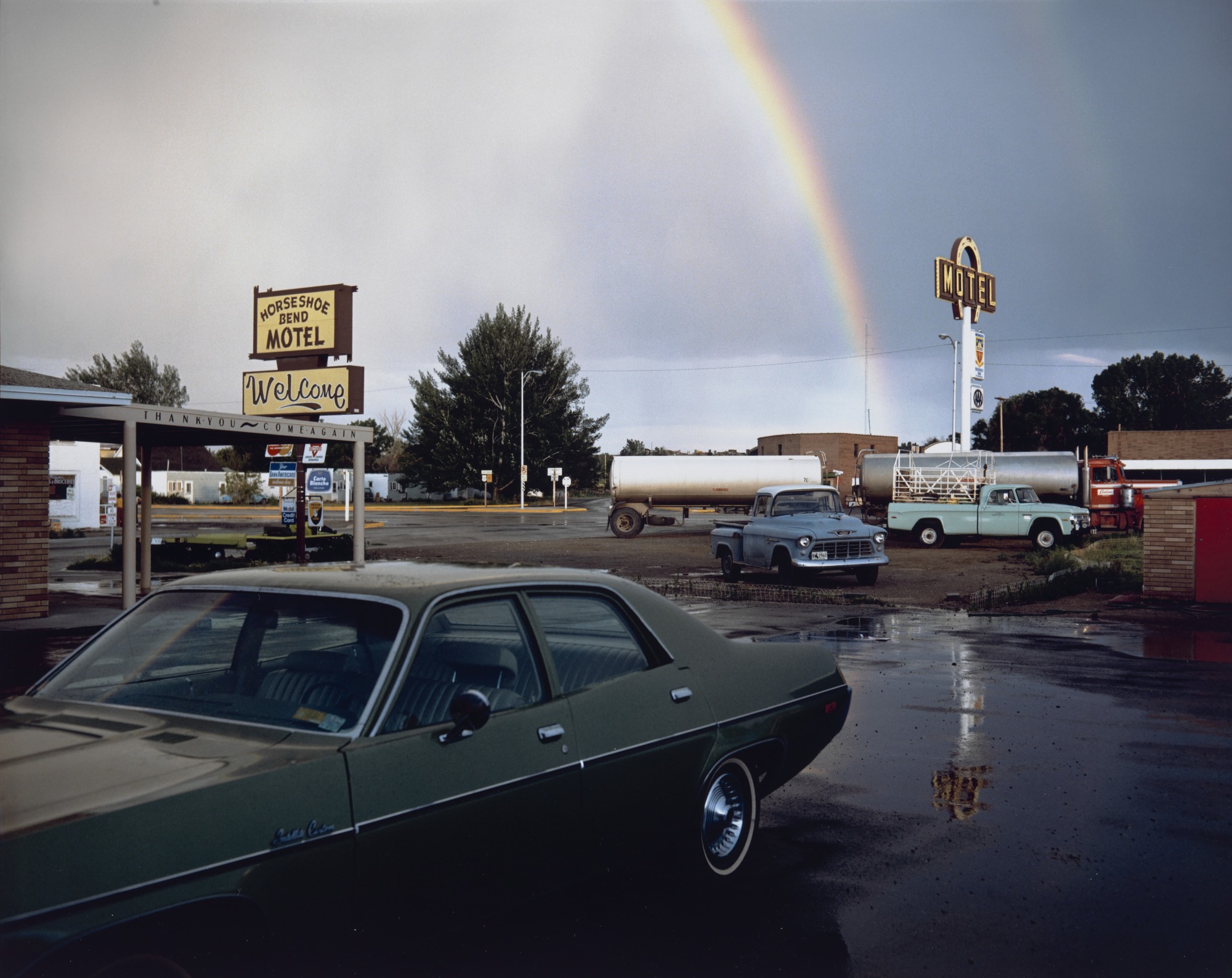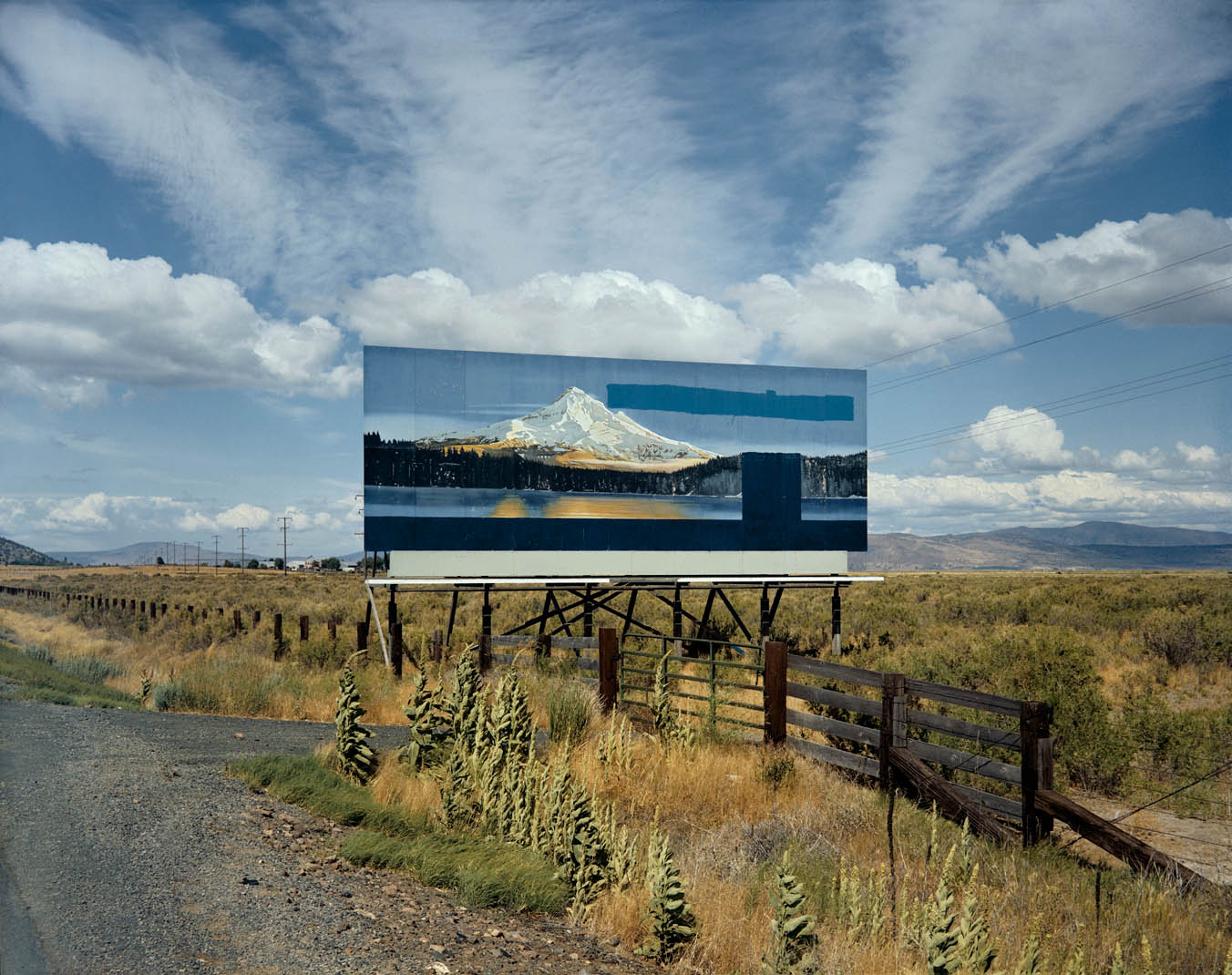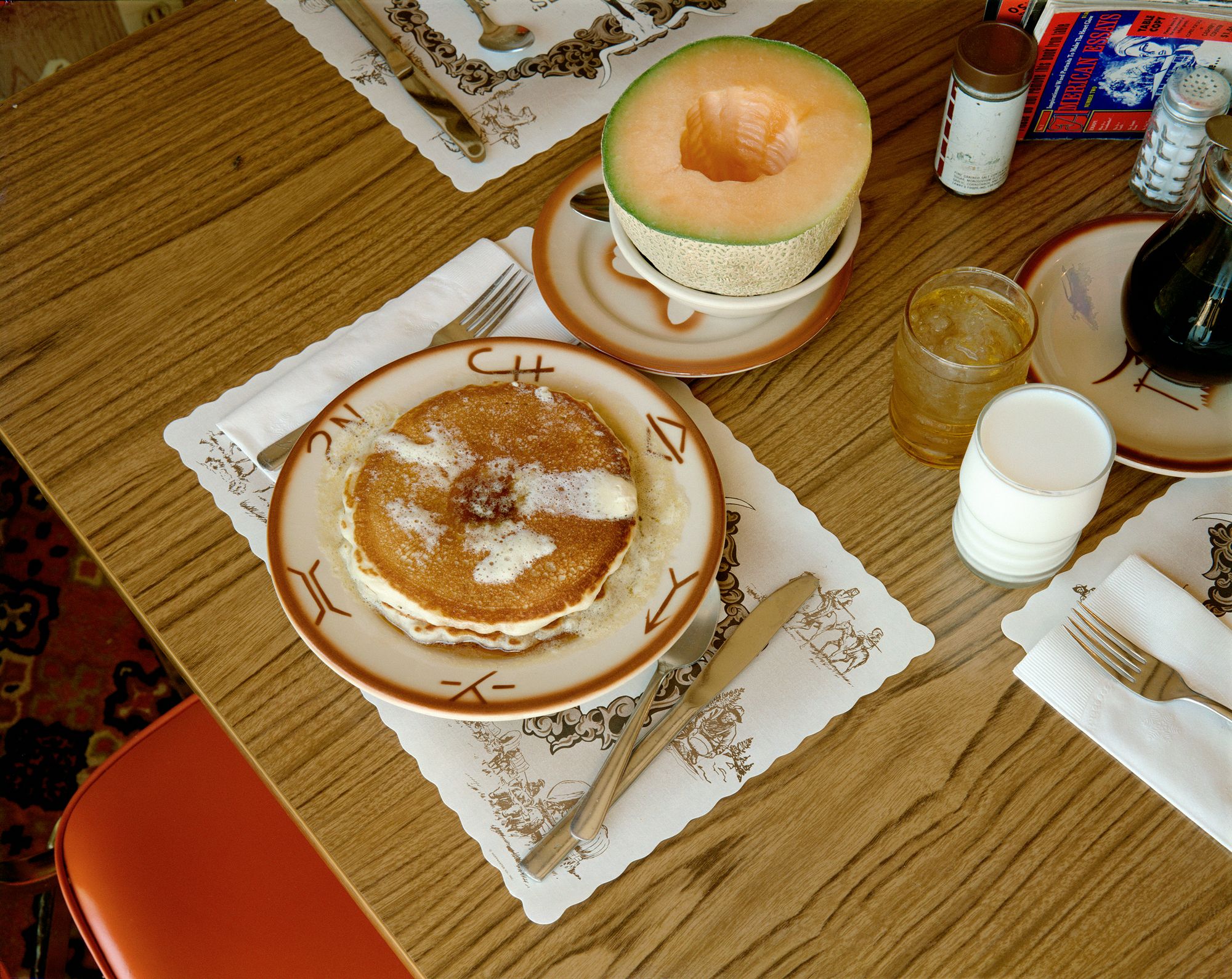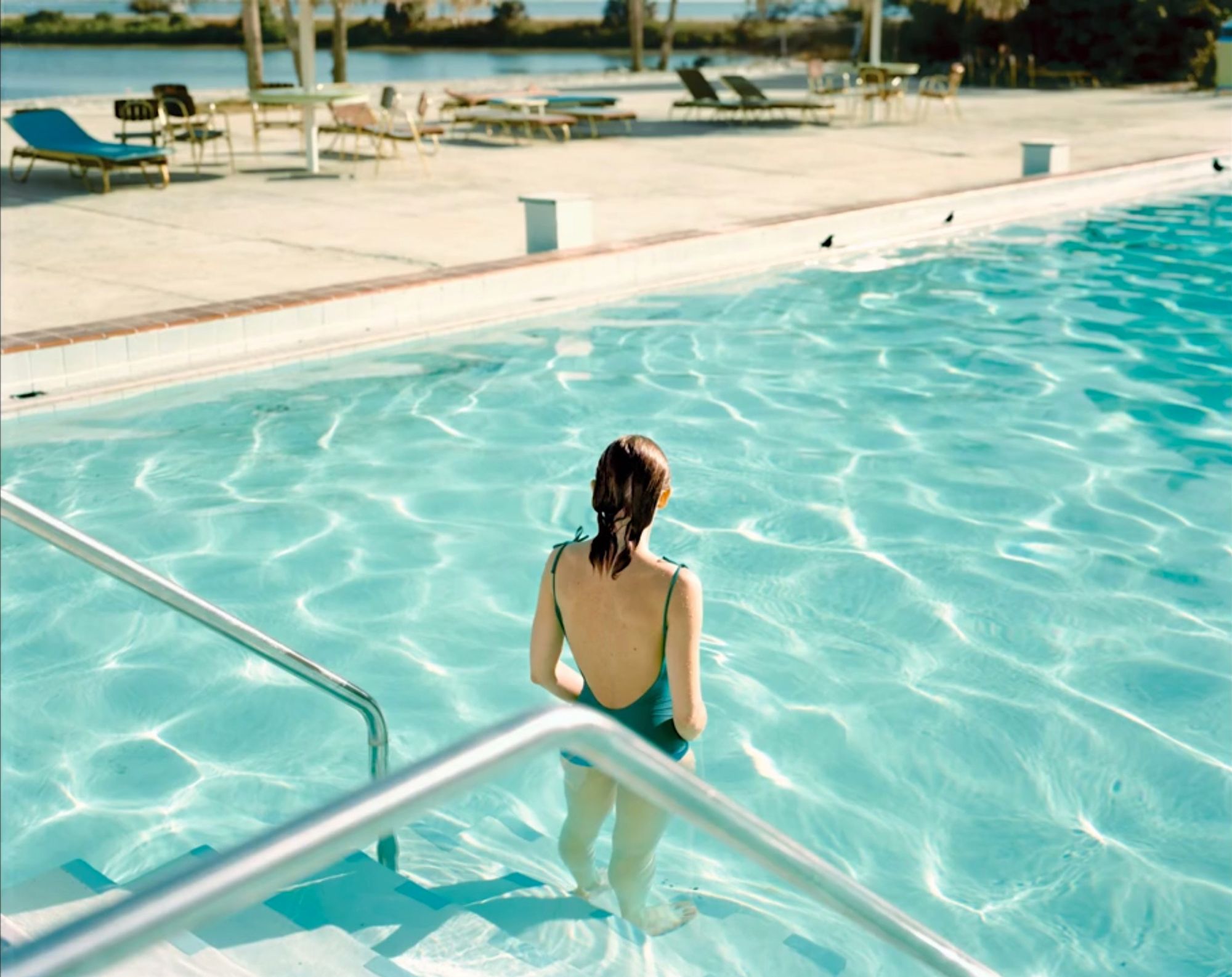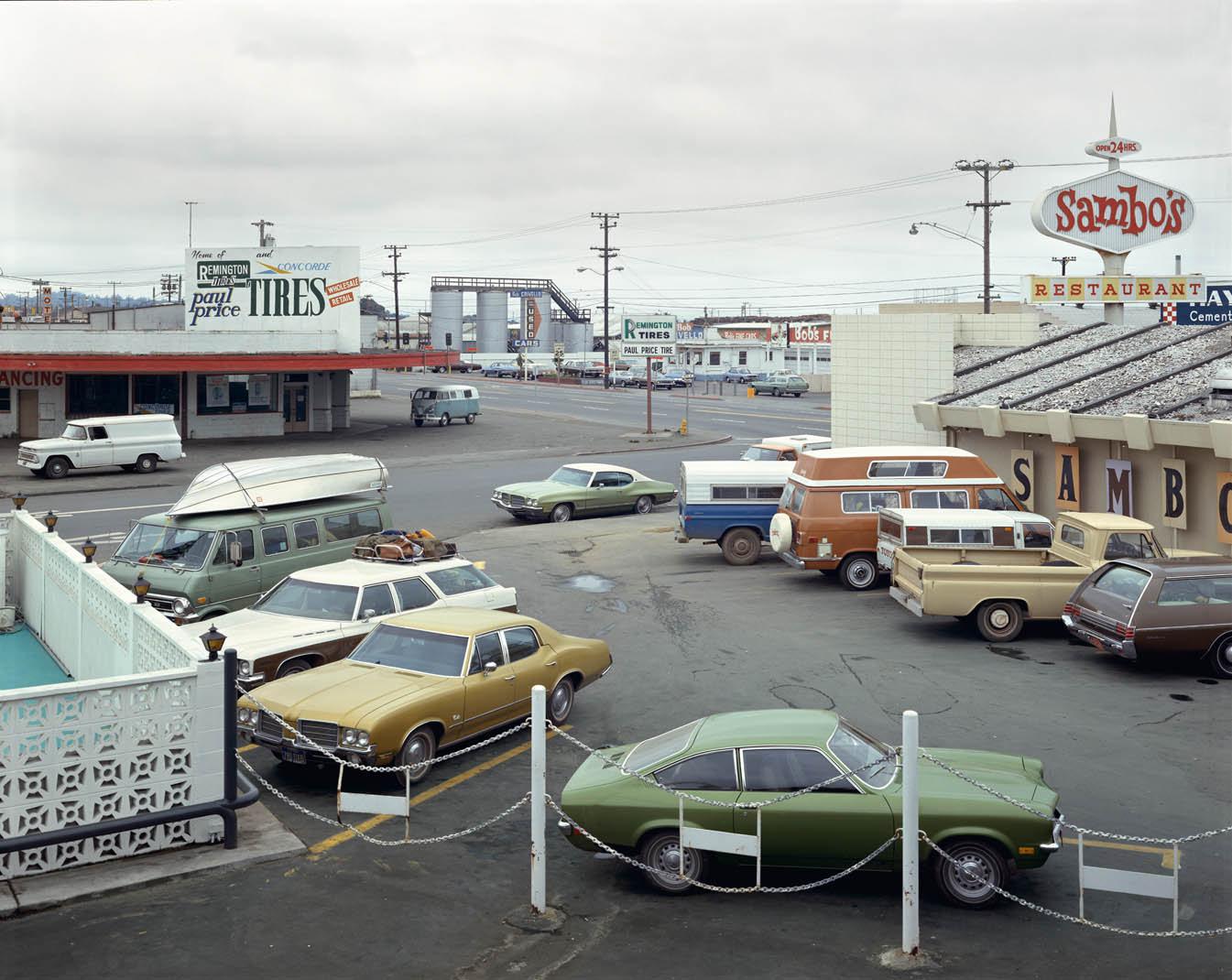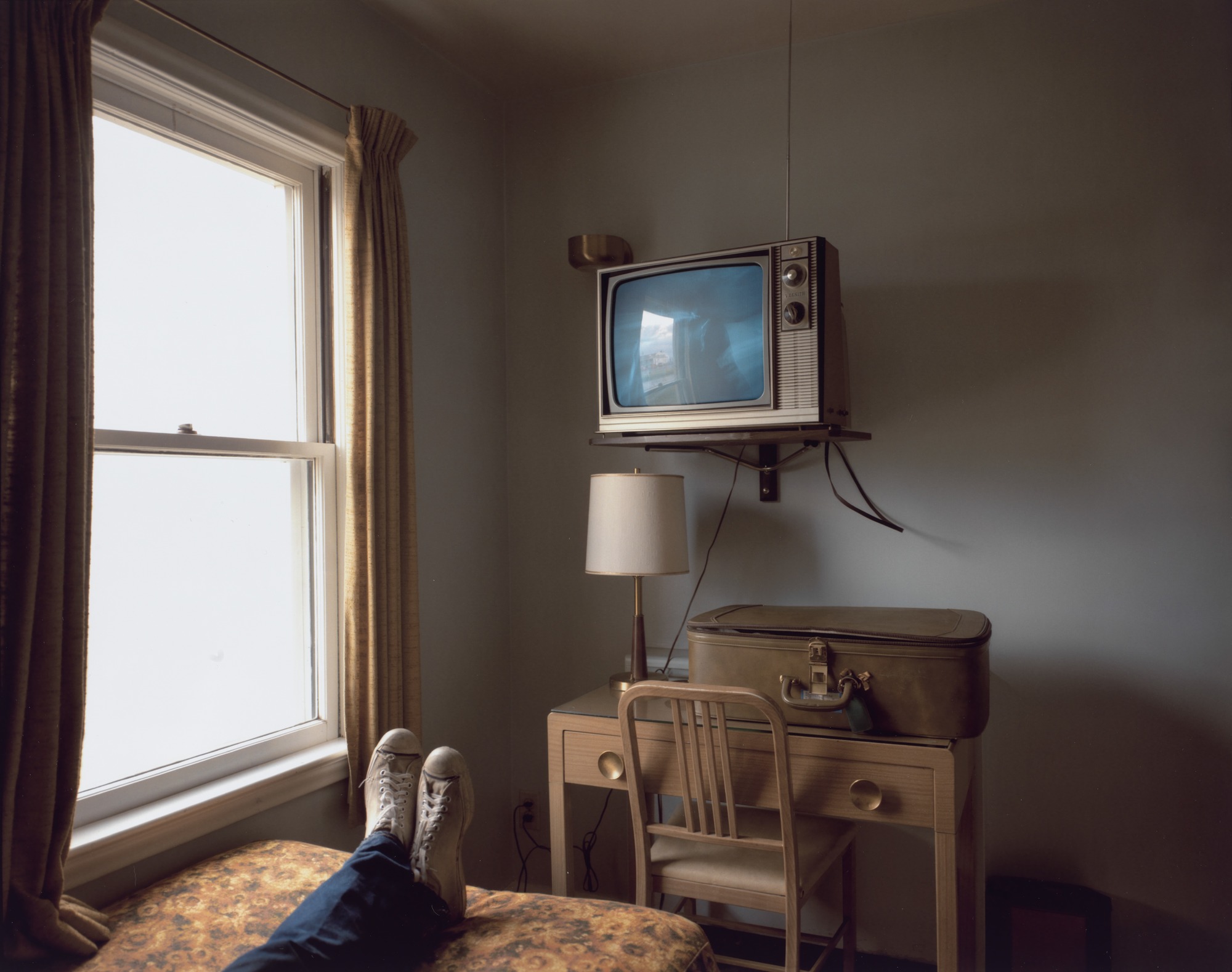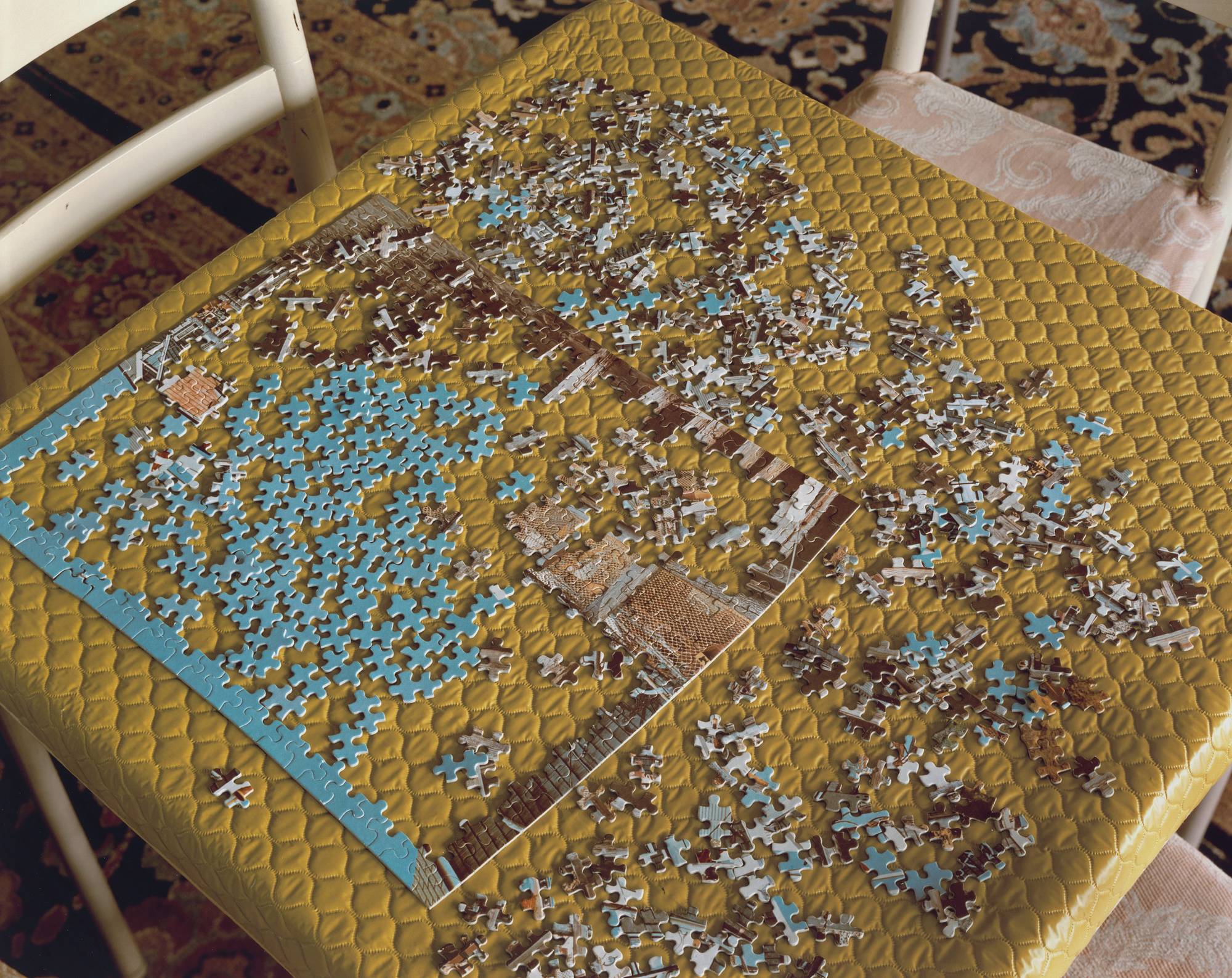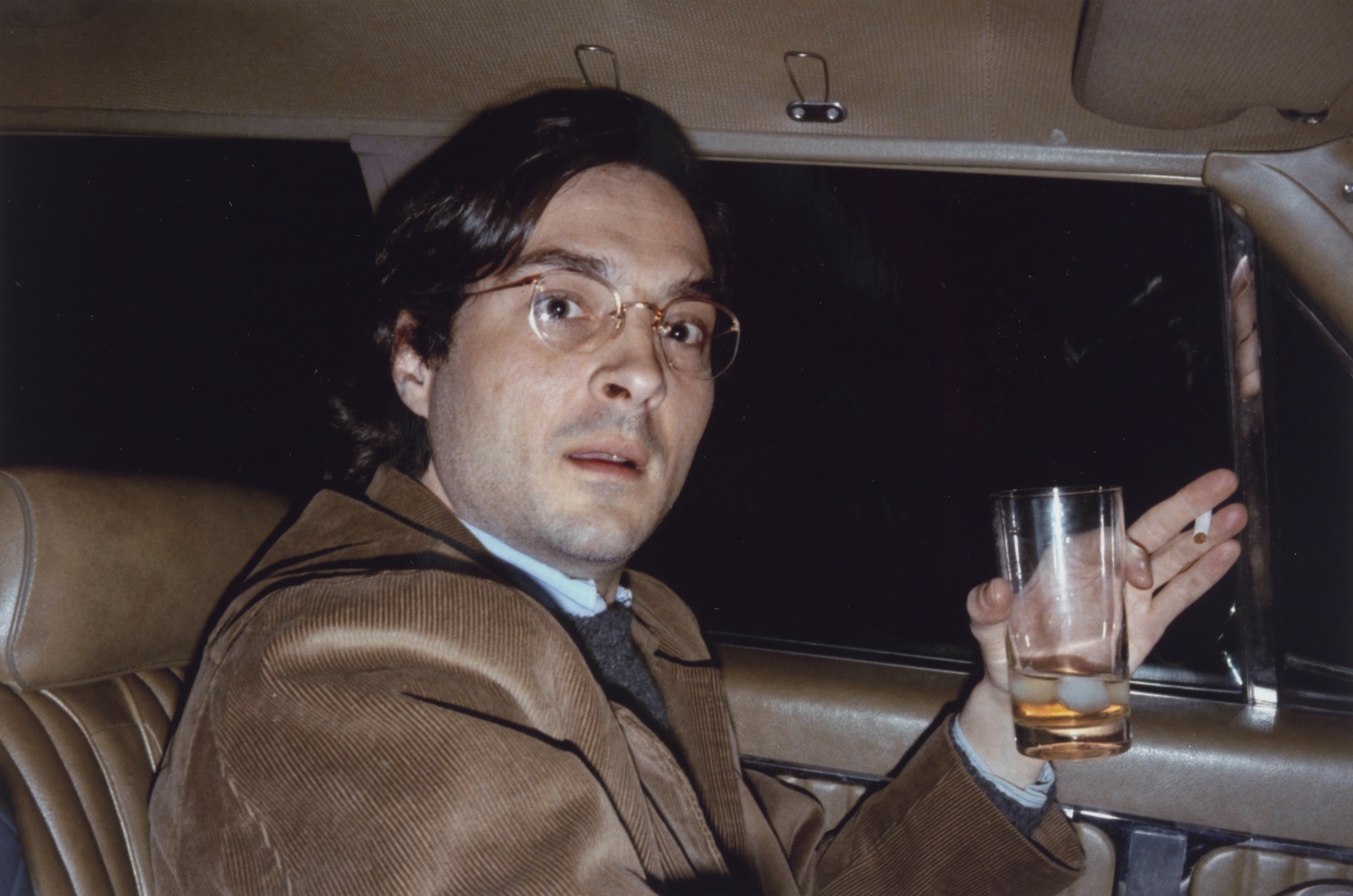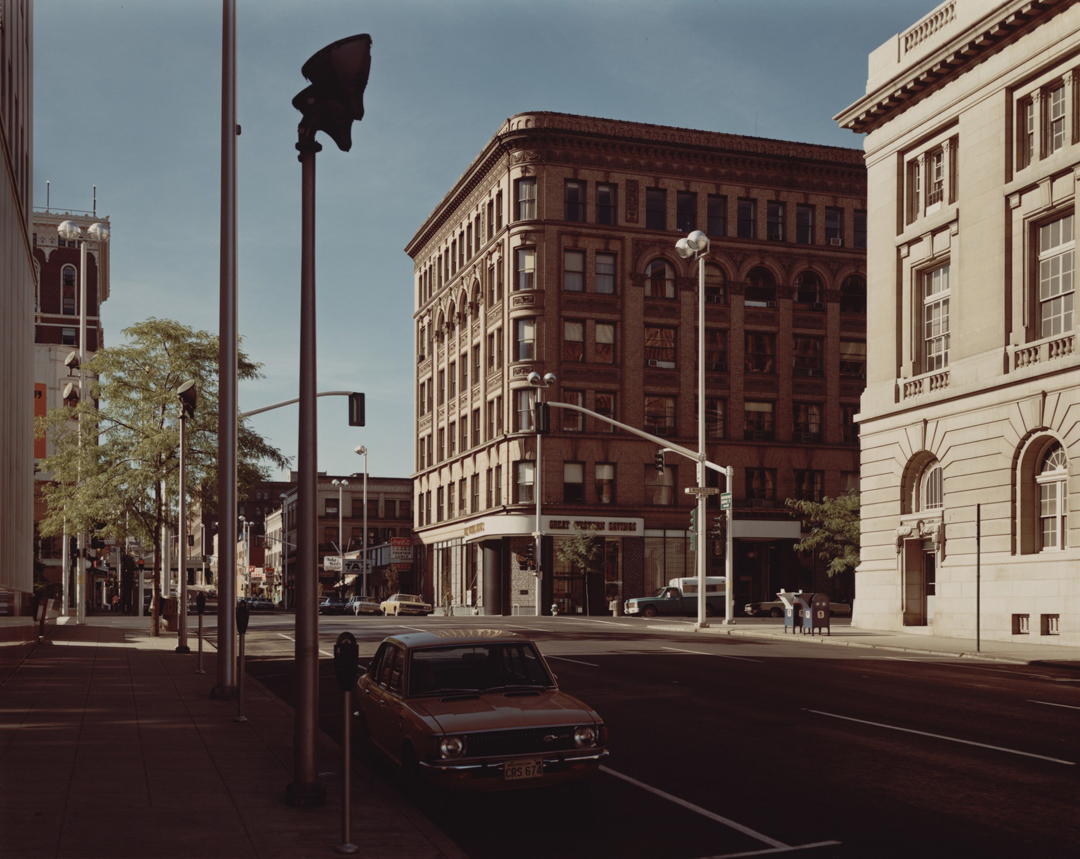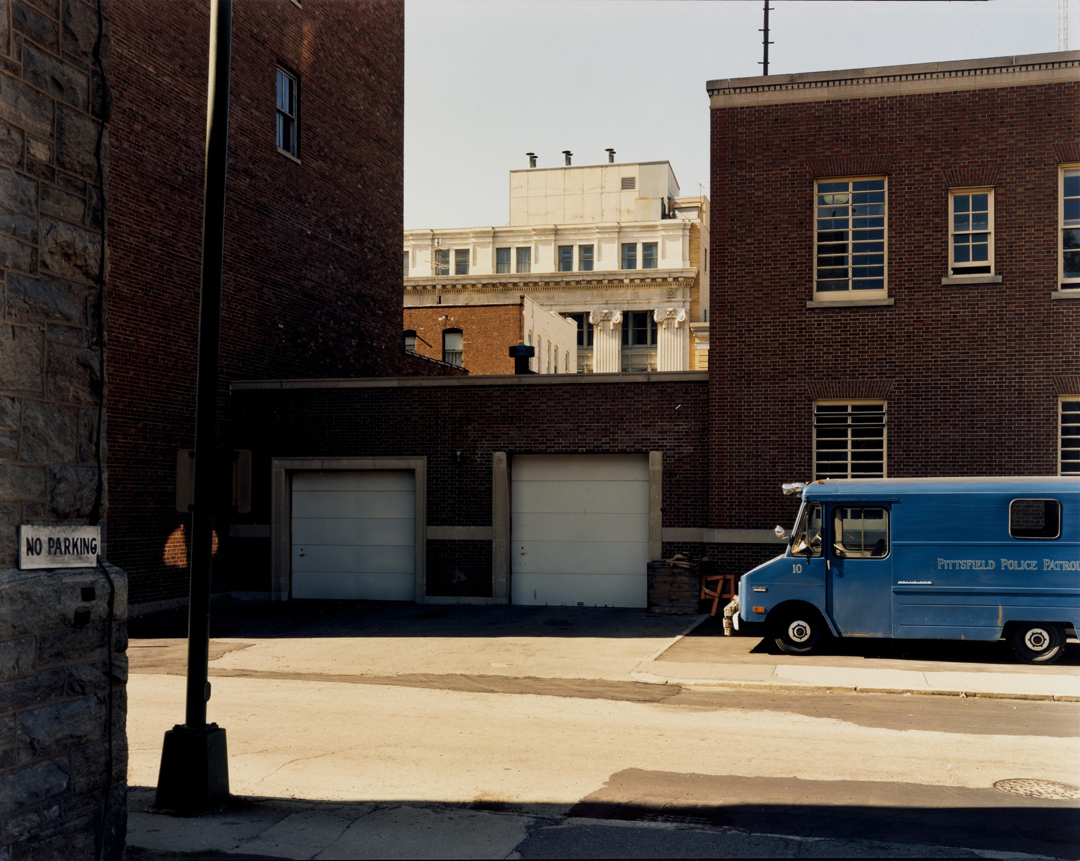 "I'm interested into formal concerns. About how to convert the experience of a complex 3Dimentional space into flat bounded medium. But at the same time I'm looking at the cultural exploration..."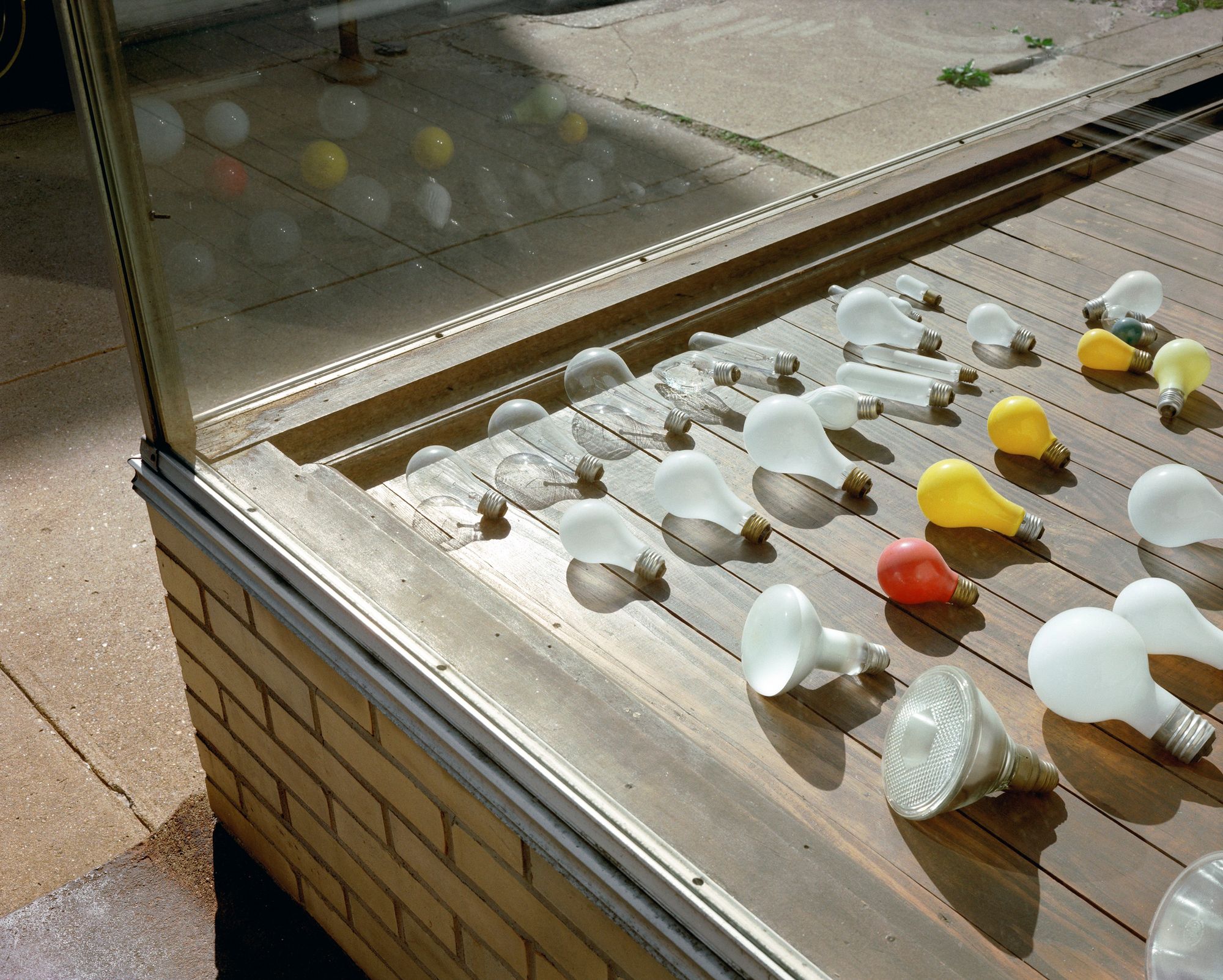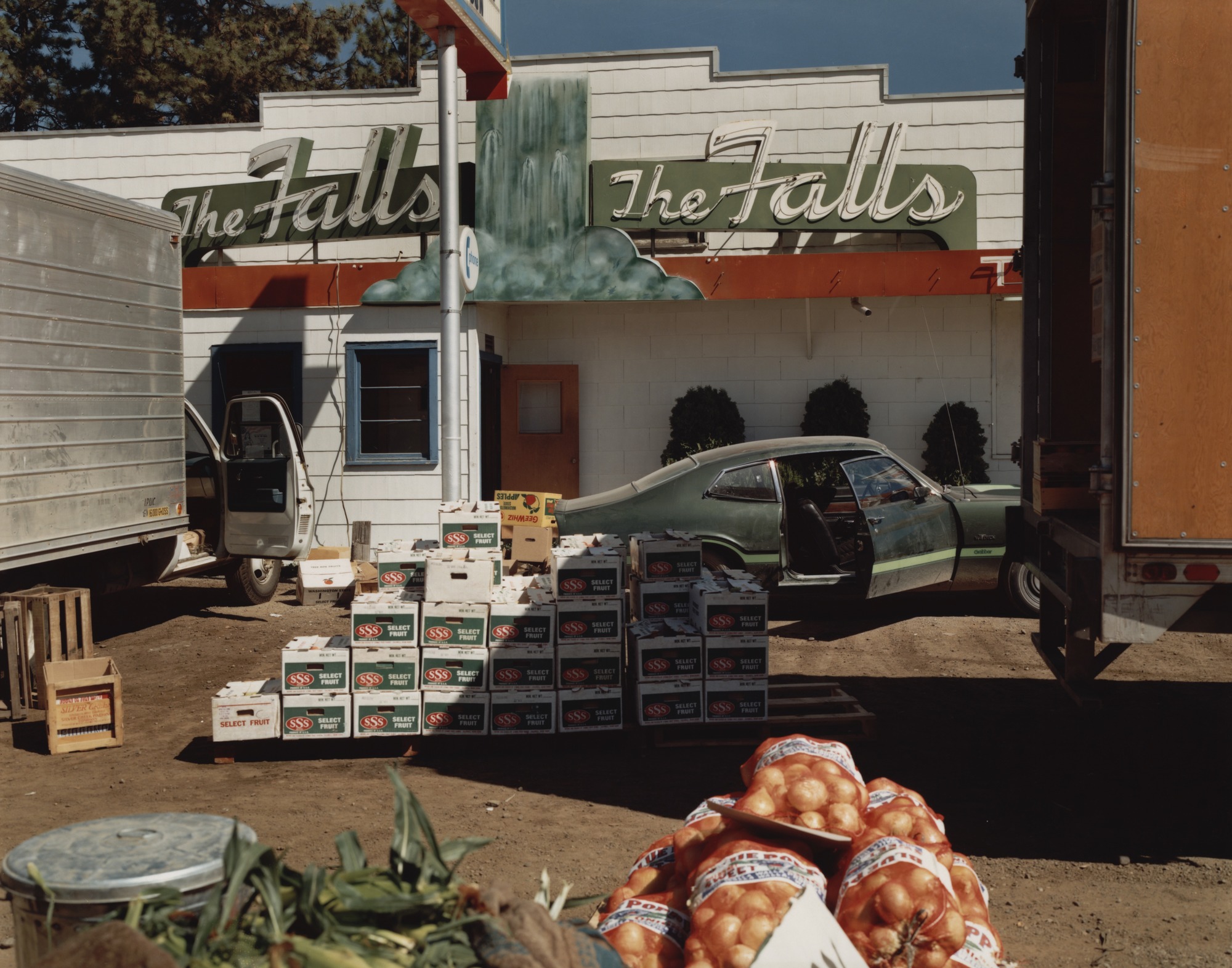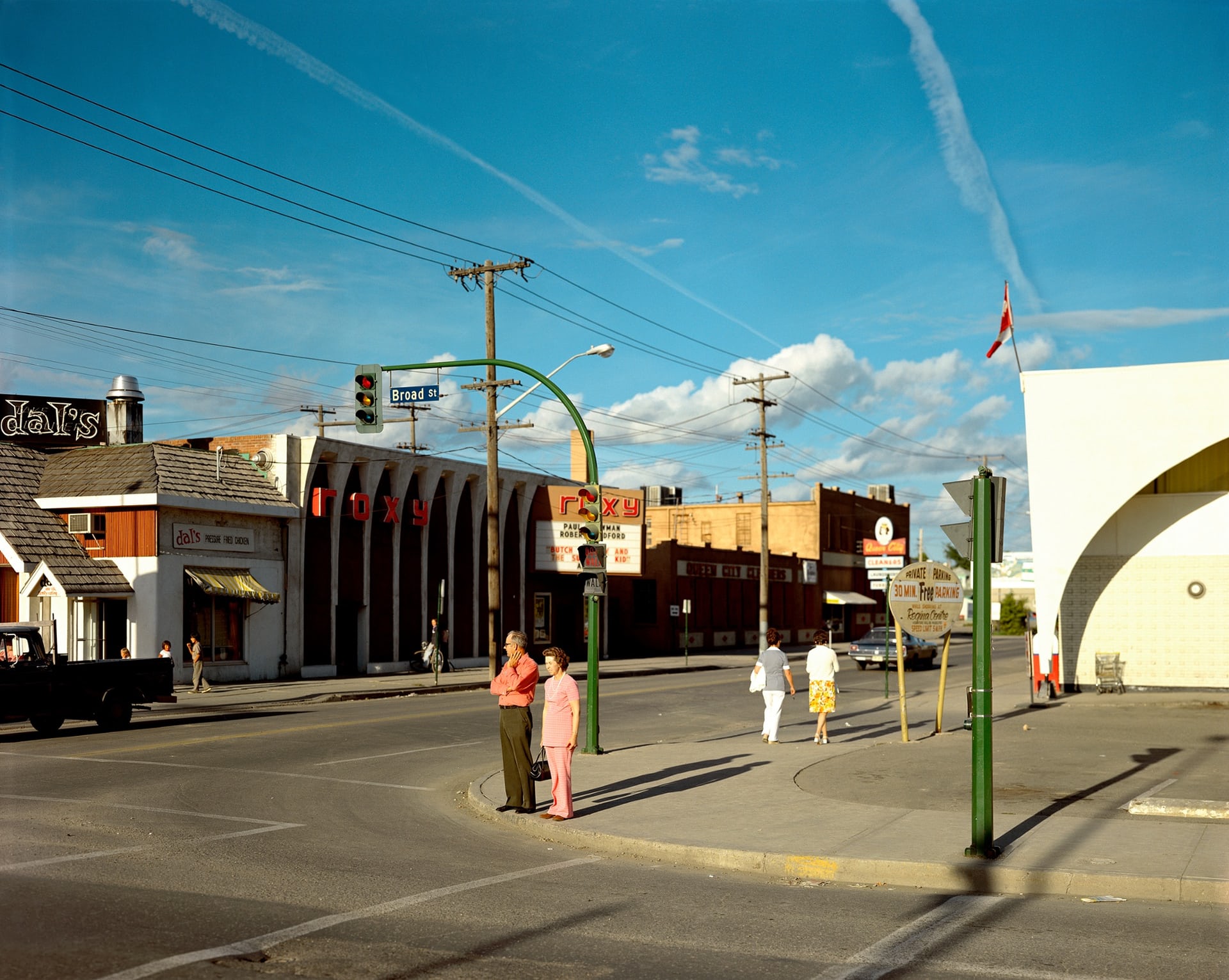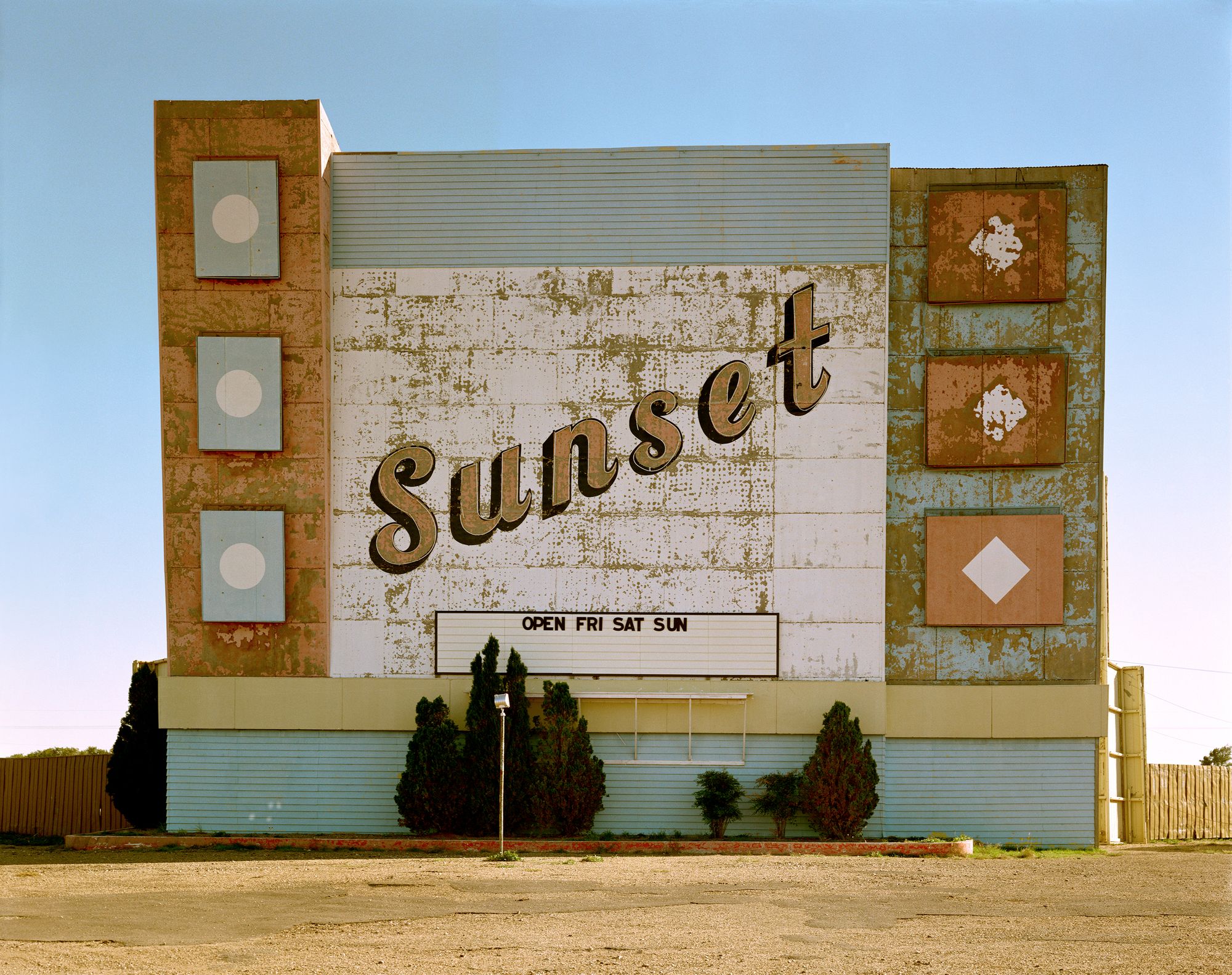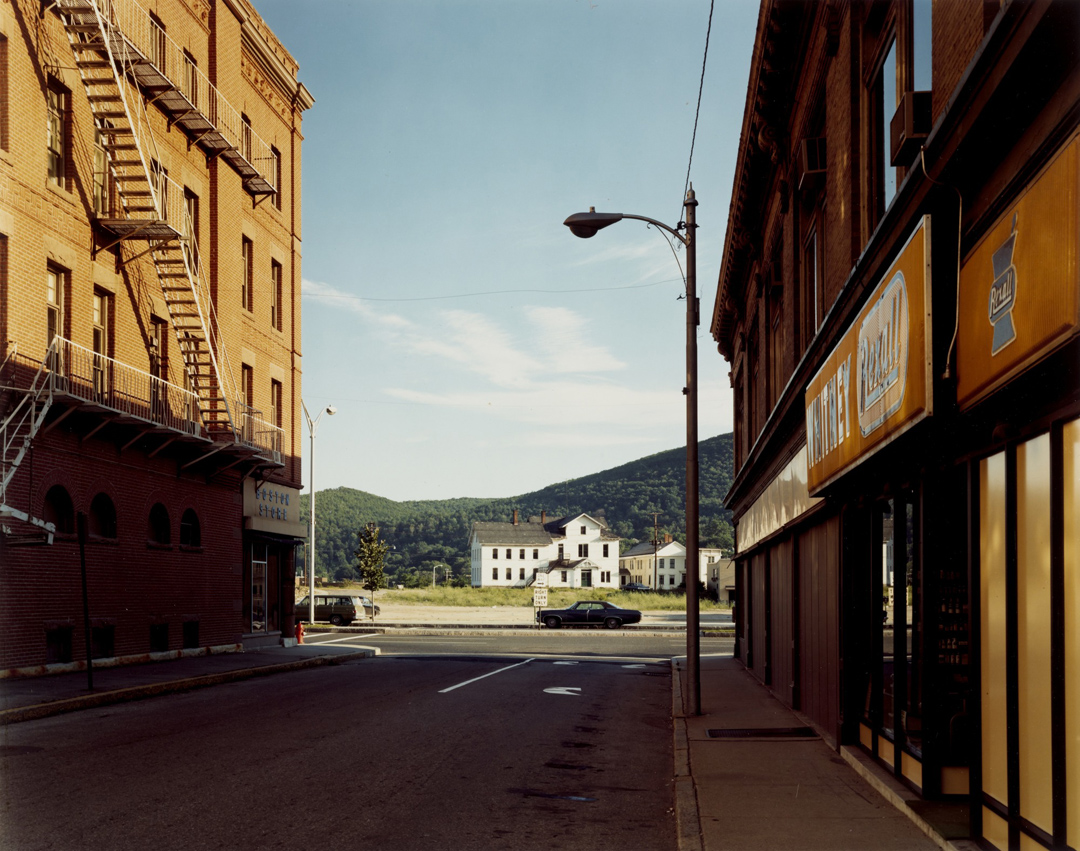 "One thing that I've noticed uising the view camera. Because the images are so higly detailed, there are little things in the picture that I can see that I don't have to make the subject of the picture."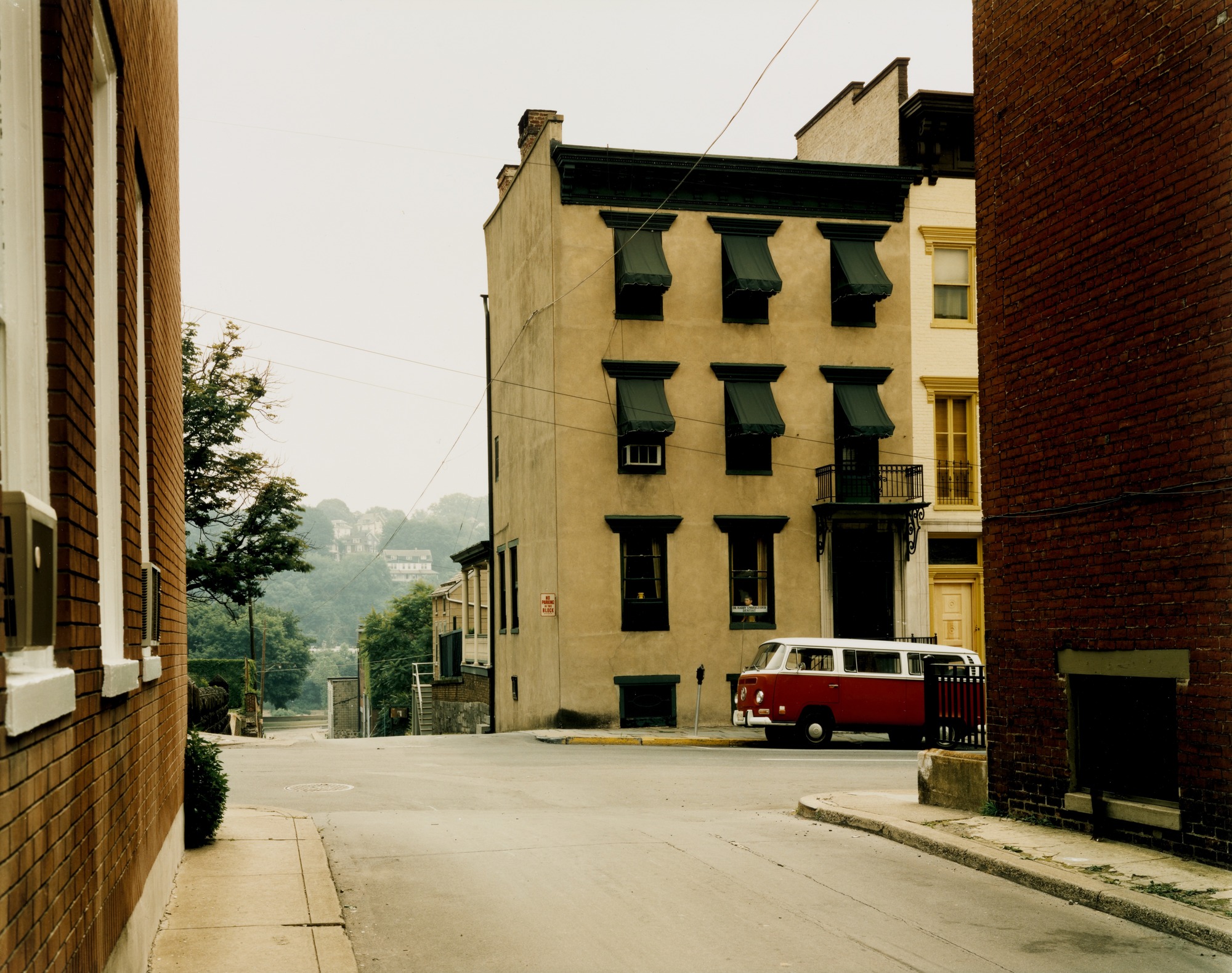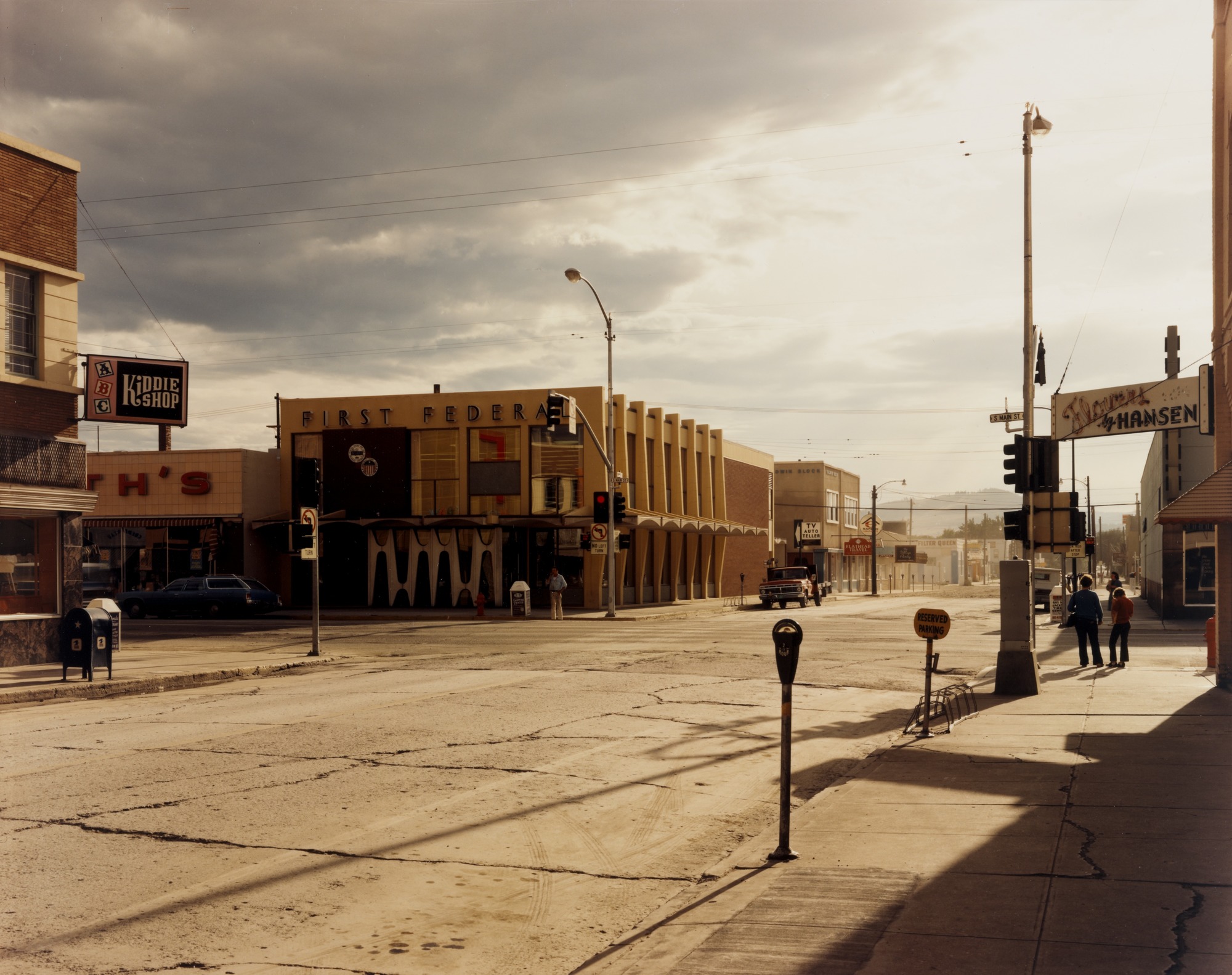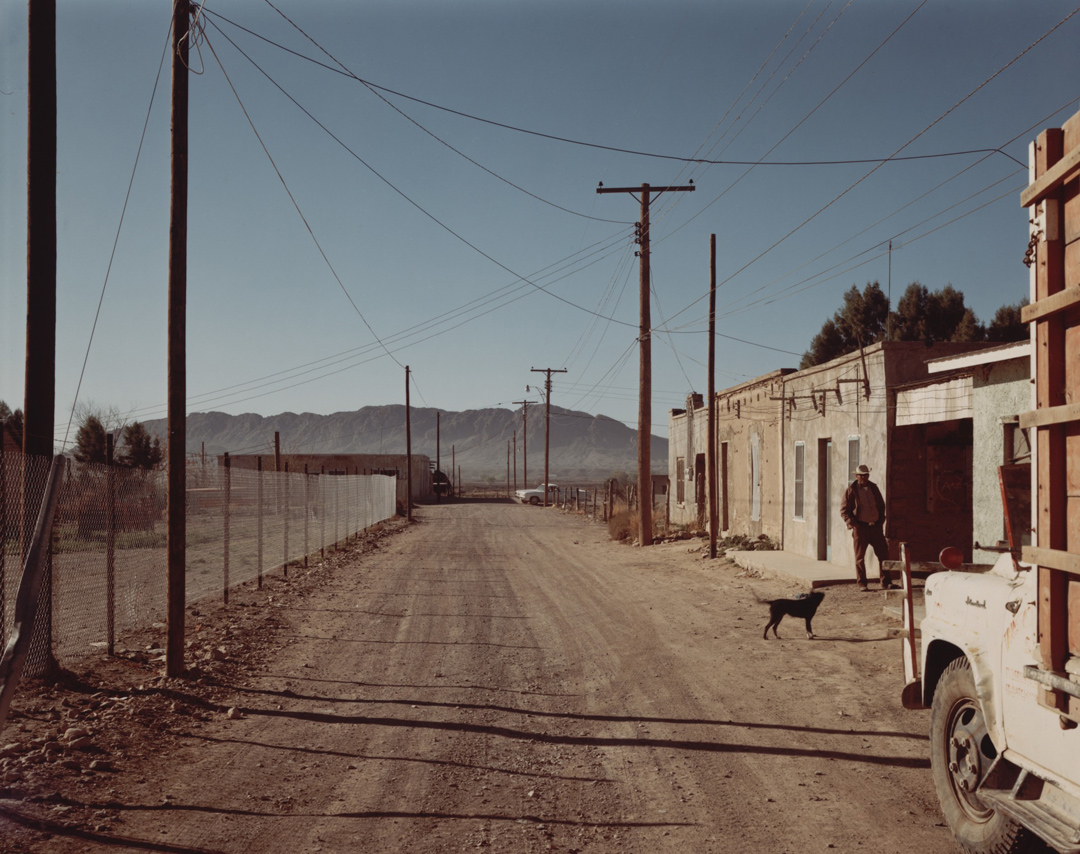 "I was attracted to very crisp bright light days, because that light I felt communicated the experience of Clarity."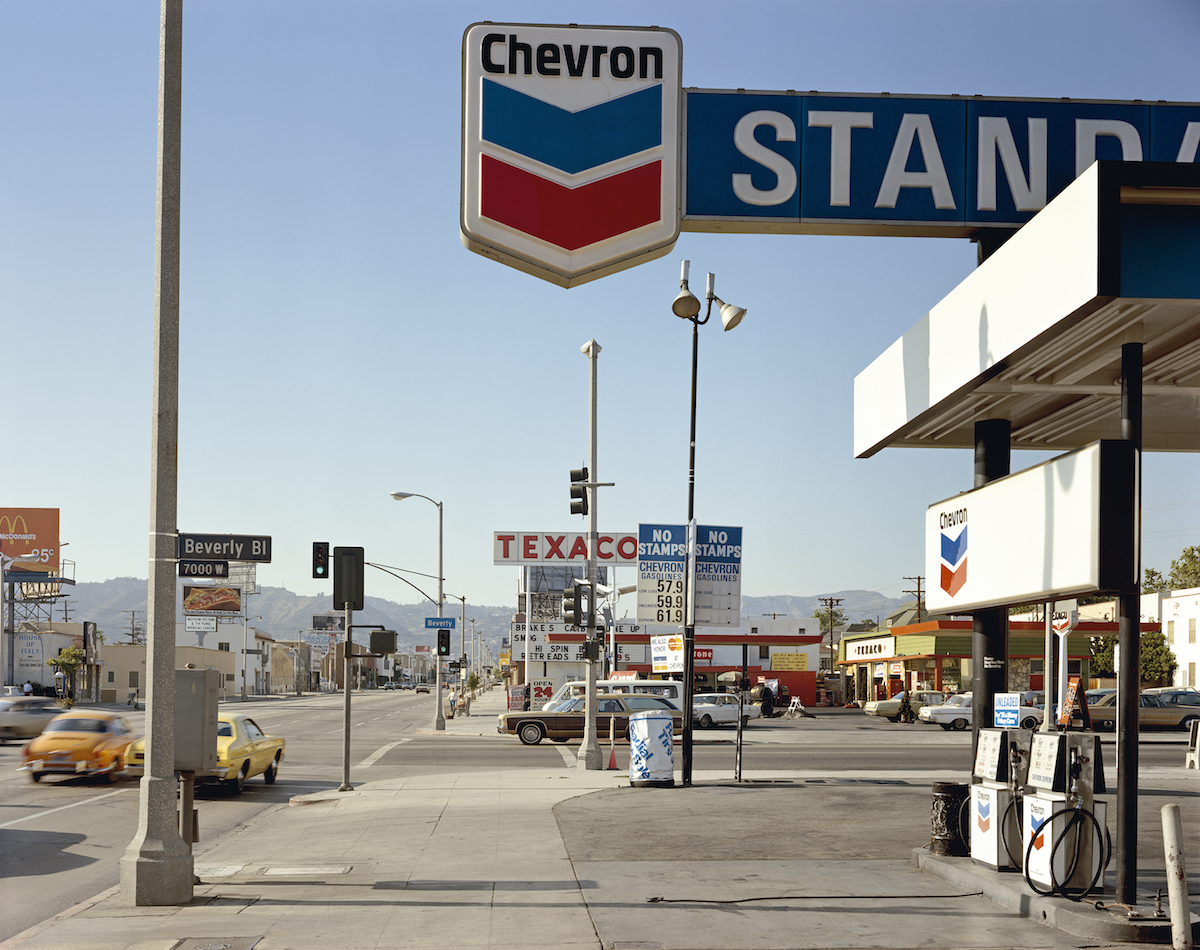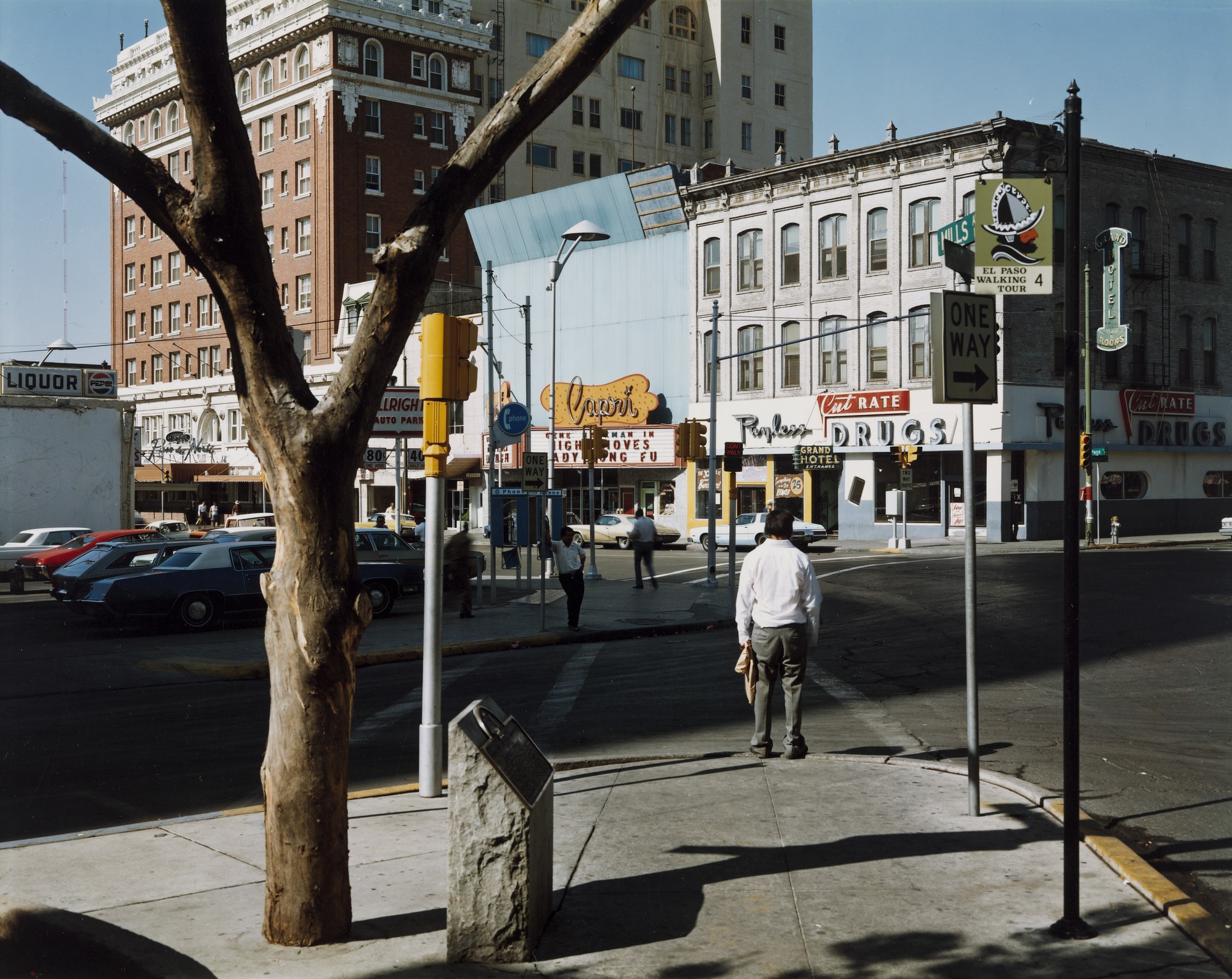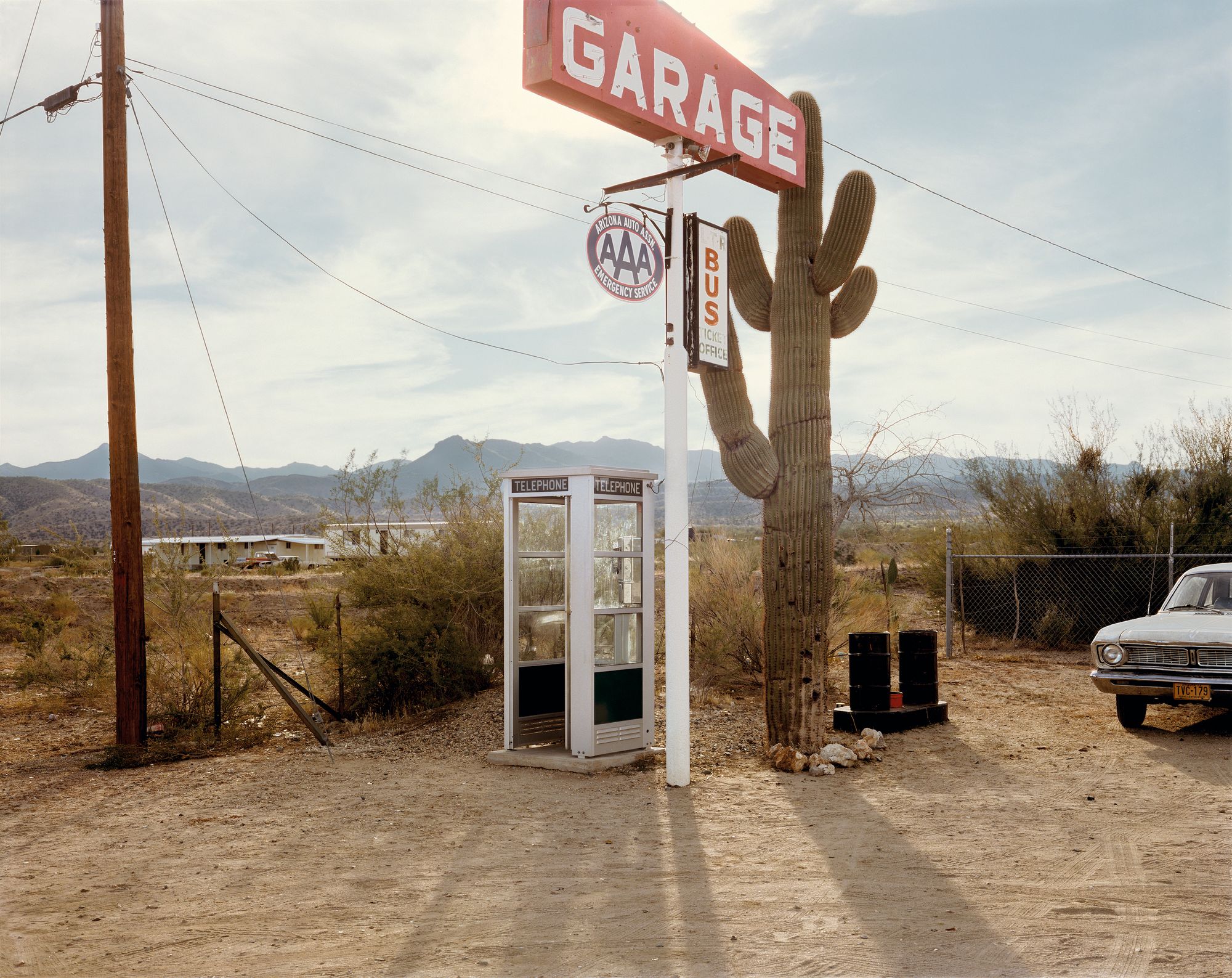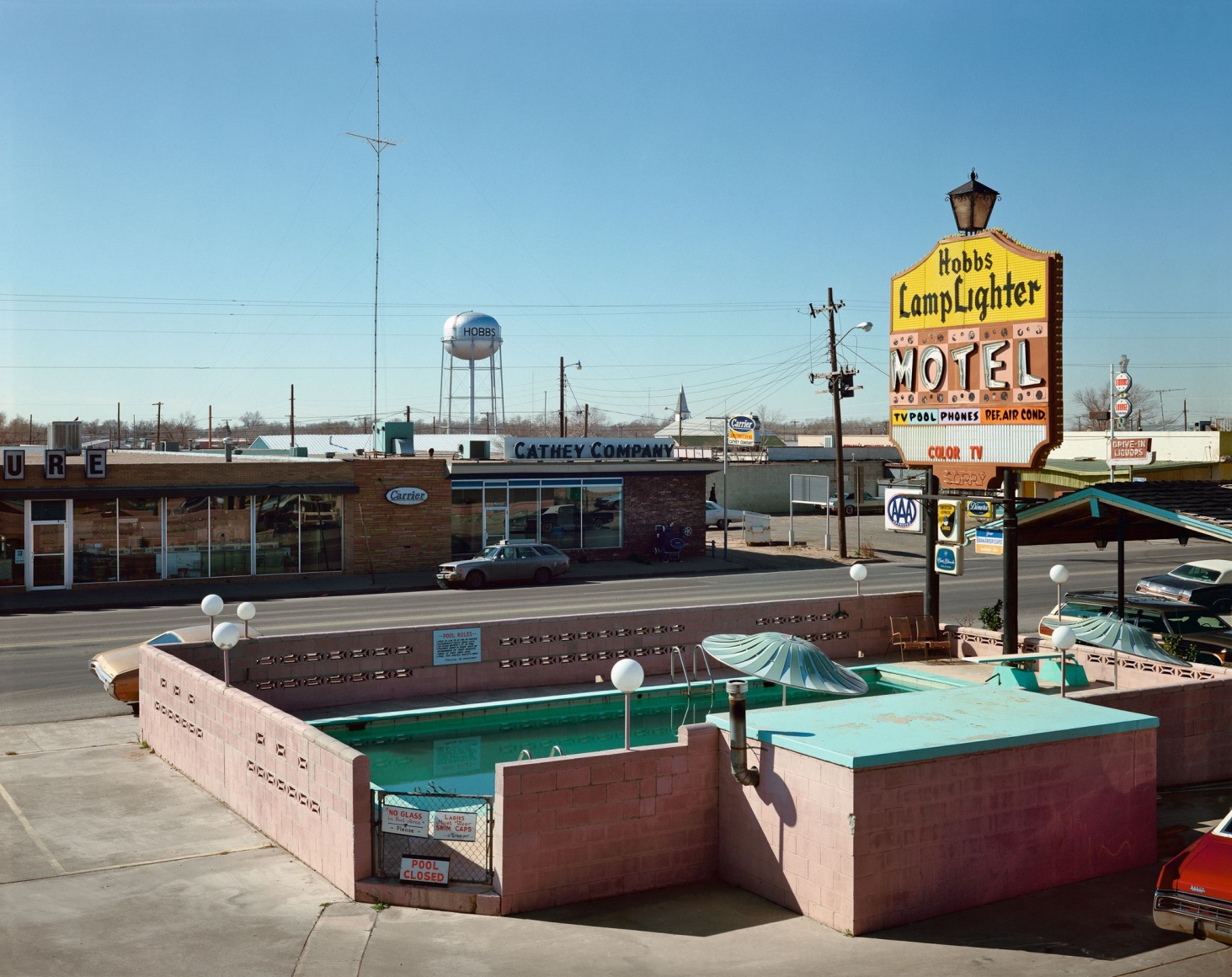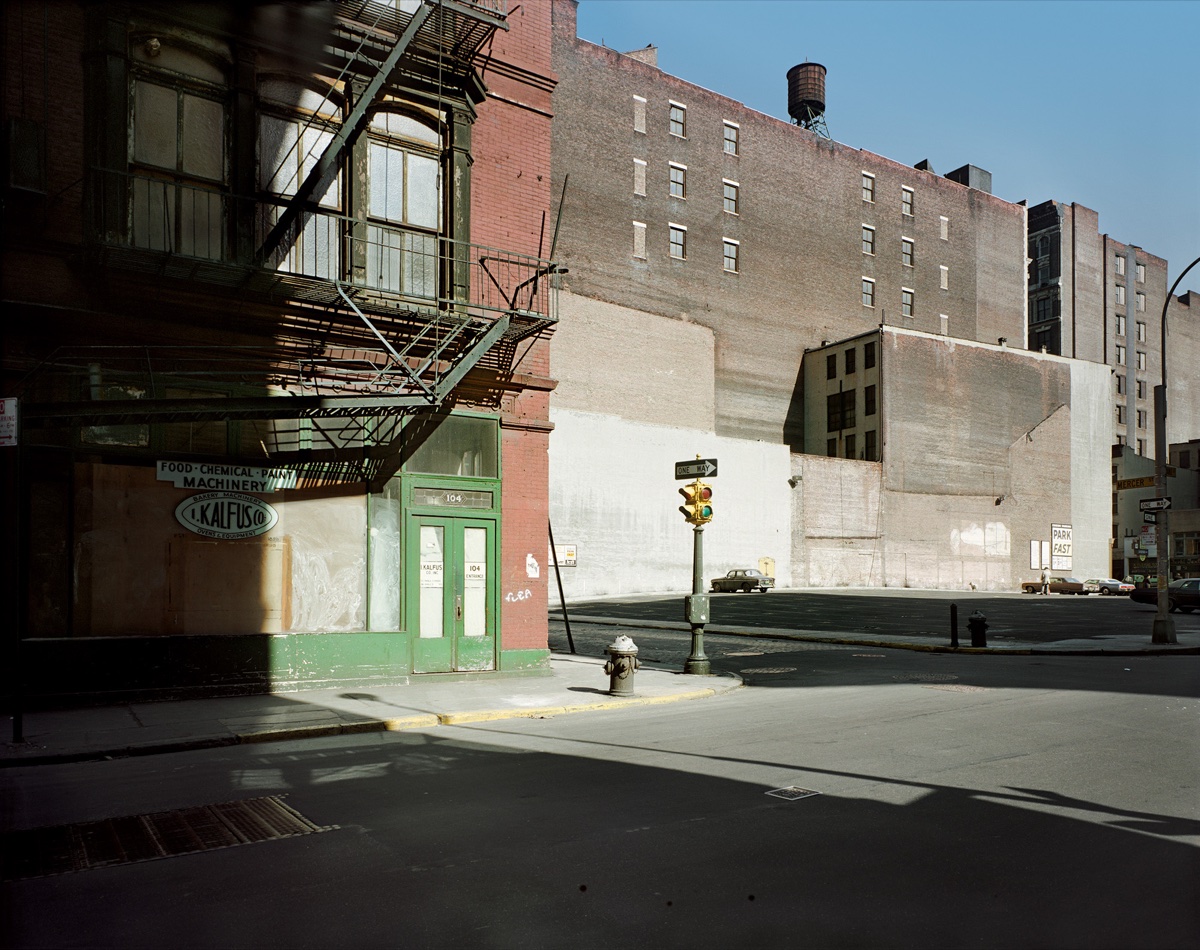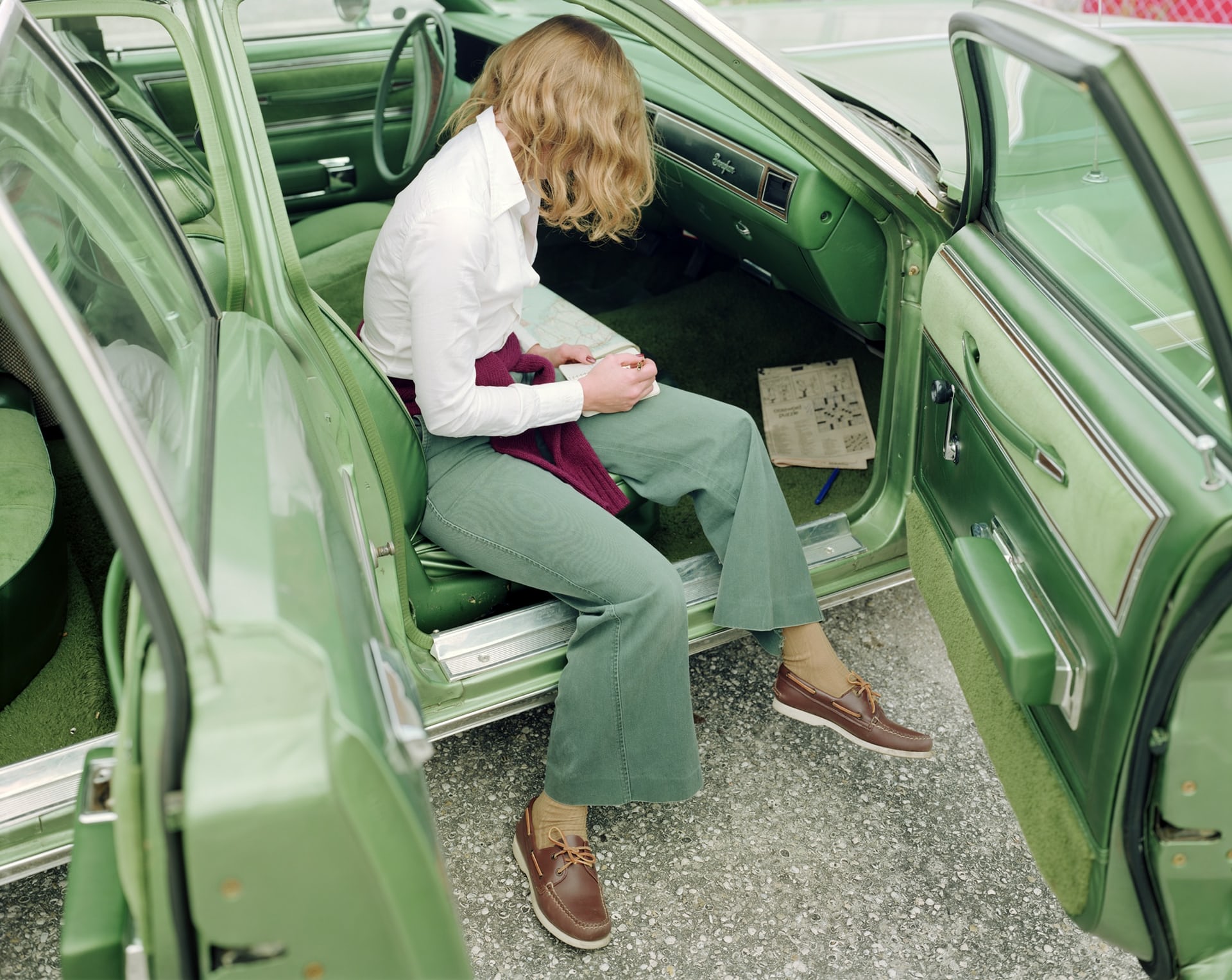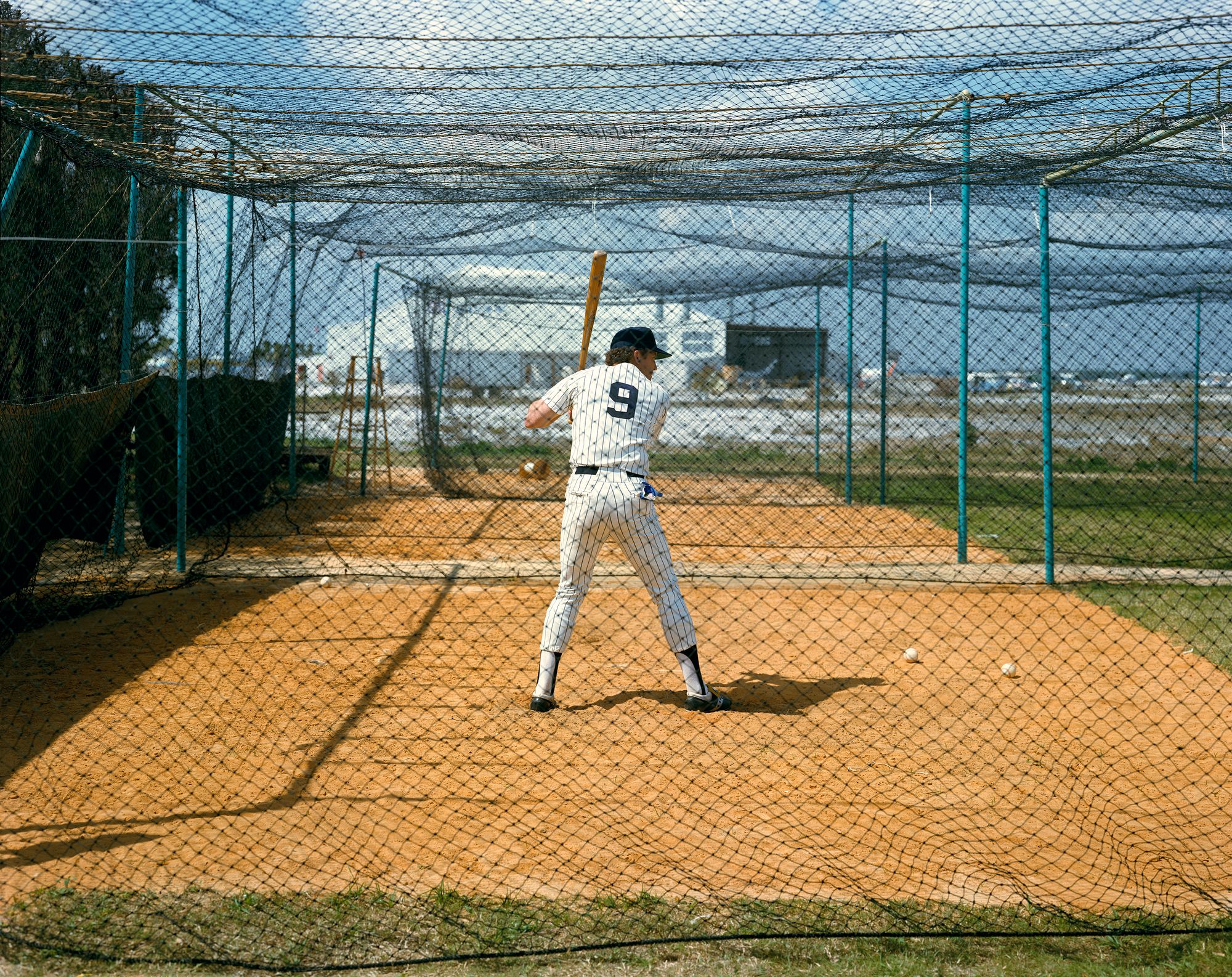 "Whenever I find that I begin to repeat myself I look ahead in a new Direction"
– Stephen Shore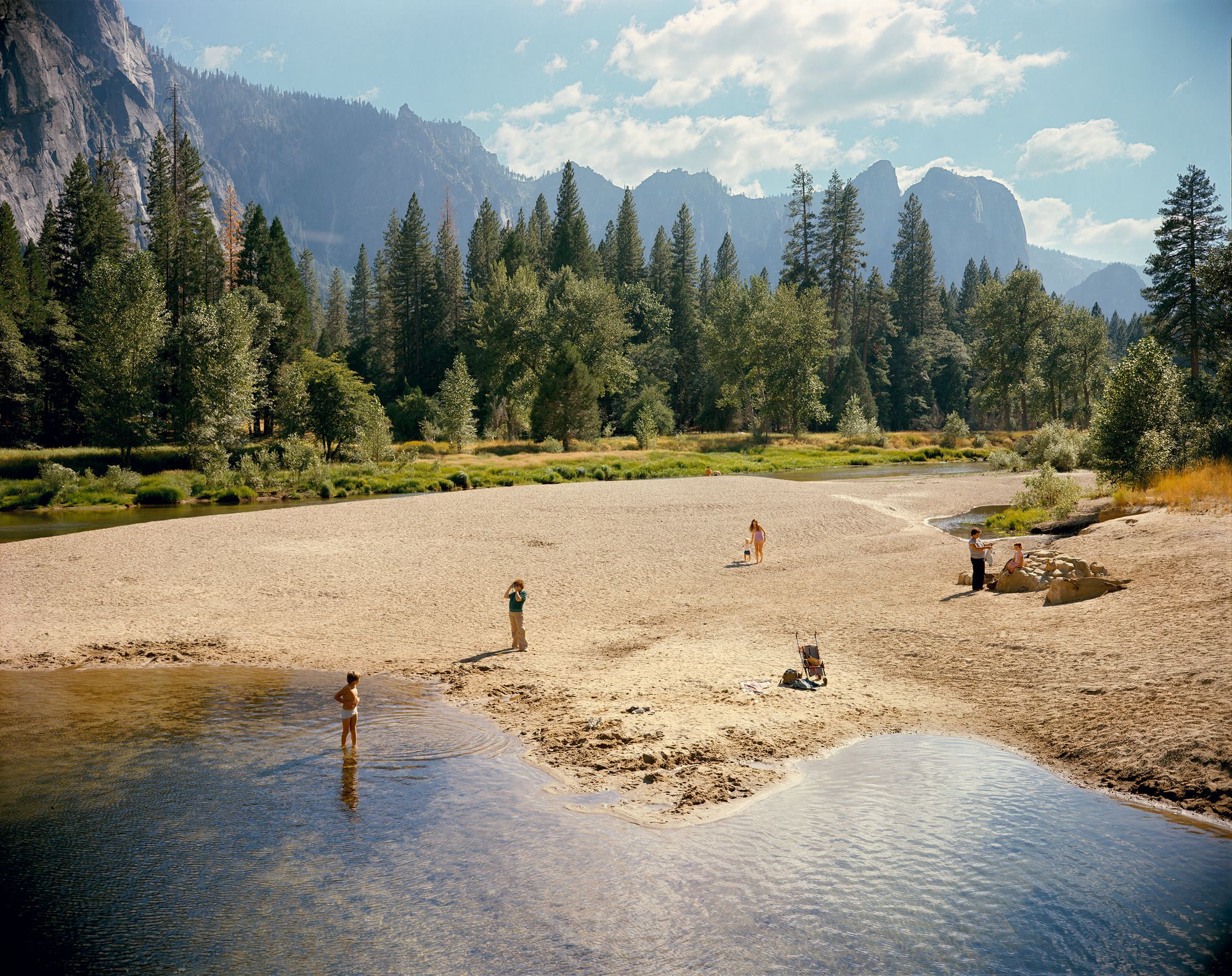 "Sometimes it is changing location, changing the subject metter. And sometimes it's change in form of the work and taking advantage of possibilities that might not have existed before."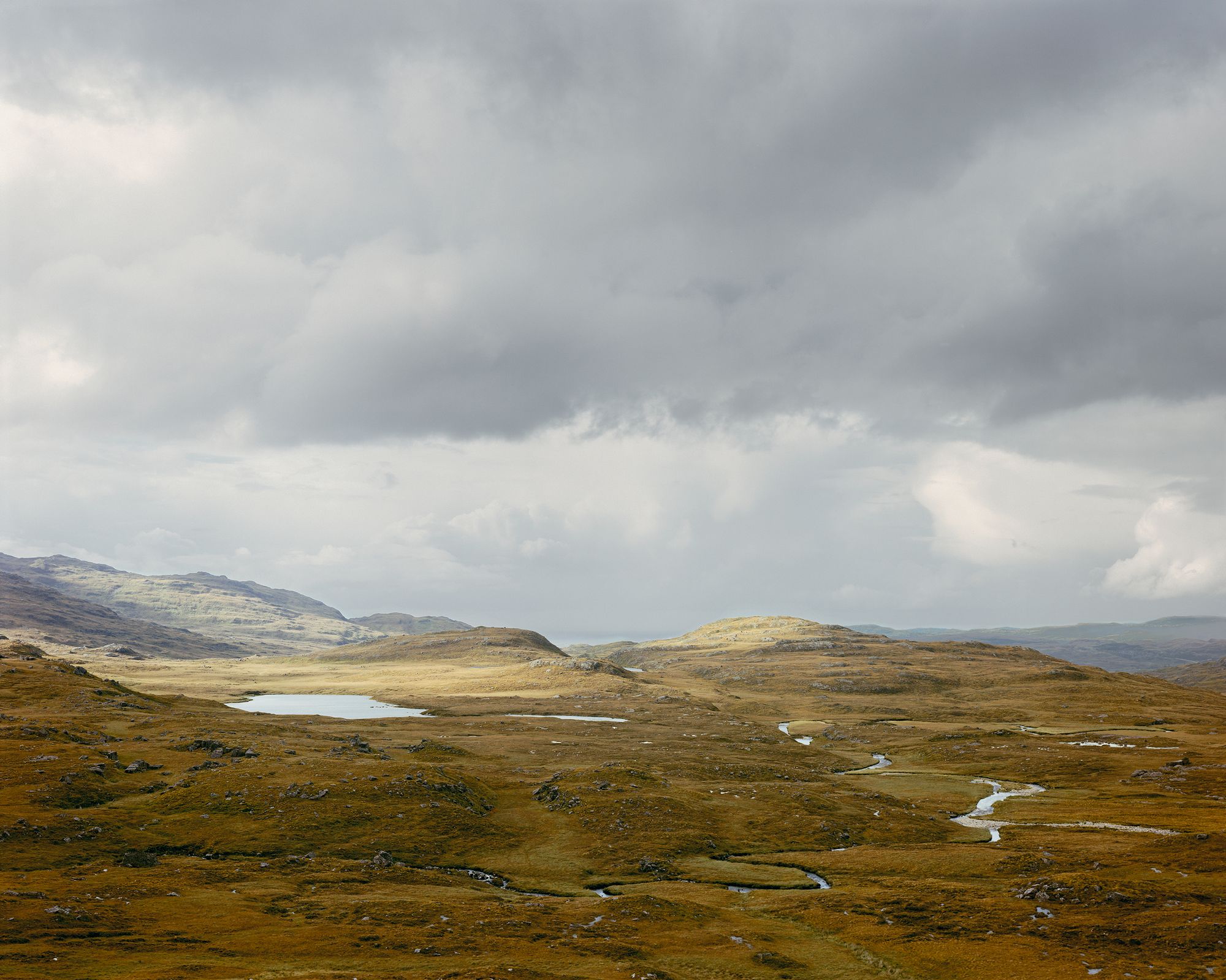 "In Israel and the West bank I wanted to both convey the presense of the conflict but also convey a sense of the land and a daily life."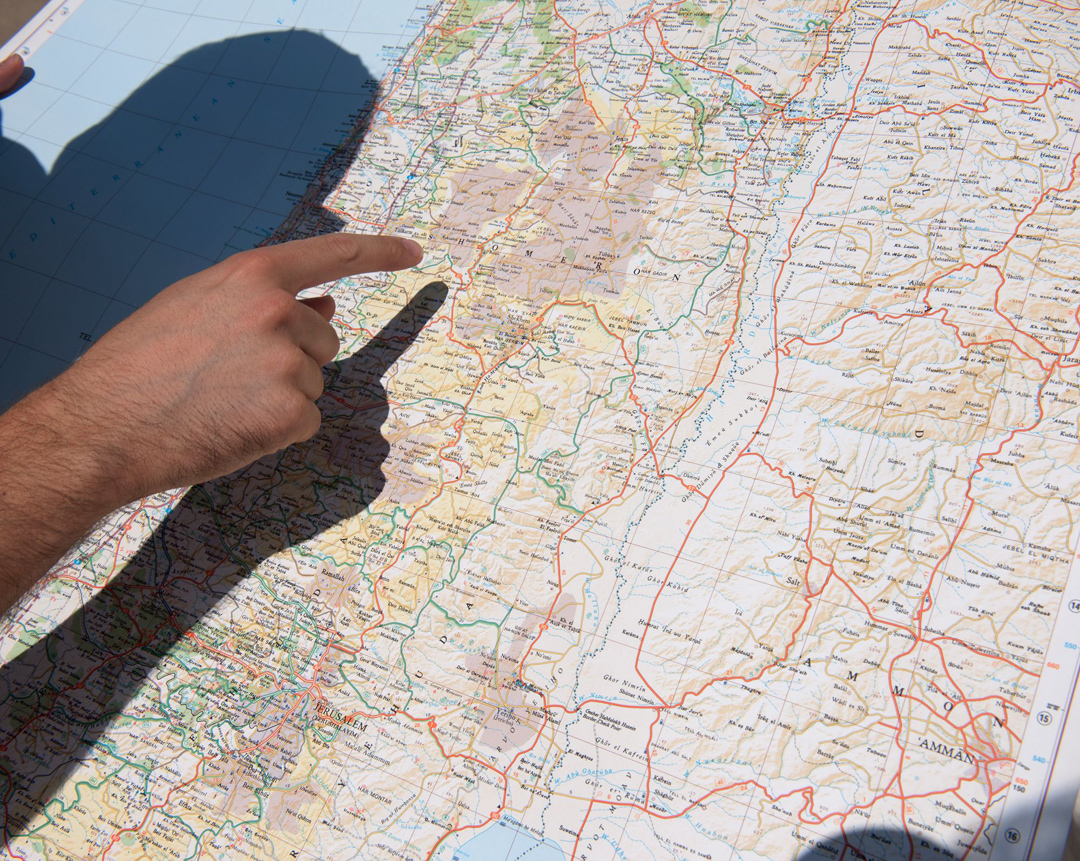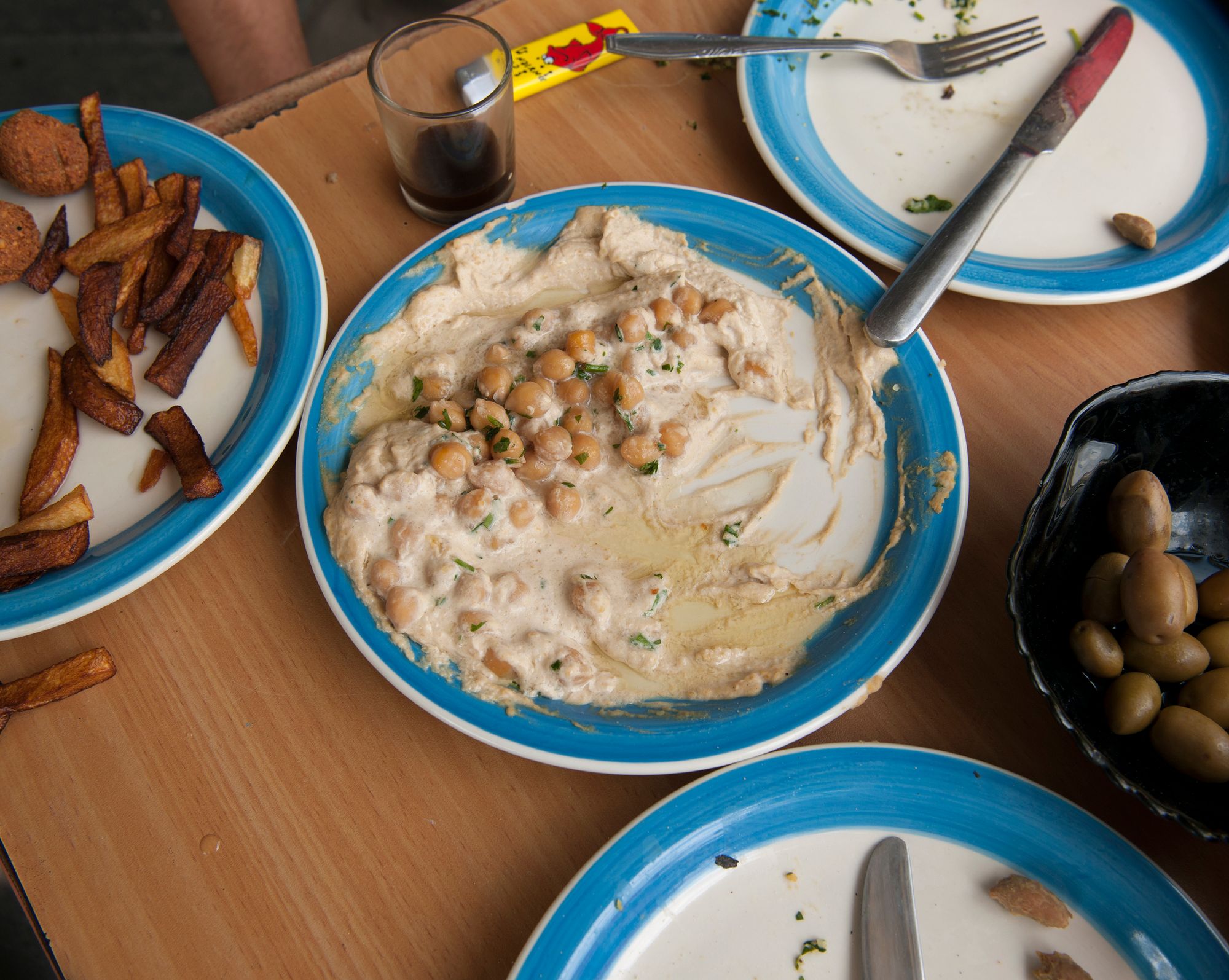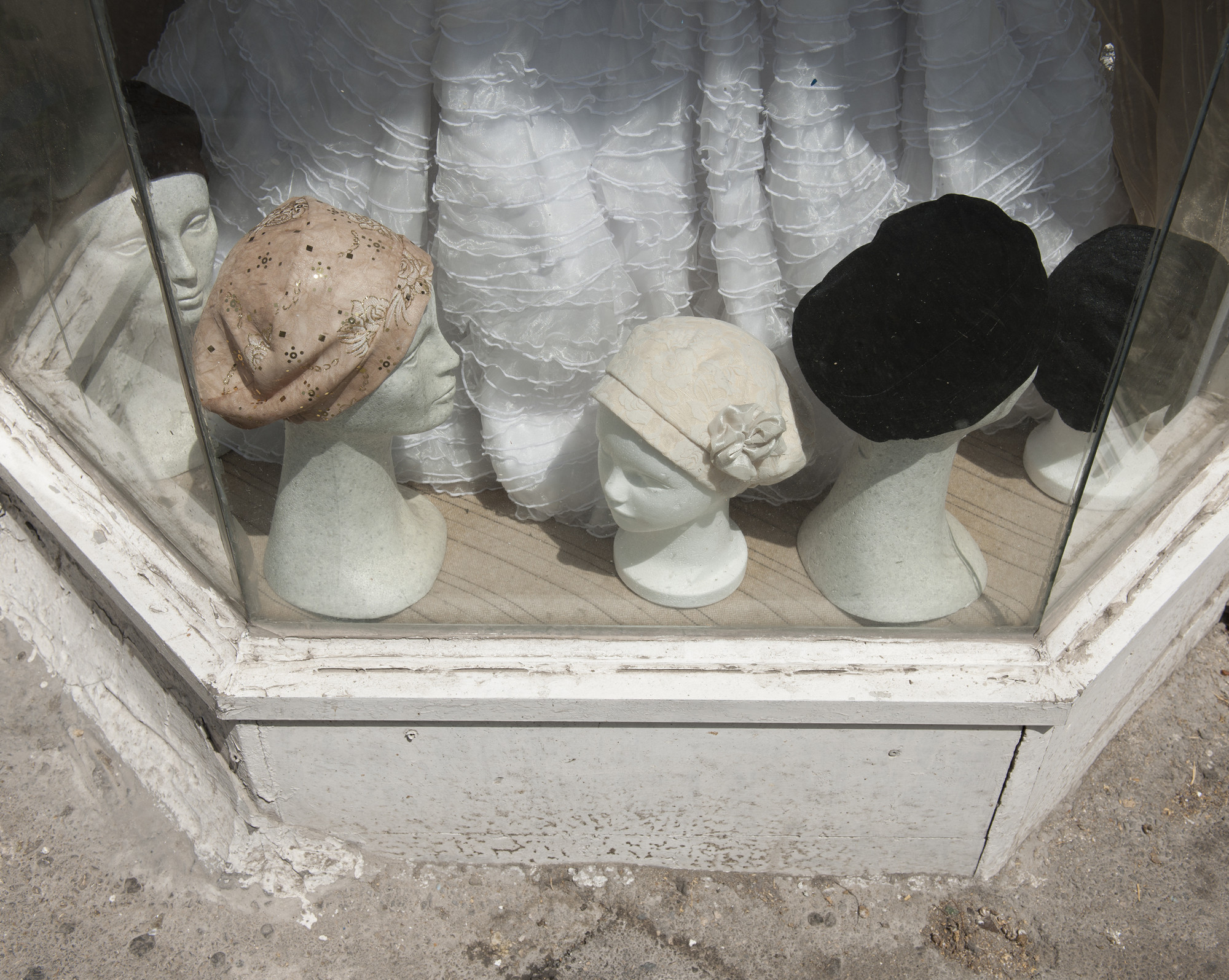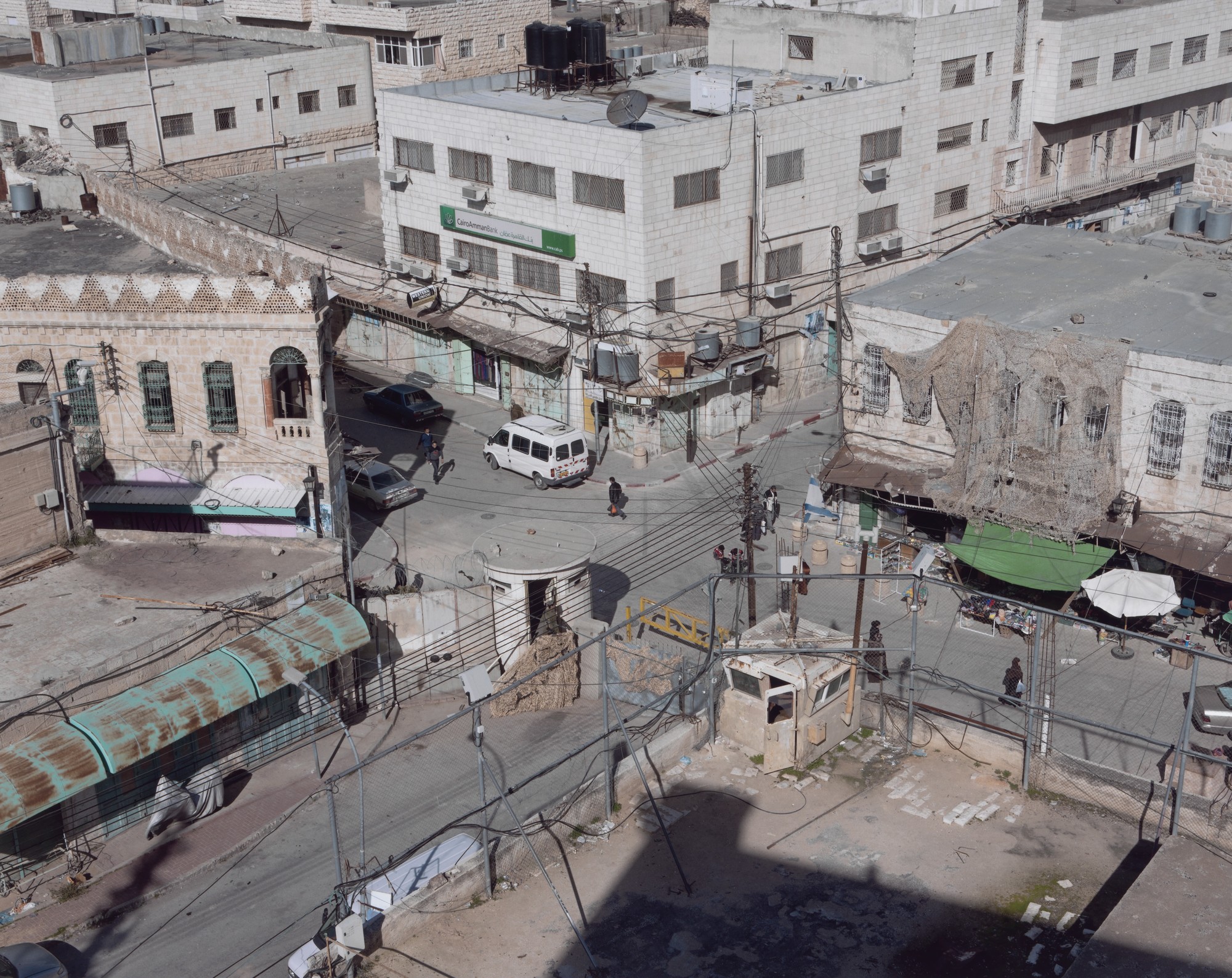 Shore documents the last living Holocaust survivors scattered across Ukrainian towns..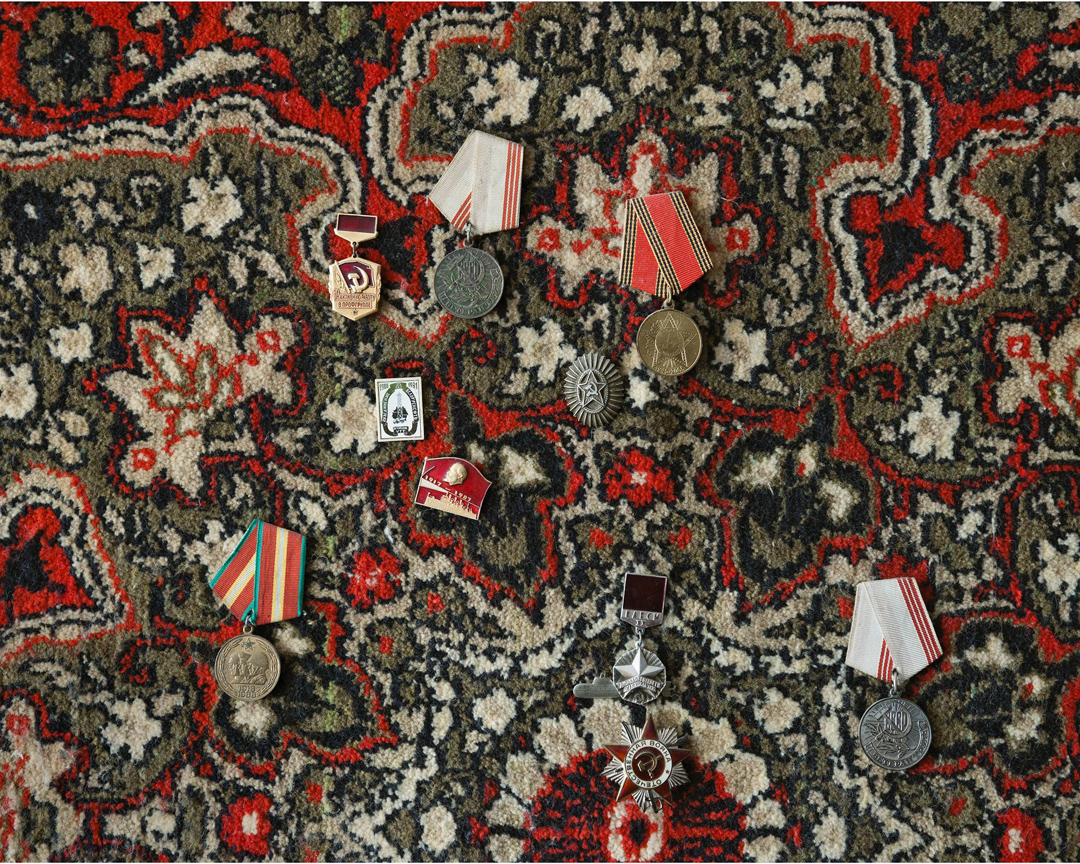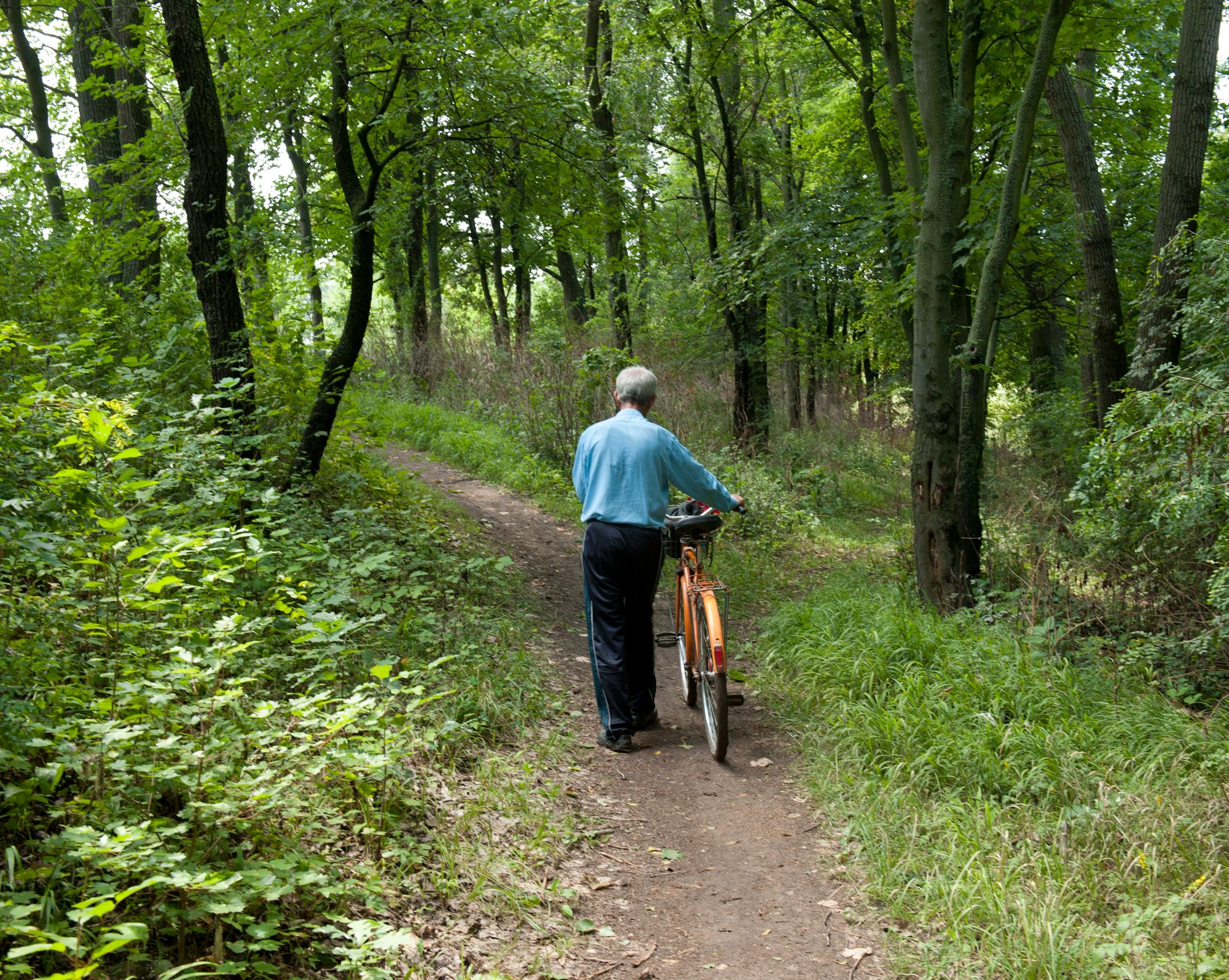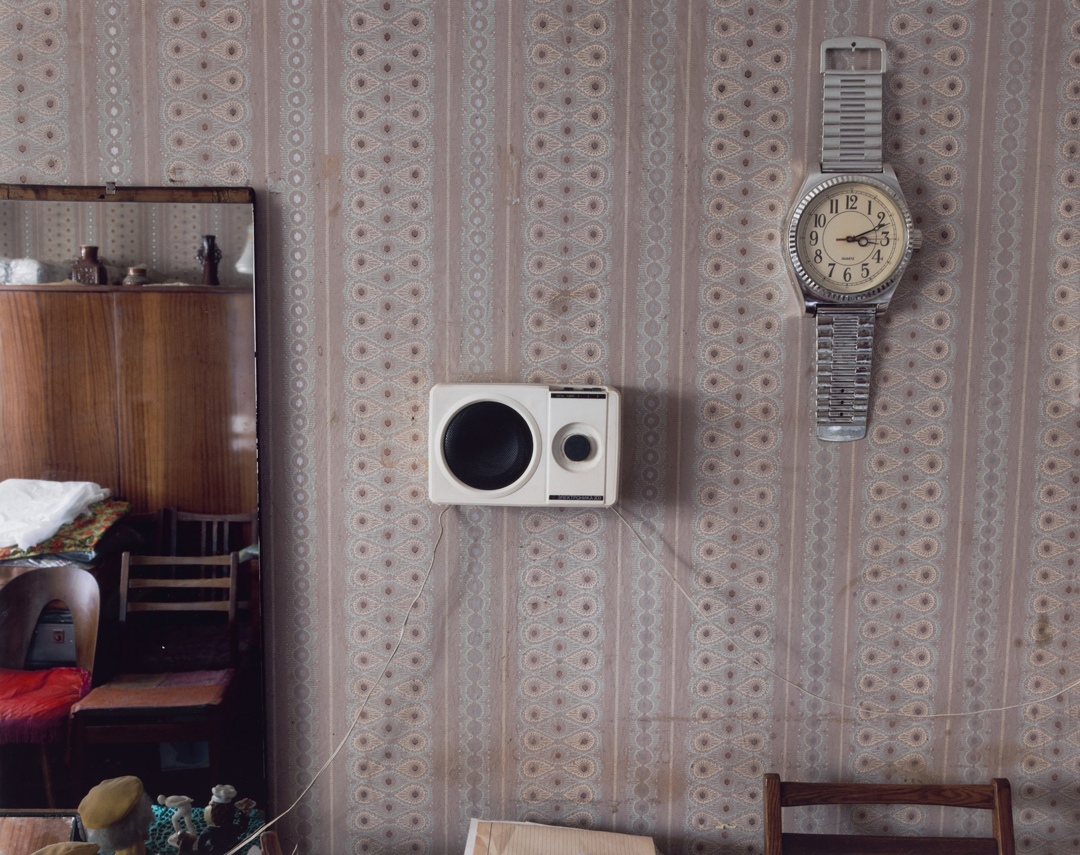 "Why can't a photograph be all four things at once? -be an art object; be a document, what ever that means exactly, but deal with content; be a formalist exploration; and operate on some, metaphor is not the right word but, resonant level..."
— Stephen Shore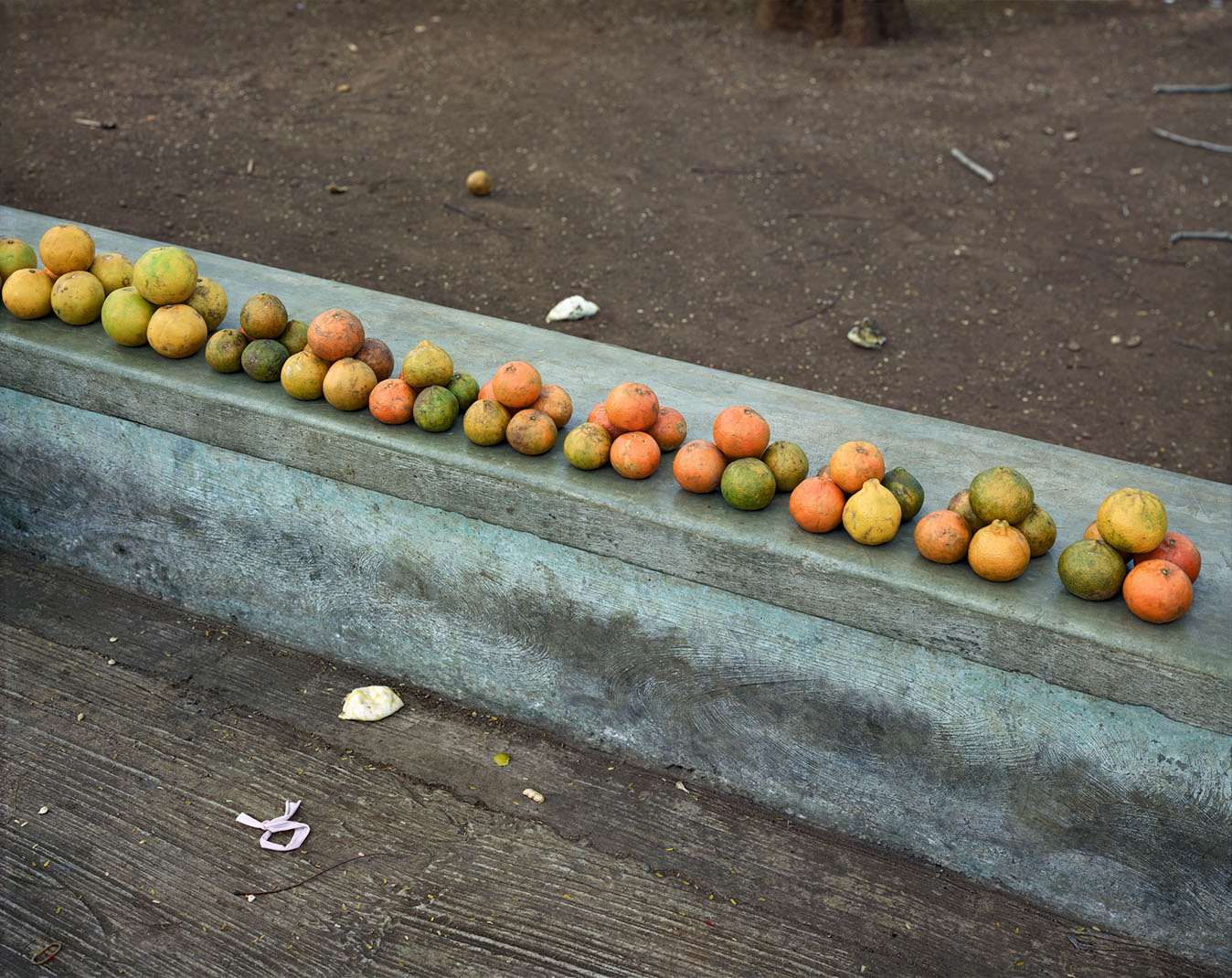 ---
"To see something spectacular and recognise it as a photographic possibility is not making a very big leap. But to see something ordinary, something you'd see every day, and recognize it as a photographic possibility – that is what I am interested in."
– Stephen Shore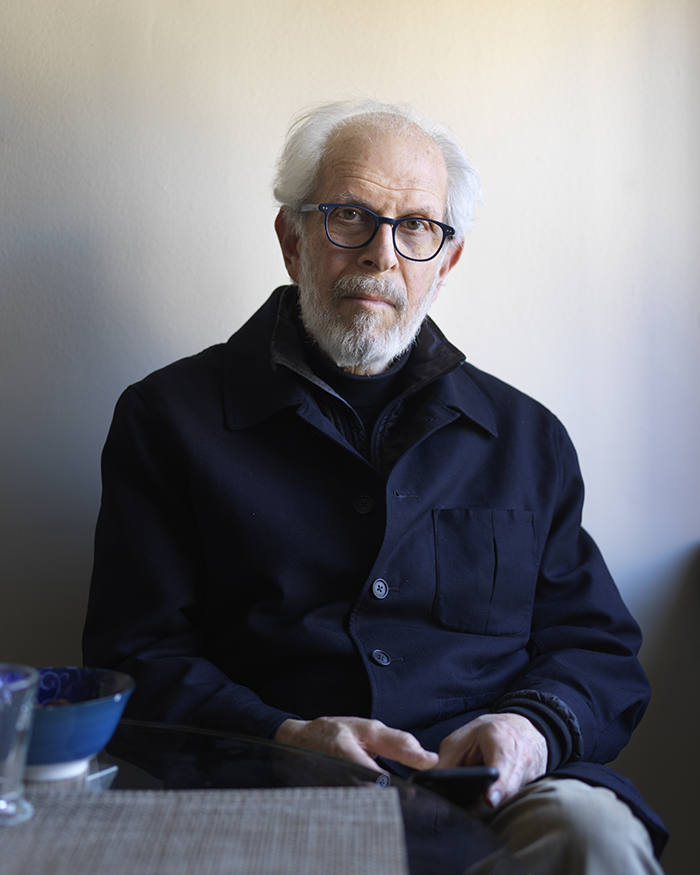 ---
P.S. I produce content for free and without any advertisement. If you share same love to photography, buy me a free roll of film to photograph on
---
---
Books
"Uncommon Places came about because I had a show in '76 at MoMA and he [Ansel Adams] saw it and came back with his editor at New York Graphic Society, named Tim Hill, and suggested they do a book. That's how Uncommon Places happened."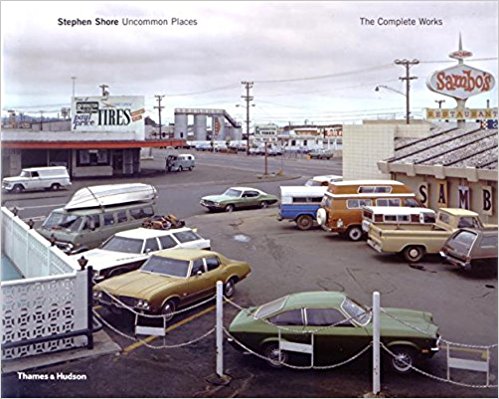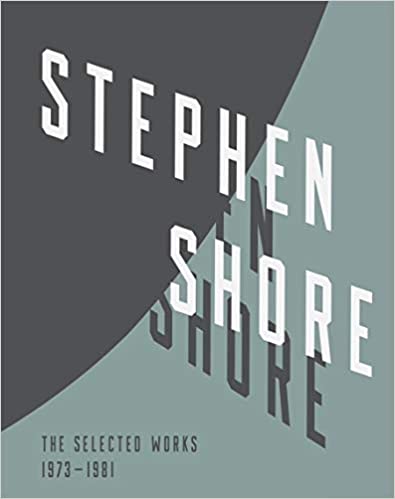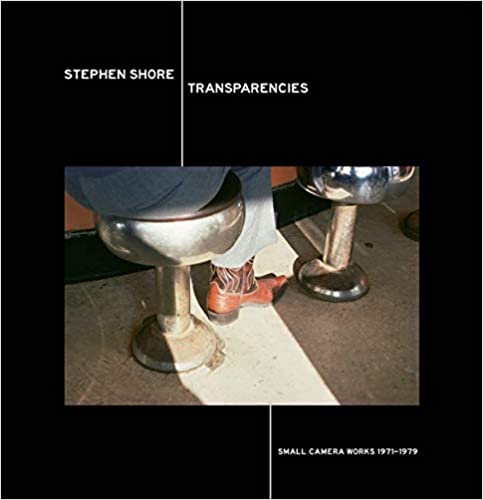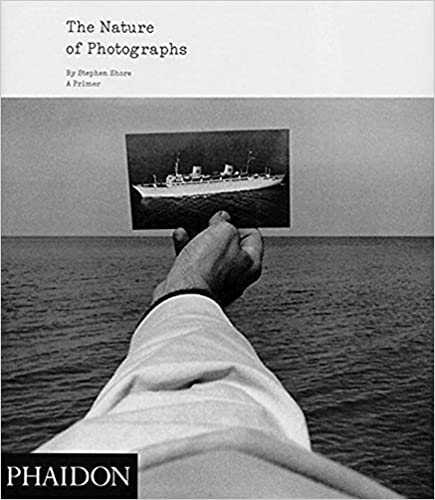 ---
@seeAlso